Stage Lighting
Stage lighting is all the different types of lights that are used in the entertainment industry. The performance of light, just like music and sound, can be an art form. Lights, especially stage lights, allow us to create a mood or craft an atmosphere for a concert or performance. It's a creative process that hopefully supports a story or song. The main differences are with the users.  Who's using them? and, where they are used?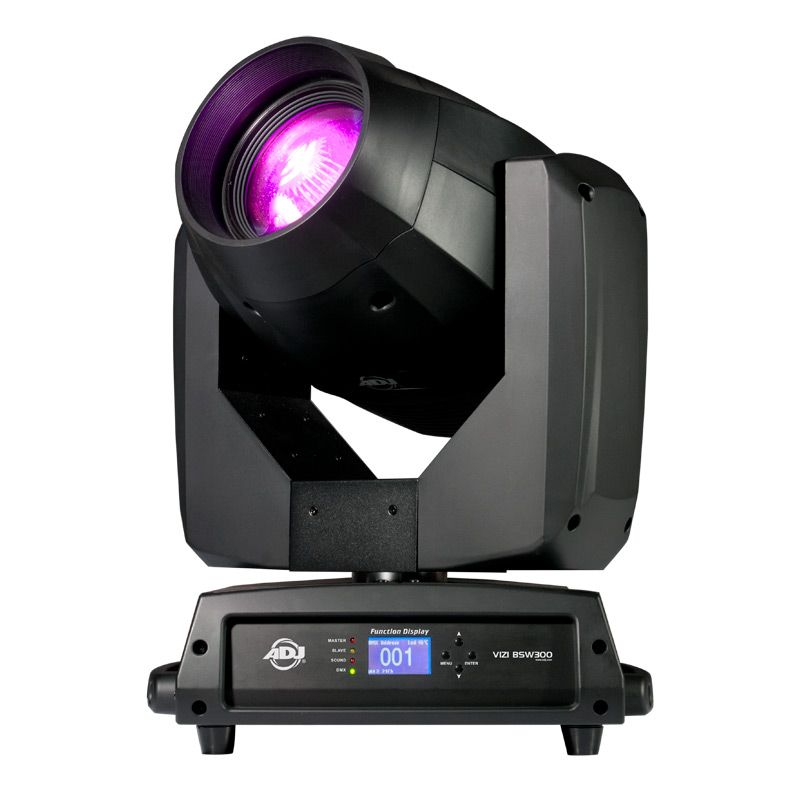 Professional stage lights
We often find professional stage lights at live music events, theatres, concerts, audio visual events and such. The light is designed to be easily transported, more rigid, silent, and have a very stable system to choreograph and control many lights together via DMX language and various controllers. Professional stage lights tend to cost more for those reasons. LED stage lights are now the most popular means of lighting stage and performance areas. Read more about the introduction of the LED.
DJ lights
DJ lighting is a variant of stage lighting that is used by mobile DJs and in nightclubs. DJing is about sharing a communal experience with others. DJ lighting plays a big role in enhancing that experience. They are often accompanied by fog, lasers and other special effects to provide some cool visuals for the audience. DJ lights are meant to be controlled via DMX but also by more simple ways such as sound to light and automatic prerecorded scenes.
How do they differ?
Fans vs radiating
Stage lights use two separate mechanisms to cool themselves. The most common cooling mechanism is circulating the air using fans. More expensive fans are quieter than cheaper ones. Advanced lights will have a software and sensors that can measure the temperatures in multiple areas on the stage light and control the fans speed accordingly, creating more of a silent stage light. Professional stage lights have a silent mode. Silent mode turns all fans off and puts a limit on the light output to maintain a certain temperature. The second method is radiating the heat. The type of metal used as well as the design of the light makes it so the heat is radiating out. Professional stage lights will often have both cooling mechanisms
Transportation

When traveling for events with expensive equipment you want to unsure it gets to the final destination intact. Therefore Professional road cases and travel bags were made to Securely transport and store stage lights. Most cases are waterproof, dust tight, on wheels and have an easy latch systems to ensure safe and easy travels. Professional stage lights are designed to be easily transported. Most have side handles along with servicing locks which will lock the head from moving so it can be easily placed inside the case. DJ lights are often smaller and take up less room so they can be brought with you to small events, where professional stage lights are bigger and are transported in a bigger truck.
Handles/Servicing locks
Different types of lights will have different types of handles depending on their purpose. typically the handles are made for easier transportation and instalment. Therefore handles are more commonly found on professional lights. Servicing locks are made to lock the moving head of the light to easily service if needed as well as easily transport.
Clamps/brackets
There is many different types of clamps and safety cables that are used all the time in order to ensure the lights are safely secured. A very common type of clamps is the quick release clamp which is used at events where lights are often taken down and moved. The quick release clamps makes it easier to travel and set up lighting.
Product Recommendations
LumiOS SMART 80-4C
The LumiOS SMART 80™ is a high performance LED par lighting fixture. The compact design feature makes it a very versatile light for indoor applications. Shop Here.
Powerful, Fanless and compact RGBW LED PAR
DMX, Auto, Sound Activity, Manual, Master/slave
Double-yolk bracket
Input Voltage 100 – 240V AC50/60Hz, 60W
12 x 4-in-1 8W RGBW LED's 40° Beam