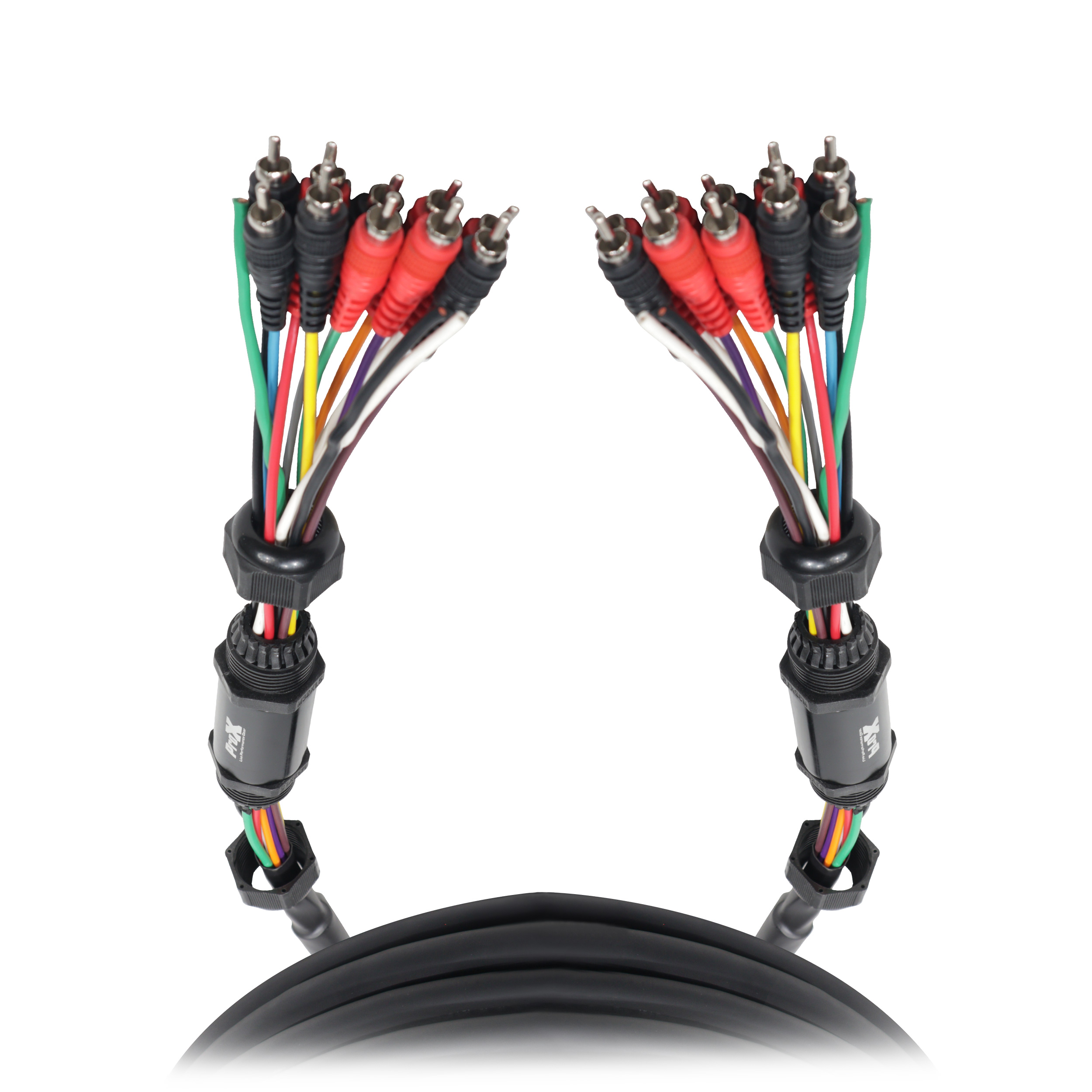 50 ft 10 RCA Channel + 3 Power Cable for Marine and Car Audio – Medusa Style Cable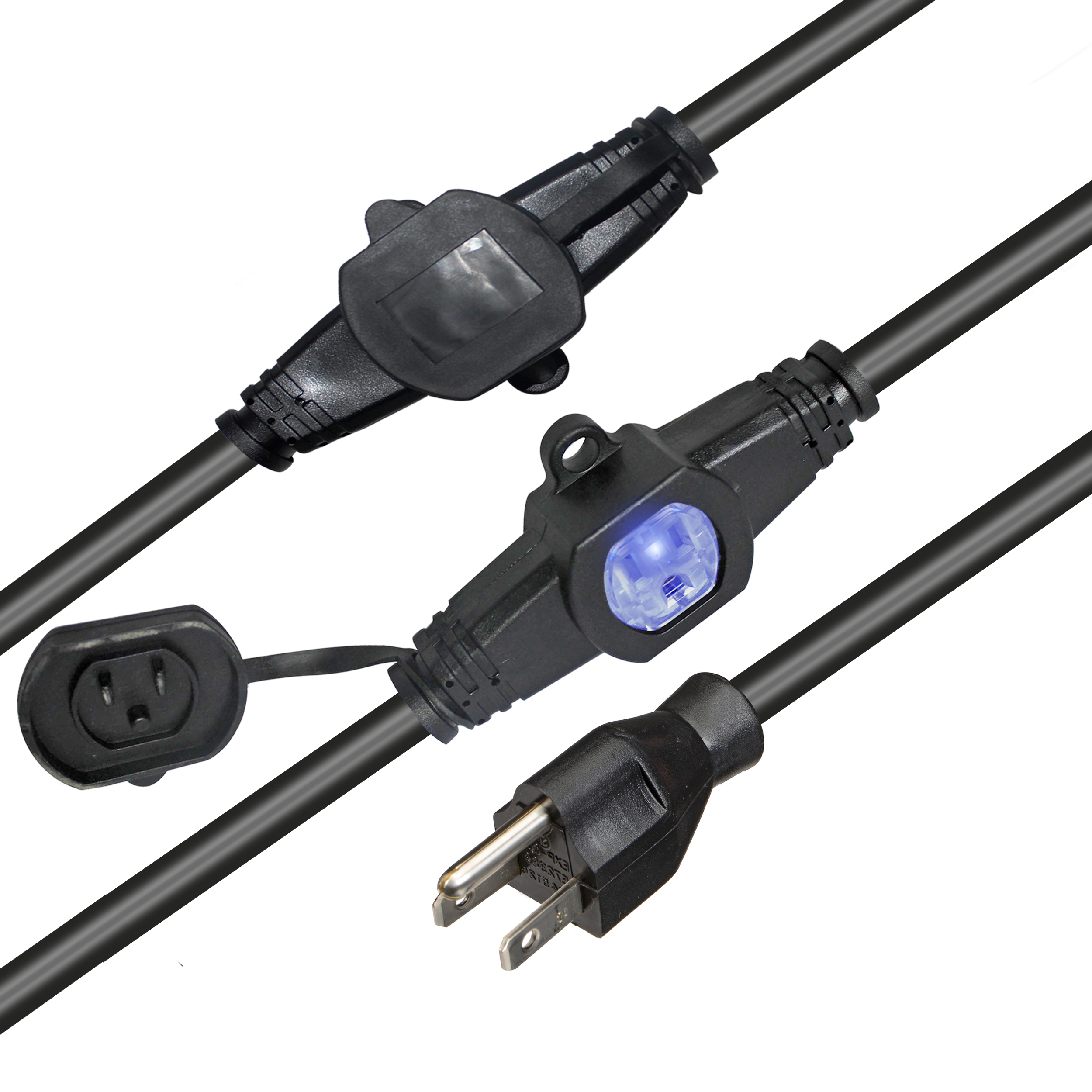 32 Ft. 120VAC NEMA 15 Male to 6 Socket Female Power-Extension Cord 12-3 AWG Black
75 ft 10 RCA Channel + 3 Power Cable for Marine and Car Audio – Medusa Style Cable
ProX XC-MEDOOZA75 75 ft 10 RCA Channel + 3 Power Cable for Marine and Car Audio – Medusa Style Cable
$336.00
ProX XC-MEDOOZA75 75 ft 10 RCA Channel + 3 Power Cable for Marine and Car Audio – Medusa Style Cable is an Audio Snake solution for EZ installations on Marine and Vehicle Audio. In the past most installers and pro audio technicians would have to custom build these cables, and since then we have come up with a solution after listening to their experiences we came up with "MEEDOOZA" cable that will make audio routing and wiring easily installable in a snap. 
It's made from premium grade rubber outer jacket has a resistance to fluids, oils, and is extremely flexible to go around tough corners and under upholstry. Our cables also have a tolerance to extreme tempures either high or low they will perform the same everytime. These cables are tested and passed certification for outdoor usage. The conductors are  insulated polypropylene and contain 100% oxygen-free copper wire for strong conductivity.  Made from 22 gauge oxygen-free copper for maximum signal connectivity. It's shielded and spiral wrapped with 24 gauge wire for noiseless operation. 3 Power cables are 12 gauge oxygen-free copper to maintain high voltages. (Black/Red/Blue Wires)
Each cable is manufactured and engineered for high performance and long lasting durability. This cable is great for audio installs that include mulitiple EQ's, Crossovers, and other custom car audio installations.
---
• 75 Feet of Combined and RCA Power
• 10 Gold-plated RCA connectors
• Twisted wire around shield noise reduction
• 3 Pure Copper Conductor
• Flexible PVC jacket for twist and bends
---
Marine and Car Audio Installations
---
Brand
ProX Live Performance Gear
ProX Live Performance Gear makes products that are designed for professionals, by professionals. Our motto is simple; "Quality, without compromise". We believe the highest quality of components met with cutting edge design allows us to achieve our goals at a competitive price point. In 1984 ProX Started by manufacturing flight cases for broadcasting production and touring companies. Now specializing in manufacturing specific DJ controller cases for brands like Pioneer, Yamaha and DiGiCo as well as products like lighting cases, stands, cables, and bags.
All cases use CNC technology, during the manufacturing process, to assure that cases are consistently built with strict specifications and tolerances that are required for the high-quality standards that ProX cases have been known for. ProX Listens to customer feedback and consistently create outstanding solutions for all your needs. The Flip-Ready cases are manufactured in Poland and are handcrafted for quality control and individually tesfad for smooth operation. The Flip-Ready design allows for easy, one person, instead of four, movement from the transport position to operational position with virtually no effort.
GTR Direct is a proud dealer for ProX Canada
Related products
Rated 5.00 out of 5

Specifications: Part Number Description NK2/6-BLA

$

55.99

Rated 5.00 out of 5

Specifications: Part Number Description NK2/6-BLA

$

80.99

Rated 5.00 out of 5

Specifications: Conductor 2 × 24 AWG stranded co

$

21.49