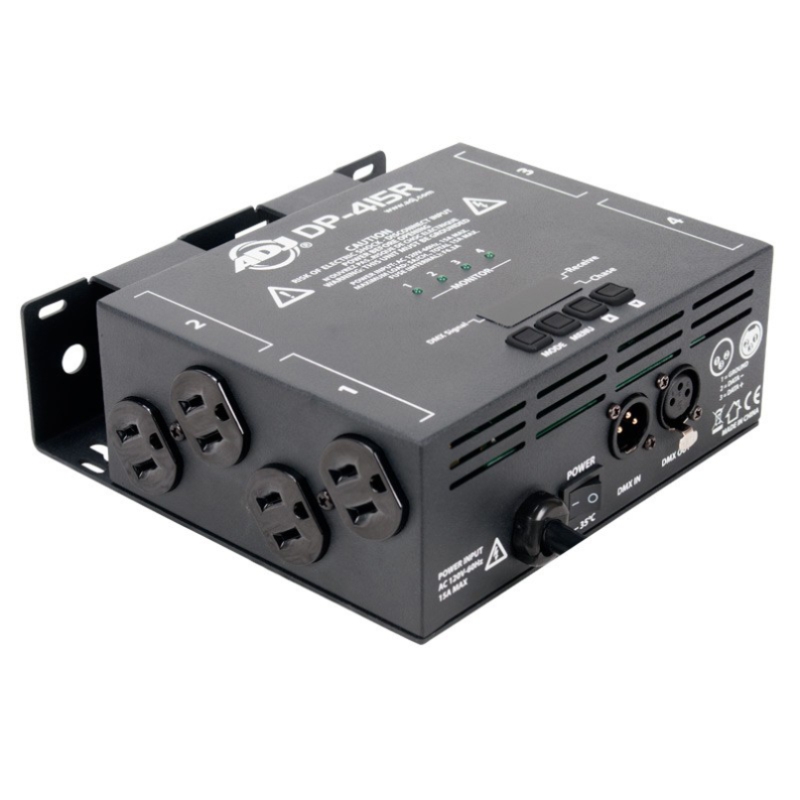 ADJ DP-415R 4x 500W DMX Dimmer Pack
November 17, 2021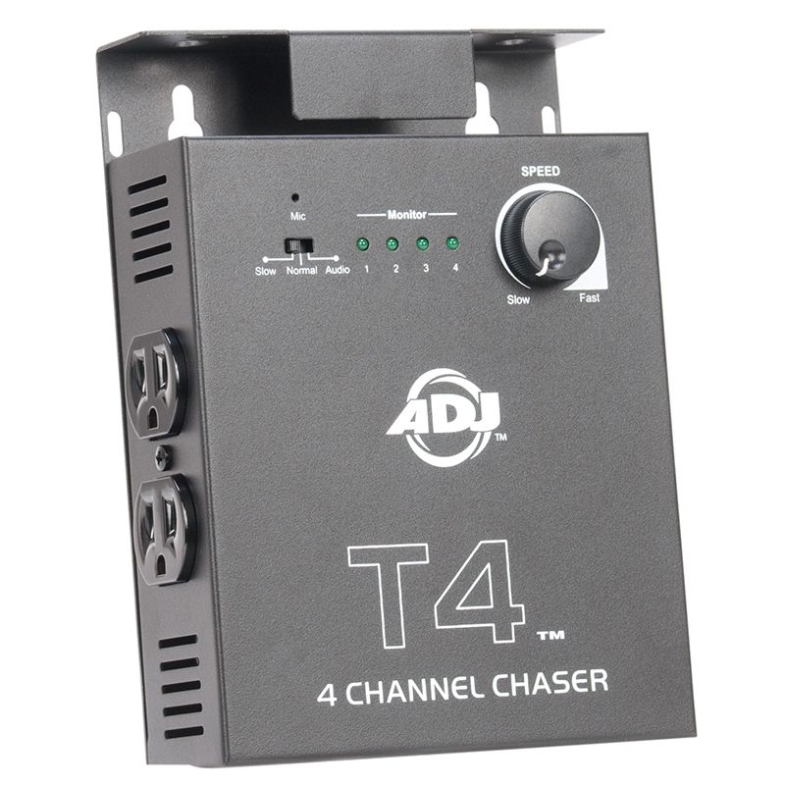 ADJ T4 4-channel chase controller
November 17, 2021
Specifications:
4 channel DMX Dimmer Pack
Digital display- used to set starting DMX address channels and set all other menu options
Selectable 1, 2, or 4 channel operation
Adjustable master dim level.
Two three prong Edison sockets per channel
3 pin XLR DMX Input & Output
Four LED's display channel activity
External channel fuses for quick and easy replacement
Sleek reversible mounting panel on the rear
Zero crossing circuitry for protection of transformer loads when switching
16 built in Chases when in Chase mode with adjustable speed setting
Use in conjunction with; DMX Operator Pro, Stage Setter-8, Scene Setter-24 & Stage Setter 24
Reversible mounting brackets.
Power Input: 120V ~ 60Hz
Maximum Load: 6.3A per channel / 15A total
Dimensions: 10.25"L x 8.25"W x 3"H
Weight: 6 lbs
Brand
American DJ
American DJ is a top-tier brand in the professional lighting industry, offering high-quality and innovative lighting solutions for DJs, clubs, stages, and events. With over 30 years of experience they are a trusted name in the market, providing advanced technology, exceptional performance, and superior control for lighting systems. Their products range from moving head luminaires, static washes, blinders, strobes, DMX control hardware/software, LED video panels and related accessories, as well as fog, haze and other atmospheric effect generators American DJ's team of experts works closely with their clients to deliver customized solutions that meet their specific needs and budget, ensuring a seamless and successful lighting experience.
GTR Direct is a proud dealer for American DJ Canada