ADJ Entour Haze Pro ™ mobile haze machine
October 29, 2021

ADJ Entour Snow ™ mobile snow machine
October 29, 2021
ADJ Entour Cyclone ™ compact stage fan
The ADJ Entour Cyclone Ideal for spreading fog, as well as providing theatrical wind effects, the Entour Cyclone, part of ADJ Entour Series of atmospherics, is a versatile and powerful portable fan. It offers speed adjustment between 500 and 2,600rpm (500 and 3,000 rpm @ 230V) and DMX operation – using a choice of 1- or 2-control channels – allowing air movement of any velocity to be triggered on cue.
$639.00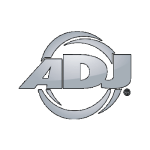 The ADJ Entour Cyclone features a ¼" jack input socket that can be used to connect an optional remote controller, allowing it be used independently of a DMX system if required.
The robustly-constructed machine features protective metal grilles to the front and rear of the fan as well as a dual-purpose bracket that can be used to either stand the unit on the floor or attach it to truss or another similar support structure.
It features both locking power input and output sockets, which means that the power supply for multiple units can be linked together. With dimensions of 13.75" x 16.5" x 5.25" / 350 x 422 x 131mm (LxWxH) and a weight of 19 lbs. / 8.56 kg, the machine is easily portable but capable of producing powerful wind effects suitable for use in theatres, on concert tours and for large-scale one-off events.
Specifications
• Mobile pro DMX Fan Machine
• 2 DMX Channel Modes: 1 or 2
• LCD function display with 4-button menu
• Fan speed adjustment 0%-100%
• Fans speed range: 500-2600 rpm (120V); 500-3000 rpm (230V)
• Power Consumption: 120W (Min.)  220W (Max.)
• Fan Motor Power: 120W
• 3-pin DMX In/Out
• Locking Power In & Out
• Dual scissor yoke
• 1/4-inch jack for optional remote controller
• Metal Construction
• Dimensions (LxWxH): 13.75" x 16.5" x 5.25" / 350 x 422 x 131mm
• Weight: 19 lbs. / 8.56 kg.
• Fuse: 3A 250V (120V)  2A 250V (230V)
Brand
American DJ
ADJ is known for reliable products, exceptional customer support and innovation, having recently pioneered a number of market-leading IP65-rated lighting solutions. The company's range includes moving head luminaires, static washes, beam effects, audience blinders, strobes, DMX control hardware/software, LED video panels and related accessories, as well as fog, haze and other atmospheric effect generators. ADJ serves both the AVL rental and installation markets. Its products are used worldwide for events, productions and festivals of all sizes, and are also installed in a wide variety of venues ranging from churches, and theatres to trampoline parks and roller rinks, nightclubs and lounges to concert venues and event centers.
The ADJ family of brands include: ADJ Lighting, Elation Professional, Avante Audio, American Audio, Acclaim Lighting, Magmatic Effects, Obsidian Control Systems, Eliminator Lighting, Global Truss America, DuraTruss, Accu-Cable and Accu-Stand.
GTR Direct is a proud dealer for American DJ Canada