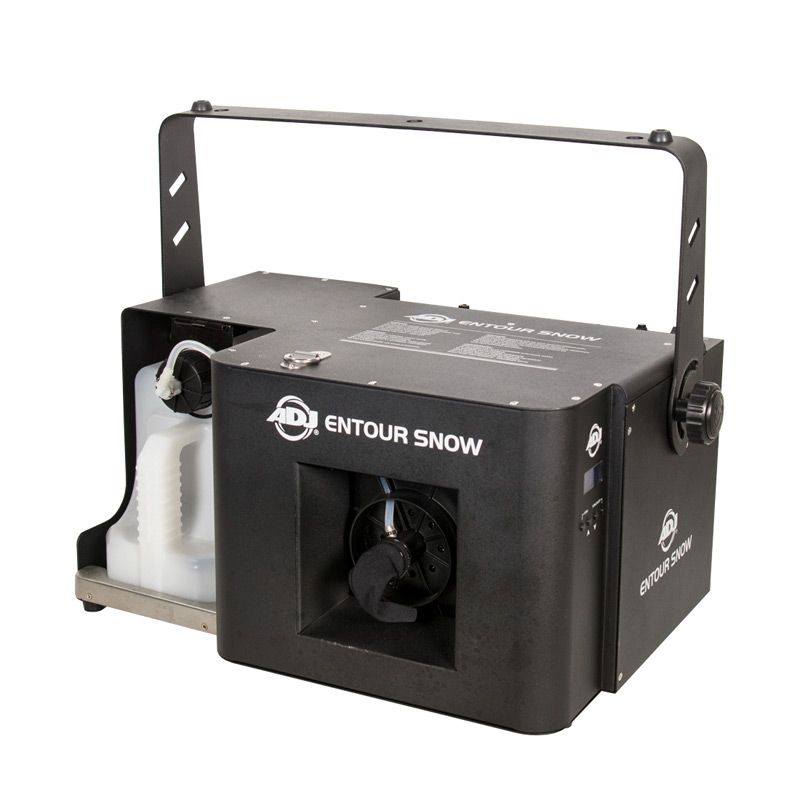 ADJ Entour Snow ™ mobile snow machine
October 29, 2021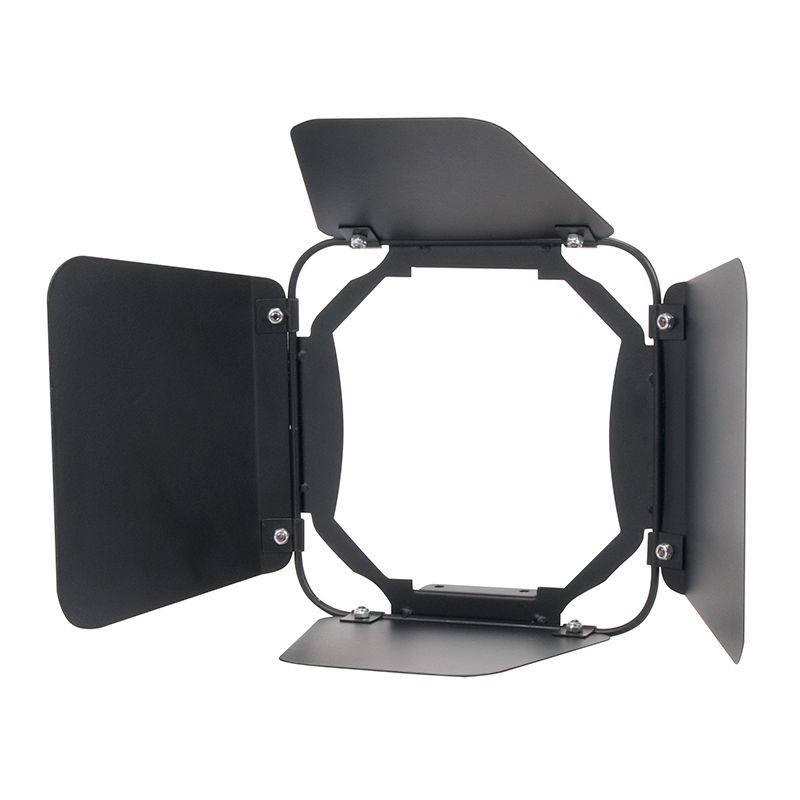 ADJ MOD Barn Doors BLK
October 29, 2021
Features of the ADJ MOD STQ:
• Compact, black gloss metal housing
• Includes 3 frost filters to change beam angle: 20-degree, 40-degree or 60-degree
• Scissor yoke included
Specifications
Light Source:
• 7x 8-Watt RGBW (4-IN-1 – Red, Green, Blue & White) LEDs
• 50,000 Hour Average LED Life
Output:
• Total Lumens: >2500
• LUX: 2952 @ 3M (9.8 ft.)
• Beam angle: 17-degrees
Connections:
• Power: Twist locking power input and output
• DMX: 3-pin & 5-pin In/Out
• With Wired Digital Communication Network
Control:
• UC IR wireless remote included
• 8 DMX Channel Modes: 4, 5, 7, 8, 9, 12 ,13 or 15
• 64 built-in Color Macros
• 5 operational modes
• 4-button control menu with display
• Electronic Dimming: 0-100%
• Variable strobe control
• 6 dimming curve modes
• Adjustable LED Refresh Rate and Gamma Control
Electrical:
• Input Voltage: 100-240V 50Hz/60Hz (Auto Sensing)
• Max Power Draw: 57W
• Locking power in/out to daisy chain up to: 7 Fixtures Max@ 120V, 12 Fixtures Max@ 240V
Dimensions/Weight:
• Dimensions (LxWxH): 7.75" x 7.4" x 8" / 197 x 187.8 x 203mm
• Weight: 4.3 lbs. / 1.95 kg.
What's in the Box (Included):
• UC IR wireless remote
• Airstream IR adapter for use with Airstream IR APP
• Power Cable
• Twist locking power output adapter (so you can make your own power linking cables)
Accessories (sold separately):
• Black metal Barn Doors
Brand
American DJ
American DJ is a top-tier brand in the professional lighting industry, offering high-quality and innovative lighting solutions for DJs, clubs, stages, and events. With over 30 years of experience they are a trusted name in the market, providing advanced technology, exceptional performance, and superior control for lighting systems. Their products range from moving head luminaires, static washes, blinders, strobes, DMX control hardware/software, LED video panels and related accessories, as well as fog, haze and other atmospheric effect generators American DJ's team of experts works closely with their clients to deliver customized solutions that meet their specific needs and budget, ensuring a seamless and successful lighting experience.
GTR Direct is a proud dealer for American DJ Canada