ADJ Encore FR150Z ™ 8″ Fresnel LED fixture
October 26, 2021

ADJ PAR Z Move RGBW
October 26, 2021
ADJ Par Z Move ™ W+WW moving head
The ADJ Par Z Move is the next generation fixture in ADJ's popular PAR Z100 Series of C.OB. LED Pars. It's powered by a high output 200W C.O.B. (Chip on Board) warm white LED on a moving head base. Featuring motorized zoom (9 ~ 43-degrees) and 0-100% dimming plus 16-bit fine dimming for stages.
$2,089.00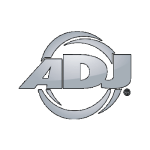 Features of the ADJ Par Z Move: DMX and RDM control, pan & fine pan, tilt & fine tilt and a color display with 4 buttons to easily access all the built-in functions.
Locking power In/Out to daisy chain the power and 3-pin and 5-pin XLR, DMX In/Out give lighting designers the best, most reliable connections on the market. If needed there is a built-in USB port to easily update the software.
Specifications
Optical:
• 200W Warm White COB (Chip On Board) LED engine (3000K)
• Motorized Zoom: 9 ~ 43-degrees
• CRI: 96
• 15391 LUX @ 1M; 616 LUX @ 5M (zoomed out)
• 234685 LUX @ 1M; 9387 LUX @ 5M (zoomed in)
Connections:
•Locking power In/Out to daisy chain power
• 3-pin & 5-pin XLR, In/Out DMX Connections
• Built-in USB software upgrade port
• With Wired Digital Communication Network
Control:
• 3 DMX Channel Modes: 7, 9, & 11-channels
• Color display with touch button
• DMX-512 & RDM (Remote Device Management)
• Pan: 540-degrees (plus 16-bit Fine Pan)
• Tilt: 200-degrees (plus 16-bit Fine Tilt)
• 6 Dimmer Curve Modes + 16-bit Fine Dimming
• Strobe & Shutter Control
Electrical:
• Multi-voltage operation: 100-240V, 50/60Hz
• Power Consumption: 233W max
Dimensions / Weight:
• Dimensions (LxWxH): 12.05" x 8.7" x 17.63" / 306.7x221x448mm
• Weight: 25 lbs. / 11.3 kg.
What's In The Box:
• Two Omega Brackets
• Locking power cable
Approvals:
• cETLus Approved (Control #4000358)
Brand
American DJ
ADJ is known for reliable products, exceptional customer support and innovation, having recently pioneered a number of market-leading IP65-rated lighting solutions. The company's range includes moving head luminaires, static washes, beam effects, audience blinders, strobes, DMX control hardware/software, LED video panels and related accessories, as well as fog, haze and other atmospheric effect generators. ADJ serves both the AVL rental and installation markets. Its products are used worldwide for events, productions and festivals of all sizes, and are also installed in a wide variety of venues ranging from churches, and theatres to trampoline parks and roller rinks, nightclubs and lounges to concert venues and event centers.
The ADJ family of brands include: ADJ Lighting, Elation Professional, Avante Audio, American Audio, Acclaim Lighting, Magmatic Effects, Obsidian Control Systems, Eliminator Lighting, Global Truss America, DuraTruss, Accu-Cable and Accu-Stand.
GTR Direct is a proud dealer for American DJ Canada