ADJ Sweeper Beam Quad LED ™ LED linear fixture
November 1, 2021

ADJ Ultra Hex Bar 12 ™ LED linear fixture
November 1, 2021
ADJ Ultra Hex Bar 6 ™ LED linear fixture
The ADJ Ultra HEX Bar 6 is a versatile LED Linear fixture with 6x 10-Watt , 6-IN-1 HEX LEDs. With a 40-degree beam angle, users may produce wide washes with smooth color mixing from 63 built-in color macros utilizing red, green, blue, amber, white and UV LEDs.
$399.00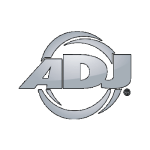 Specifications
• Ultra bright, 23-inch (.5 meter) indoor Linear Bar with 6 x 10W Ultra bright HEX (RGBWA + UV: 6-IN-1) LEDs
• Smooth RGBAW + UV color mixing
• Great as an architectural wall wash or for performance stages where traditional stage lighting emit a lot of heat onto performers
• 5 DMX Channel Modes: 6, 7, 8 ,12 or 18 channels
• 6 operational modes: Auto Run, Program Mode, Sound Active, RGBWA + UV Dimmer, Static Color and DMX-512 Mode
• Patent Pending Quick Align (Magnetic)
• Beam Angle: 40 degrees
• Flicker Free operation (No flickering on camera)
• Refresh Rate:2.88KHz
• 63 built-in Color Macros
• 5 selectable Dim Curves (Standard, Stage, TV, Architectural & Theatre)
• LED pulse and strobe effect
• 2×8 Character LCD Display
• Electronic Dimming: 0-100%
• Includes mounting brackets to mount on a wall or set on the ground
• Compatible with the ADJ RFC remote with RF control up to 30 ft./ 10M (sold separately)
• Long Life LEDs (Rated at approximately 50,000 hrs.)
• Light output: 1172 LUX @ 2M; 310 LUX @ 4M (40-degree beam)
• Power Draw: 55W
• Linkable: DMX via 3-pin XLR cable; Power via IEC daisy-chain power link (Up to 12 Ultra Hex Bar 6 fixtures)
• With Wired Digital Communication Network
• Multi-voltage operation: AC 100V-240V 50/60Hz
• Power cable length: 1.8 meter (IEC)
• Dimensions (LxWxH): 23" x 4.5" x 6.5"/ 585 x 110 x 165mm
• Weight: 6 lbs./ 2.82 kg
Brand
American DJ
ADJ is known for reliable products, exceptional customer support and innovation, having recently pioneered a number of market-leading IP65-rated lighting solutions. The company's range includes moving head luminaires, static washes, beam effects, audience blinders, strobes, DMX control hardware/software, LED video panels and related accessories, as well as fog, haze and other atmospheric effect generators. ADJ serves both the AVL rental and installation markets. Its products are used worldwide for events, productions and festivals of all sizes, and are also installed in a wide variety of venues ranging from churches, and theatres to trampoline parks and roller rinks, nightclubs and lounges to concert venues and event centers.
The ADJ family of brands include: ADJ Lighting, Elation Professional, Avante Audio, American Audio, Acclaim Lighting, Magmatic Effects, Obsidian Control Systems, Eliminator Lighting, Global Truss America, DuraTruss, Accu-Cable and Accu-Stand.
GTR Direct is a proud dealer for American DJ Canada