ADJ VIZI-BEAM-5RX – professional moving head beam
September 23, 2020

ADJ VIZI-BEAM-RXONE – professional moving head beam
September 23, 2020
ADJ VIZI-BEAM-12RX – professional moving head beam
$2,549.00
The Vizi Beam 12RX professional moving head beam offers 2 DMX modes (14 or 16 channels) and RDM control options. It has 3-pin and 5-pin DMX In/Out connections and IP65 power locking In/Out connection to daisy chain the power from one fixture to the next.
Available on backorder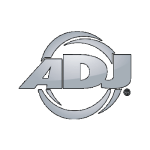 Specifications
Light Source:
• 260W Philips® Platinum 12R LL MSD Discharge Lamp (6,000 hr.)
• Color temperature: 7800K
Features:
• Motorized Focus + 16-bit fine focus
• 2-degree beam angle
• Frost Filter to create wash effect
• High quality glass lens
• 2 Rotating prisms: 6-facet Linear and 24-facet Circular
• 0-100% smooth dimming
• Various strobe speeds
• USB firmware update port
• Fan cooled
Color Wheel:
• 14 dichroic colors + white (Includes CTO, CTB & UV)
• Indexable color wheel for split colors
GOBO Wheel:
• 16 static GOBOs + open (4 GOBOs are beam reducers)
• GOBO Shake Effect
Prism Wheel:
• Rotating, 6-facet linear and 24-facet circular
Control:
• 2 DMX Channel Modes: 14/16 Channels
• Color LCD display with 4-button function menu
• Control Mode: DMX512, RDM or internal programs
• 0-100% smooth dimming
• Various strobe speeds
• USB firmware update port
• With Wired Digital Communication Network
Pan/Tilt:
• Pan: 540 degrees (plus 16-bit fine pan)
• Tilt: 270 degrees (plus 16-bit fine tilt)
Connections:
• DMX Connections: 3-pin & 5-pin DMX In/Out (Data link max: 32 fixtures)
• Power Connections: IP65 rated power locking In/Out connections to daisy chain power
Electrical:
• Multi-voltage operation: 100-240V, 50/60Hz
• Max power consumption: 384W (@120V), 371W (@230V)
• cETLus Approved (Control #4000358)
Dimensions & Weight:
• Dimension: 13.8" (L) x 13.5" (W) x 22.25" (H) / 350 x 343.5 x 565mm
• Weight: 39.7 lbs. / 18 kg.
What's Included: 
• Omega Brackets
• 1.83M locking power cable
Brand
American DJ
American DJ is a top-tier brand in the professional lighting industry, offering high-quality and innovative lighting solutions for DJs, clubs, stages, and events. With over 30 years of experience they are a trusted name in the market, providing advanced technology, exceptional performance, and superior control for lighting systems. Their products range from moving head luminaires, static washes, blinders, strobes, DMX control hardware/software, LED video panels and related accessories, as well as fog, haze and other atmospheric effect generators American DJ's team of experts works closely with their clients to deliver customized solutions that meet their specific needs and budget, ensuring a seamless and successful lighting experience.
GTR Direct is a proud dealer for American DJ Canada