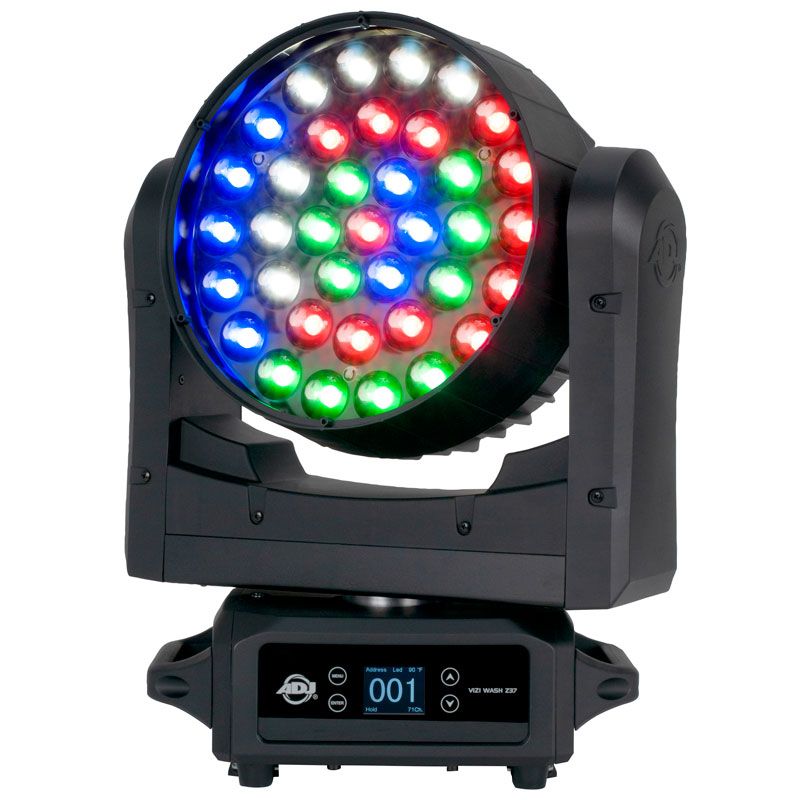 ADJ VIZI-WASH-Z37 – professional moving head wash
September 23, 2020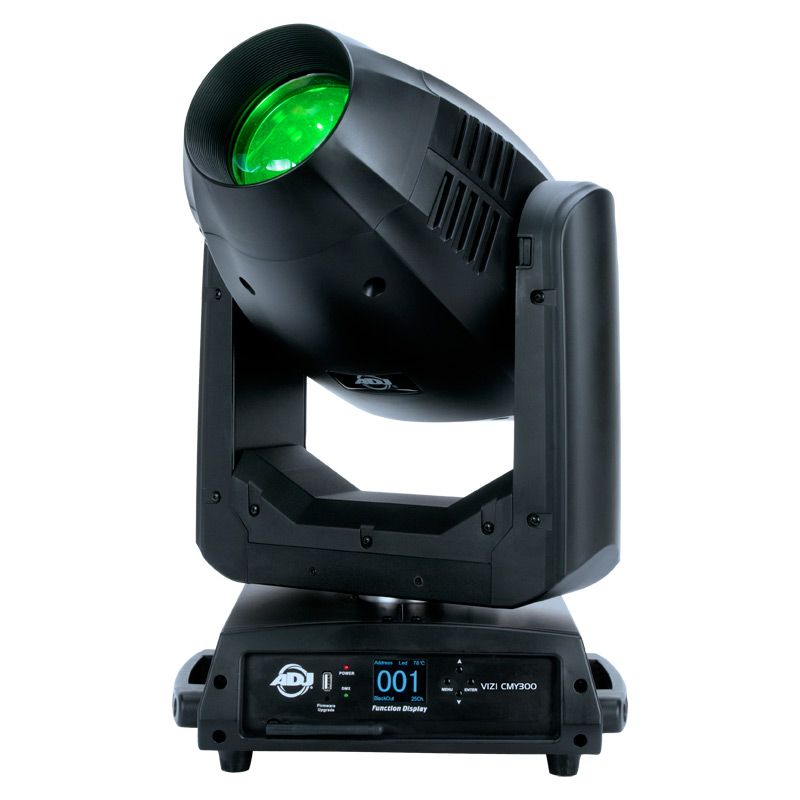 ADJ VIZI-CMY-300 – professional moving head with CMY
September 23, 2020
Optical
• Light Source: 300W White LED
• Beam Angle: 8° to 17° ( Spot Mode)
• Beam Angle: 1° to 7°  (Beam Mode)
• Beam Angle: 18° to 26° (Wash Mode) Frost Filter

Specifications
• Pan / Tilt Range: 540° / 240°
• Color Wheel 1: 7 + Open
• Color Wheel 2: 7+ Open (CTO 3200k), CTC (5600k), UV
• GOBO Wheel 1: 6 Fixed + Open (3 Beam Reducers Beam Mode)
• GOBO Wheel 2: 7 Rotating/Replaceable + Open (3 Glass, 4 Metal)
• Dimming: Electronic
• Shutter:  Electronic
• Focus: Motorized
• Frost: 26° (Wash)
• Prism 1: Rotating 6-facet Circular
• Prism 2: Rotating 6-facet Linear Rotating
• PWM (Pulse Width Modulation): 1.2K
• Strobe Rate: 0.3-20HZ
• DB Rating @ 1Meter: Front: 50; Back: 50; Left: 53; Right: 54; Top:49
• Dimensions (LxWxH): 14.75" x 12.75" x 21.5" / 376 x 325 x 545mm
• Weight:  49 lbs. / 22 kg.

Connections
• Power Input: powerCON
• Power Pass through: powerCON @120V or 220V

Control
• Control Channels: 17 or 20
• DMX Modes: 2
• Control: 3-pin and 5-pin DMX
• With Wired Digital Communication Network
• Pan / Tilt Correction: Automatic

Electrical
• Input Voltage: 100-240V 50Hz/60Hz (Auto Sensing)
• Power draw 120V 60Hz: 345W, 2.88 Amps
• Power draw 220V 50Hz: 345W, 1.57 Amps

Certifications
• ETL Approved
• CE
• IP 20: Dry area, No liquids

What's Included
• Power Cable- 6' powerCON
to Edison
• Qty: 2 Omega Clamps
• Safety Cable
• Manual
Brand
American DJ
American DJ is a top-tier brand in the professional lighting industry, offering high-quality and innovative lighting solutions for DJs, clubs, stages, and events. With over 30 years of experience they are a trusted name in the market, providing advanced technology, exceptional performance, and superior control for lighting systems. Their products range from moving head luminaires, static washes, blinders, strobes, DMX control hardware/software, LED video panels and related accessories, as well as fog, haze and other atmospheric effect generators American DJ's team of experts works closely with their clients to deliver customized solutions that meet their specific needs and budget, ensuring a seamless and successful lighting experience.
GTR Direct is a proud dealer for American DJ Canada