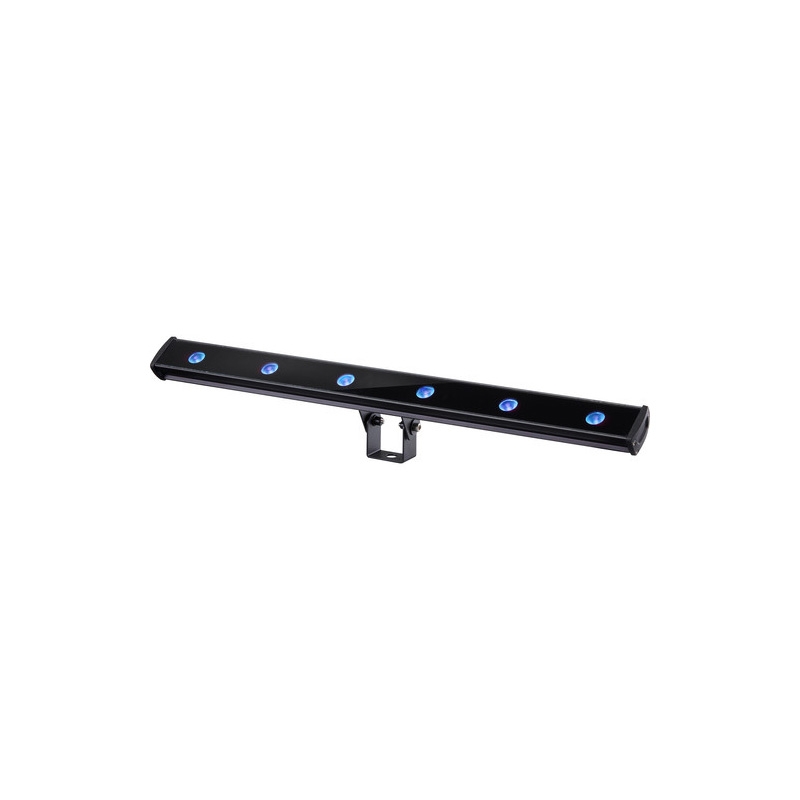 Antari DFX-IPL510 UV LED Strip 6 x 1.9W
February 8, 2022
Antari DFX-IPW2000 UV LED Wash Fixture 33 x 1.9W
February 8, 2022
Features of the Antari DFX-L1020 UV LED Strip 12 x 1.9W:
12 x 1.9W High-Powered UV LEDs
High Efficiency
40° Beam Angle
Peak Wavelength: 365nm
Specifications:
Light Source 12 x 1.9 W High Power UV LEDs
20,000 Hour Average LED Life
Photometrics Optics: 40°
Peak Wavelength: 365 nm
Radiant Flux Output: 9000 mW
Control and Connectors DarkFX Drive 4 II Power/DMX Fixture Driver (Sold Separately)
Cable Connection: Bare-Wire Power/Data Combo Cable
Power Requirements Electrical Input: 20 to 24 VDC
Max Power Consumption: 24 W
Approvals CE
Ratings IP20 Indoor Use Only
Dimensions 47.0 x 3.0 x 2.5″ / 119.4 x 7.6 x 6.4 cm
Weight 5.0 lb / 2.3 kg
Brand
Antari
Antari has been a leading global manufacturer, specializing in atmospheric special effects, like fog, haze, and snow for a wide range of international live and broadcast venues, festivals, corporate events, theatre, concerts, clubs, theme parks, architainment, and houses of worship. Antari has always pursued the perfect fog, with some of the most stringent quality control standards in the entertainment production industry.
Antari's R&D expertise, including an in-house team of engineers and designers, along with modern production facilities, and strict attention to detail allows Antari to continually create new and exciting cutting-edge special effects, while always being mindful of environmental concerns to also create the safest and most energy-efficient products possible.
GTR Direct is a proud dealer for Antari Canada