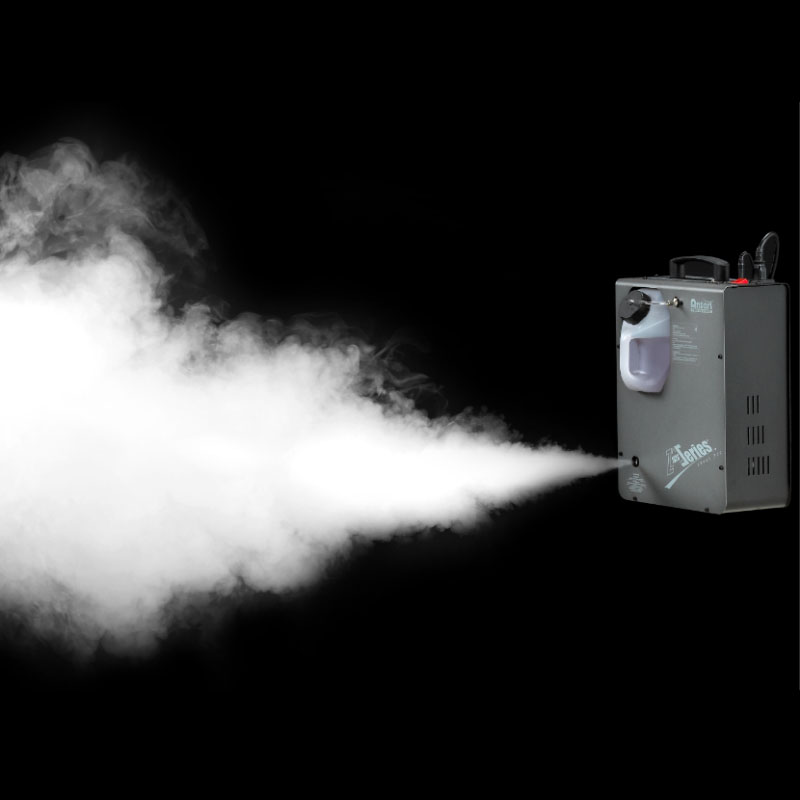 Antari Z-1020 Water Based Upright Fog Machine
February 9, 2022

Antari Z-1500II Water Based Fog Machine with Timer Remote
February 9, 2022
Antari Z-1200II Water Based Pro Fog Machine
The Antari Z-1200II Water Based Pro Fog Machine dominate the entry-level of Z-Series II Fog Machine for high performance output necessary to scale up the machines' efficiency.It is equipped with ECO thermal control system and patented UNICORE heater technology.
$749.00
Specifications

Input voltage US model : AC 100-120V, 50/60HZ 10A
EU model : AC 220-240V, 50/60Hz 5.5A
Rated power 120V 1200W
240V 1300W
Warm-up time 10 minutes (approx.)
Fluid consumption 72 ml/min
Fluid tank capacity 2.5 Liters (0.66 gallon)
Compatible fluid Antari FLG Heavy Fog Fluid
Antari FLR Light Fog Fluid
Ambient temp.range 0°C – 40°C (32°F – 104°F)
Control Manual, DMX 512, Timer
Wireless (Optional)
DMX channels
1 channel
Connection
XLR 3-pin (DMX)
Optional accessories Z-9 Wireless Remote
Dimension L 458 W 243 H 251 mm
(L 18.03 W 9.57 H9 .88 inch)
Weight 10.9 kg (24.03 lbs)

Brand
Antari
Since 1984, Antari has been a leading global manufacturer, specializing in atmospheric special effects, like fog, haze, and snow for a wide range of international live and broadcast venues, festivals, corporate events, theatre, concerts, clubs, theme parks, architainment, and houses of worship. Antari has always pursued the perfect fog, with some of the most stringent quality control standards in the entertainment production industry.
Antari's R&D expertise, including an in-house team of engineers and designers, along with modern production facilities, and strict attention to detail allows Antari to continually create new and exciting cutting-edge special effects, while always being mindful of environmental concerns to also create the safest and most energy-efficient products possible. Our products are designed and manufactured to conform to all international safety standards such as CE, LVD, and EMC.
Products are also widely used in residential / commercial security, pest control, industrial humidity control, horticultural uses, hospital sterilization, and leak detection.
GTR Direct is a proud dealer for Antari Canada