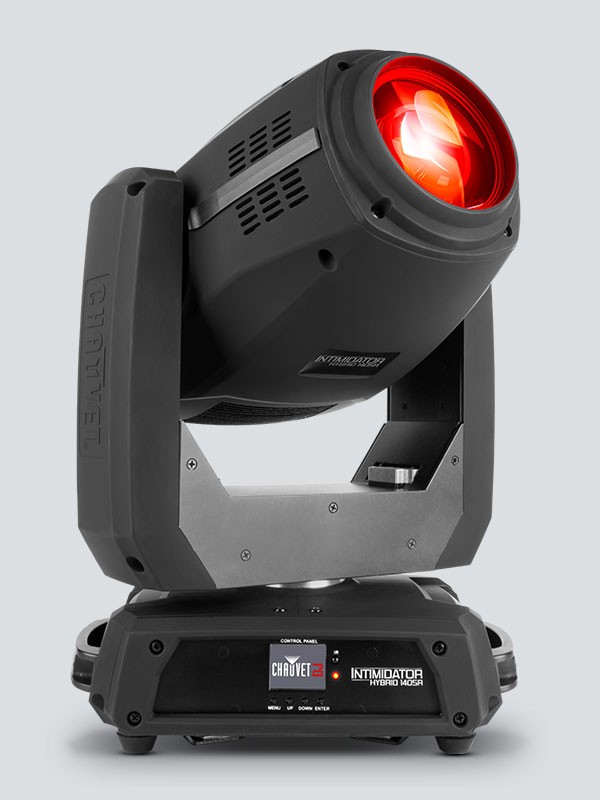 Chauvet DJ Intimidator Hybrid 140SR Moving Head
April 11, 2023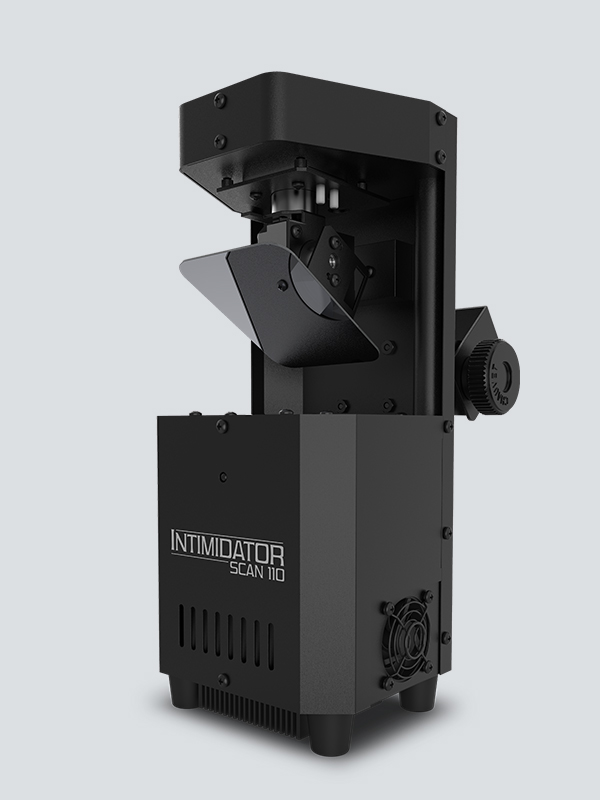 Chauvet DJ Intimidator Scan 110 LED Scanner
April 11, 2023
Chauvet DJ Intimidator Road Case
Intimidator Road Case makes sure your Intimidator moving head fixtures stay protected from the rigors of the road. This lightweight road case designed to hold 2 Intimidator moving heads comes equipped with a tall lid that allows hanging brackets and clamps to remain installed during transportation.
$1,218.99
Features of the Chauvet DJ Intimidator Road Case:
Lightweight road case designed to hold 2 Intimidator moving heads
Tall lid allows hanging bracket and clamp to remain installed during transportation
Rugged metal hinge allows the lid to remain open without falling down
Additional front compartment stores cables, clamps, or brackets
Dual handles on each side make maneuvering much easier
Save floor space with the built-in stacking cups for stacking
multiple cases
Locking casters prevent an accidental rollaway
Specifications
Weight: 75 lb (34 kg)
Size: 20.2 x 21.2 x 32 in (514 x 540 x 813 mm)
Compatible Fixtures:: INTIMSPOT360, INTIMSPOT360X, INTIMSPOT375Z, INTIMSPOT375ZX, INTIMBEAM355, INTIMBEAM360X, INTIMHYBRID140SR, INTIMBEAM140SR
Wheel Size:: 5 in (12.7 cm)
Brand
Chauvet DJ
CHAUVET DJ is a premier line of entertainment lighting, controllers and accessories for the mobile performer, DJs, clubs, corporate events and more. Offering the most value in the industry. Chauvet is a leading developer of luminaires, trussing, controllers, atmospherics and related equipment marketed globally under four main brands: CHAUVET DJ, CHAUVET Professional, Iluminarc, and ChamSys. Each Chauvet brand is well thought out to serve different customer needs but they all share the company's focus on positively impacting every market segment with a competitive advantage in terms of value, innovation or performance.
Founded in 1990 by Albert and Berenice Chauvet, the company is widely recognized for its leadership in bringing successful concepts to market, including pioneering the development of affordable LED color mixing fixtures. The Chauvet mission is to elevate the world of lighting with customer-driven products at unparalleled value. We achieve this by following our VIP standards (value, innovation, performance) which motivate us to capture every technological and competitive edge to benefit our customers who are always our first priority.