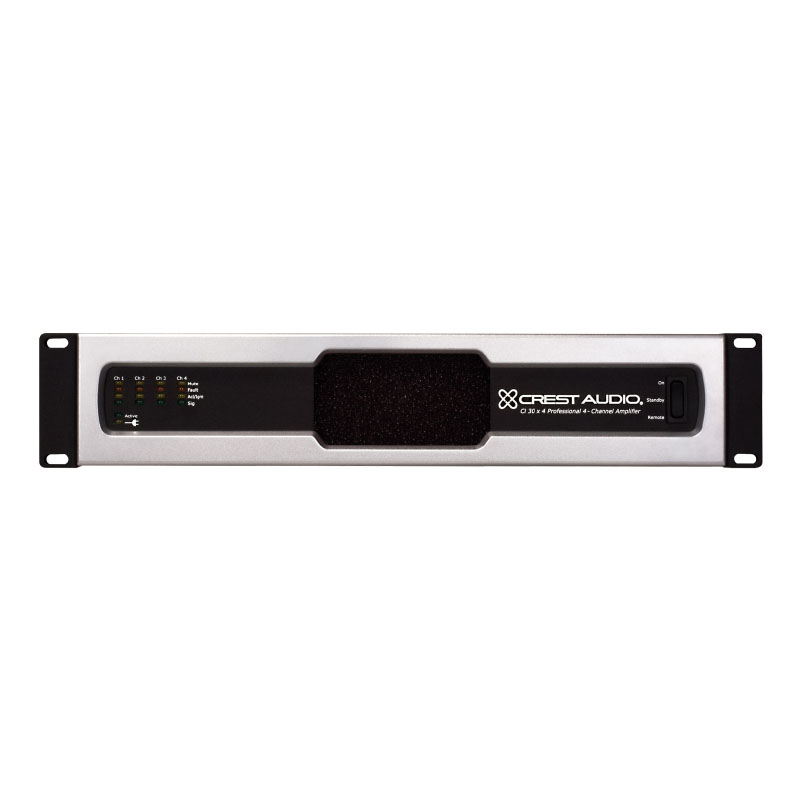 Crest Audio Ci 30×4 Intelligent Networkable Power Amplifier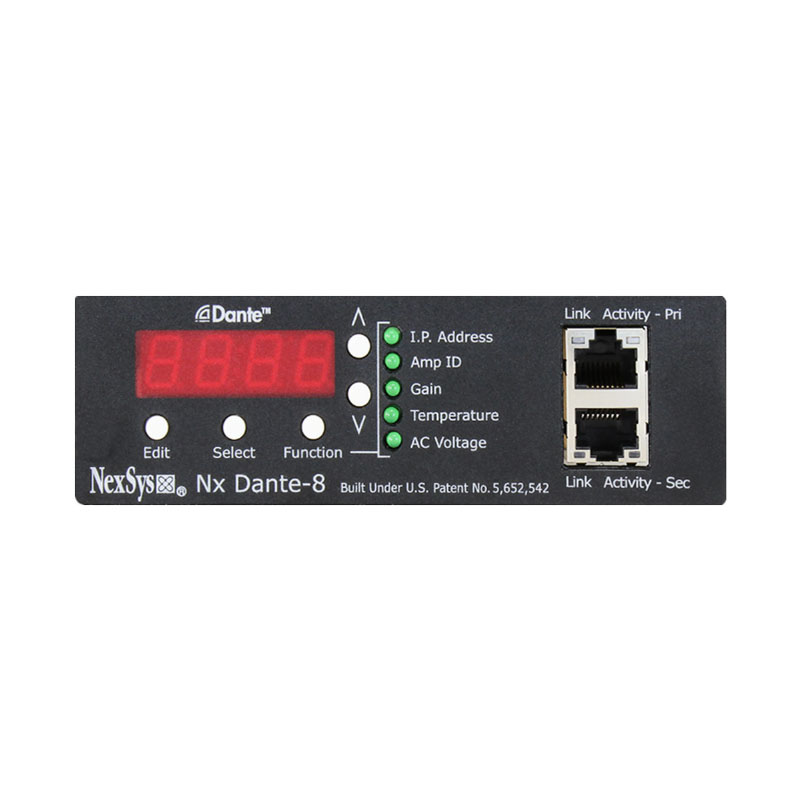 Crest Audio Nx Dante 8 Audio Interface Module
Crest Audio Nx CobraNet 8 Audio Interface Module
The Crest Audio Nx CobraNet 8 Audio Interface Module supports all NexSys® functions, DSP functions and CobraNet digital audio I/O to and from the amplifier on a single CAT 5 cable. NexSys control functions include gain, sequential power and real-time and offline load monitoring.
$2,195.99
Features of the Crest Audio Nx CobraNet 8 Audio Interface Module:
• Easy setup from the rear panel of CKd and Ci amplifiers using controls provided and a four-character segmented LED display
• Receives up to eight channels of CobraNet digital audio
• Full NexSys functions and control over an ethernet network
• Extensive suite of DSP functions included for in-amp speaker processing, delay, EQ, compression/limiting and crossover functions
• I.P. address, amp ID, gain, temperature, AC voltage, bundle/channel, data and link LEDs
• Easy upgrade to standard CKd and Ci amplifiers
• Monitoring of amplifier status
• Software control is available via NexSys 4 and/or Peavey MediaMatrix® NWare™
Specifications:
Channels (Input)
8
DSP On-Board
Yes
Networked Audio
Yes (CobraNet)
Network Control
Yes
Input Connectors
1 x RJ45
Color
Black
Brand
Crest Audio
Legendary for its powerful and reliable touring-class sound reinforcement tools, Crest Audio is a global leader in designing and manufacturing power amplifiers for live, commercial and networked sound systems, and a complete line of mixing consoles for live and installed audio markets.
Crest Audio burst onto the audio scene in the late 1970s with the singular goal of advancing live sound through bulletproof engineering. The low noise, high headroom and live sound features Crest Audio was able to pack into its mixers set a new industry standard, and they immediately became indispensable on the touring circuit. they soon found ways to incorporate more punch into everything from preamps to loudspeakers and everything on the rack in between.
Crest is a company after Peavey's own heart, so it made perfect sense when Peavey acquired Crest in 1999. Still sold under the strong Crest Audio name, the product line continues to deliver more features and more reliability than ever
Related products
Rated 5.00 out of 5

Features of the QSC E115 15in 500W Passive Speaker

$

1,429.00

Rated 5.00 out of 5

Specifications: 20 Full Function Inputs: 12 Mic

$

2,549.00

Rated 5.00 out of 5

$

218.00