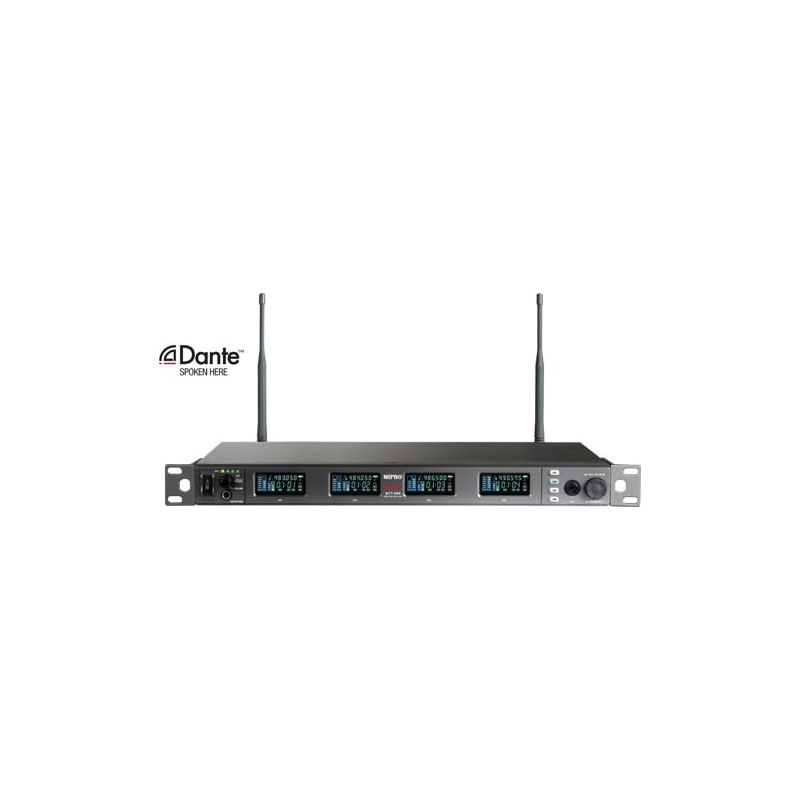 Mipro ACT-848 DANTE Wideband Quad-Channel Digital Receiver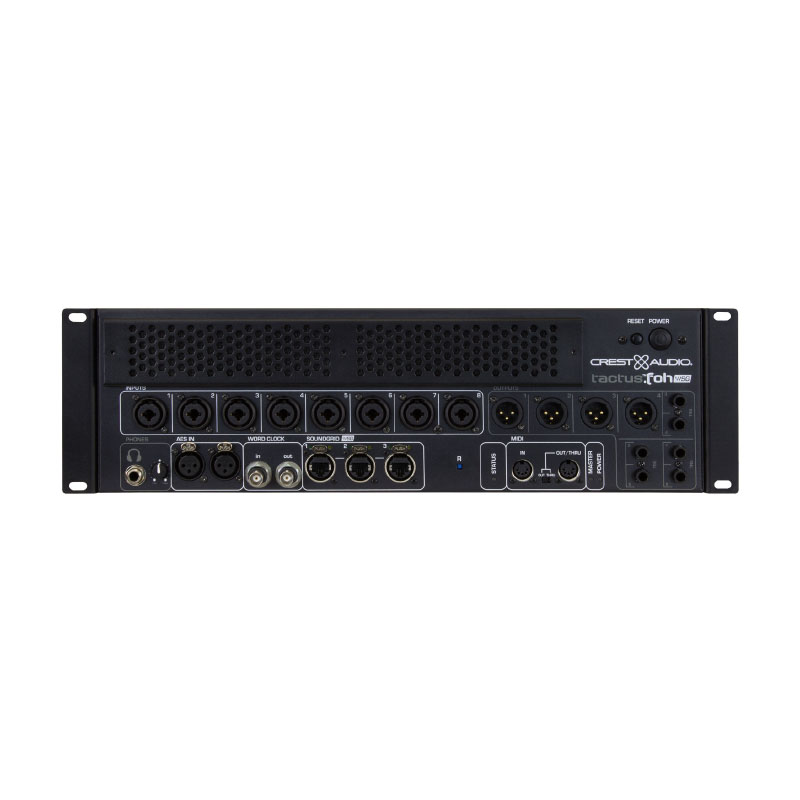 Crest Audio Tactus 8 In / 8 Out SoundGrid FOH Box & Server
Crest Audio Tactus Stage 32 In / 16 Out SoundGrid Stage Box
Built in partnership with Waves®, the Tactus™ Digital Mixing System puts high quality audio, custom configuration and class leading features at the operator's fingertips. Built on the combination of the Waves eMotion™ LV1 mixer.
$5,367.99
Features of the Crest Audio Tactus Stage 32 In / 16 Out SoundGrid Stage Box:
• 32 XLR microphone/line inputs
• 16 XLR line outputs
• Four additional 1/4″ line outputs
• Mic input accepts a +27 dBu input signal without a pad
• 66 dB adjustment range in 1 dB steps to maximize dynamic range
• Gain changes on zero crossing to minimize adjustment noise
• High performance digitally controlled microphone preamps feature: Low input noise at both high and low gain settings, high slew-rate and very low THD
• 48V phantom power switchable on every mic input
• Internal 4-port gigabit Ethernet switch for easy networking
• Waves SoundGrid Digital audio network protocol
• Balanced output maximum level switchable between +18 dBu and +24 dBU
• Headphone output with level control
• MIDI in and switchable out or thru
• 4U rack mount package
• Universal power supply
Specifications:
Channels (Input)
32
Channels (Output)
16
Networked Audio
Yes (SoundGrid)
Network Control
Yes
Input Connectors
32 x XLR
Output Connectors
16 x XLR & 4 x 1/4″ & 2 x XLR (AES Out)
Frequency Response
15 Hz – 22 kHz; +0/-0.2 dB @ 48 kHz sample rate 17 Hz – 40 kHz; +0/-.02 dB @ 96 kHz sample rate
Phantom Power
Yes (48V)
Headphones Output
Yes (1 x 1/4″ with level control)
MIDI In/Out
Yes
Color
Black
Rack Mount (19″)
Yes (4U)
Net Weight
17.6 lbs (8.00 kg)
Product Height
6.67″ (177 mm)
Product Width
18.94″ (481 mm)
Product Depth
14.53″ (369 mm)
AC Power Input
50/60 Hz, Universal Power Supply 100-240VAC
Brand
Crest Audio
Legendary for its powerful and reliable touring-class sound reinforcement tools, Crest Audio is a global leader in designing and manufacturing power amplifiers for live, commercial and networked sound systems, and a complete line of mixing consoles for live and installed audio markets.
Crest Audio burst onto the audio scene in the late 1970s with the singular goal of advancing live sound through bulletproof engineering. The low noise, high headroom and live sound features Crest Audio was able to pack into its mixers set a new industry standard, and they immediately became indispensable on the touring circuit. they soon found ways to incorporate more punch into everything from preamps to loudspeakers and everything on the rack in between.
Crest is a company after Peavey's own heart, so it made perfect sense when Peavey acquired Crest in 1999. Still sold under the strong Crest Audio name, the product line continues to deliver more features and more reliability than ever
You may also like…
Features of the Crest Audio Tactus Advanced Contro

$

3,047.99

Features of the Crest Audio Tactus 8 In / 8 Out So

$

7,471.99
Related products
Rated 5.00 out of 5

Specifications: 12 Full Function Inputs: 4 Mic,

$

1,749.00

Features of the Peavey FX 2 24 Channel Non-Powered

Rated 5.00 out of 5

Specifications: Customizable touch screen A 4.3-

$

2,999.00