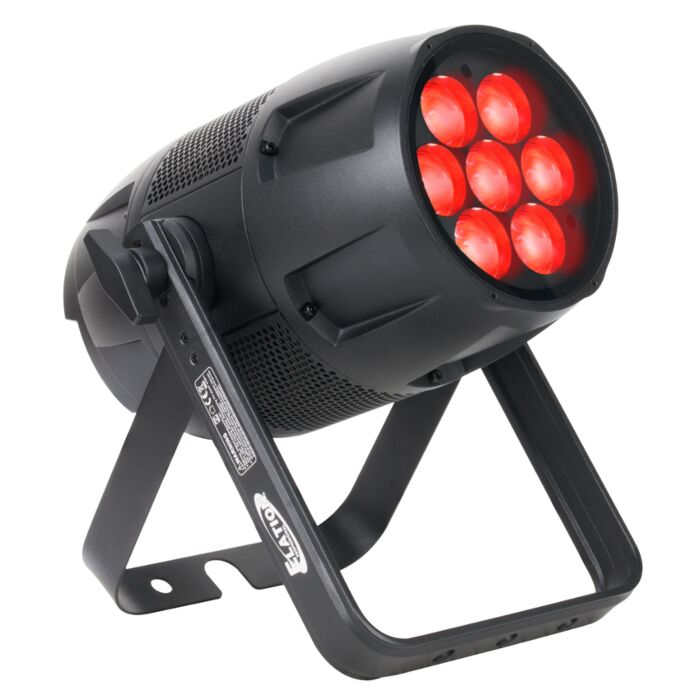 Elation Arena Zoom Q7IP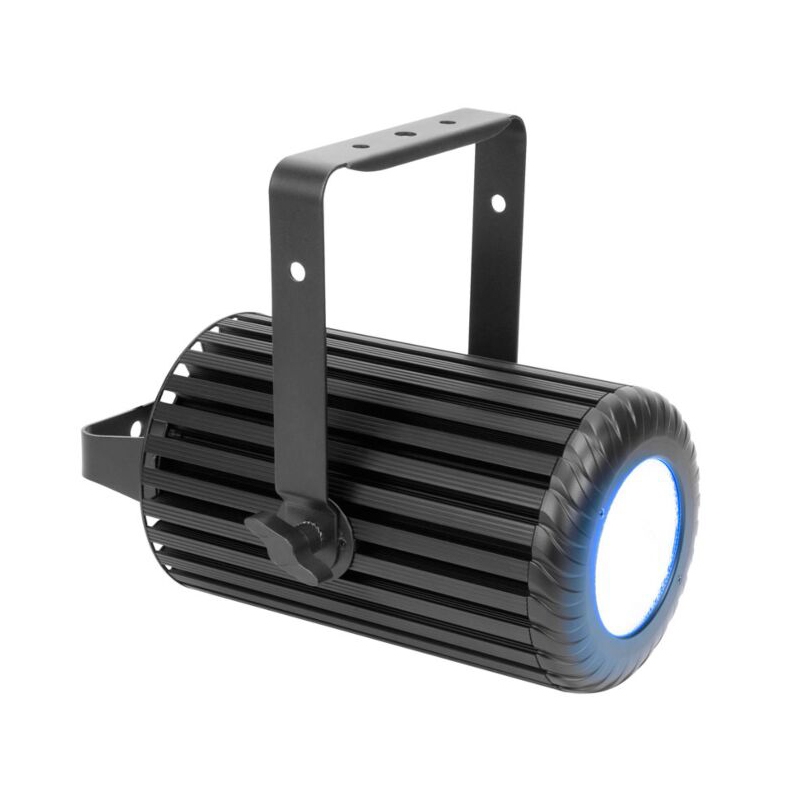 Elation DW Pendant
Elation COLOUR PENDANT
The Elation COLOUR PENDANT wash luminaire features (36) 3W RGBW LEDs producing a 41° beam angle, fully blended color transformations, convection cooled, silent operation, and adjustable frequency settings for flicker free operation for TV and Film.
$1,379.00
Features of the Elation COLOUR PENDANT
41° Beam Angle – 66° Field Angle
Fully Blended Color Transformations
Adjustable Frequency Settings for Flicker FREE Operation for TV and FILM
Convection Cooled / Silent Operation
Removable Pendant and Yoke Mounting Brackets
E-Fly™ Internal Extended Range Wireless DMX Transceiver
Specifications:
SOURCE
(36) 3W RGBW LEDs
100,000 Hour Average Life*
*May vary depending on several factors including but not limited to:
Environmental Conditions, Power/Voltage, Usage Patterns (On-Off Cycling), Control, and Dimming.
PHOTOMETRIC DATA
3,650 LUX 339 FC @3.3' (1m) (41°Full ON)
1,020 LUX 95 FC @6.6' (2m) (41°Full ON)
458 LUX 43 FC @9.8' (3m) (41°Full ON)
255 LUX 24 FC @13.1' (4m) (41°Full ON)
164 LUX 15 FC @16.4' (5m) (41°Full ON)
EFFECTS
Strobe and Color Macros
Dimming : 0% – 100%
Selectable Dimming Curves
CONTROL / CONNECTIONS
11 DMX Channel Modes (1 / 3 / 4×2 / 5×2 / 6×2 / 7 / 8 / 10)
Frequencies (1200Hz, 2400Hz, 4800Hz, 9600Hz)
E-Fly™ Internal Extended Range Wireless DMX Transceiver
4 Button Control Panel and LCD Menu Display
5pin DMX In/Out
RDM (Remote Device Management)
Locking Power Cable In
With Wired Digital Communication Network
SIZE / WEIGHT
Length: 14.7" (374 mm)
Width: 9.9" (252.5 mm)
Horizontal Height: 12.0" (308.8 mm)
Weight: 14.0 lbs. (6.4 kg)
ELECTRICAL / THERMAL
AC 100-240V – 50/60Hz
110W Max Power Consumption
14°F to 113°F (-10°C to 45°C)
APPROVALS / RATINGS
CE | cETLus | IP20
INCLUDED ACCESSORIES
(1) Locking Power Cable
OPTIONAL ACCESSORIES:
COL110/ESK – Exterior Shroud Kit – Black
COL123/ESK – Exterior Shroud Kit – White
Brand
Elation professional
Elation professional Canada offers the stage lighting industry the most complete toolbox of conventional and intelligent LED lighting, video, and atmospheric effect products specifically designed for the Theatrical and Concert Stage, Rental, Production, Studio, Broadcast, House of Worship, Corporate AV, Exhibition, Night Club, Leisure, Theme Park, and Cruise Ship markets.
GTR Direct is a proud dealer for Elation professional Canada
Related products
Rated 5.00 out of 5

Specifications   1.5 foot/.5 meter ultra brigh

$

179.00

Rated 5.00 out of 5

Specifications Light Source: • LED: 15x 12W HE

$

1,269.00