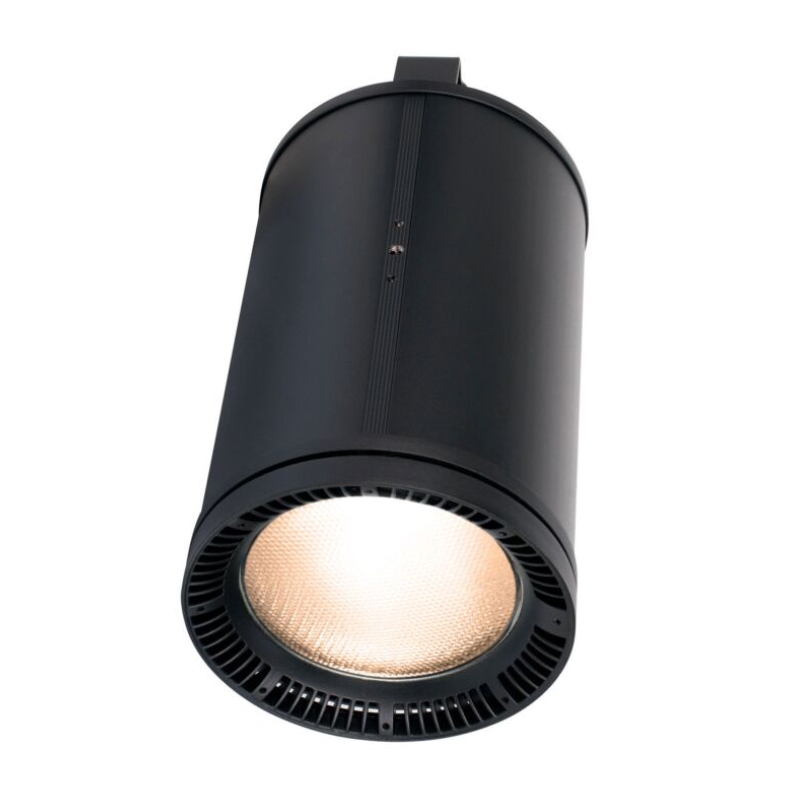 Elation FUZE PENDANT RGBWL House Light
Elation FUZE WASH Z120 120W COB Moving Head
Elation FUZE WASH 575
$2,989.00
Features of the Elation FUZE WASH 575:
Cool White / Daylight Single Source Par Moving Head
High Output 95CRI 6,800K COB LED
11° to 40° Motorized Zoom
Smooth 16-Bit Pan and Tilt Movement
Variable Dimming Curve Modes
RDM (Remote Device Management)
Flicker Free Operation for TV and FILM
Multiple Unit Power Linking
Optional Snoot Lens
Specifications:
SOURCE
350W 95CRI 6,800K Cool White / Daylight COB LED
50,000 Hour Average LED Life*
*LED life may vary depending on several factors including but not limited to:
Environmental Conditions, Power/Voltage, Usage Patterns (On-Off Cycling), Control and Dimming.
PHOTOMETRIC DATA
35,425 LUX 3,291 FC @6.6′ (2m) (11° Full On)
6,502 LUX 604 FC @6.6′ (2m) (40° Full On)
Zoom Range 11° – 40°
Beam Angle 10.6°- 41.2°
Field Angle 39.7°- 52.6°
EFFECTS
11° – 40° Motorized Zoom
Electronic Strobe
Variable Dimming Curve Modes
COLOR
Cool White / Daylight
CONTROL / CONNECTIONS
2 DMX Channel Modes (11 Total Channels)
7 Button Control Panel and LCD Menu Display
Smooth 16-Bit Pan and Tilt Movement
RDM (Remote Device Management)
5pin DMX and IP65 Locking Power Cable In/Out
With Wired Digital Communication Network
SIZE / WEIGHT
Length: 13.3" (337.7mm)
Width: 9.0" (228.8mm)
Vertical Height: 18.33" (465.7mm)
Weight: 27.0 lbs. (12.2kg)
ELECTRICAL / THERMAL
AC 100-240V – 50/60Hz
425W Max Power Consumption
Multiple Unit Power Linking
5°F to 113°F (-15°C to 45°C)
BTU/hr (+/- 10%) 1449.25
INCLUDED ITEMS
Omega Brackets
Locking Power Cable
Brand
Elation professional
Elation professional Canada offers the stage lighting industry the most complete toolbox of conventional and intelligent LED lighting, video, and atmospheric effect products specifically designed for the Theatrical and Concert Stage, Rental, Production, Studio, Broadcast, House of Worship, Corporate AV, Exhibition, Night Club, Leisure, Theme Park, and Cruise Ship markets.
GTR Direct is a proud dealer for Elation professional Canada
Related products
Rated 5.00 out of 5

Quick moving linear fixture with 6 lenses beam ang

$

2,429.00

Rated 5.00 out of 5

Specifications • Unique lighting fixture with

$

819.00

Rated 5.00 out of 5

Specifications Light Source: • 7x Osram 40W RG

$

4,119.00