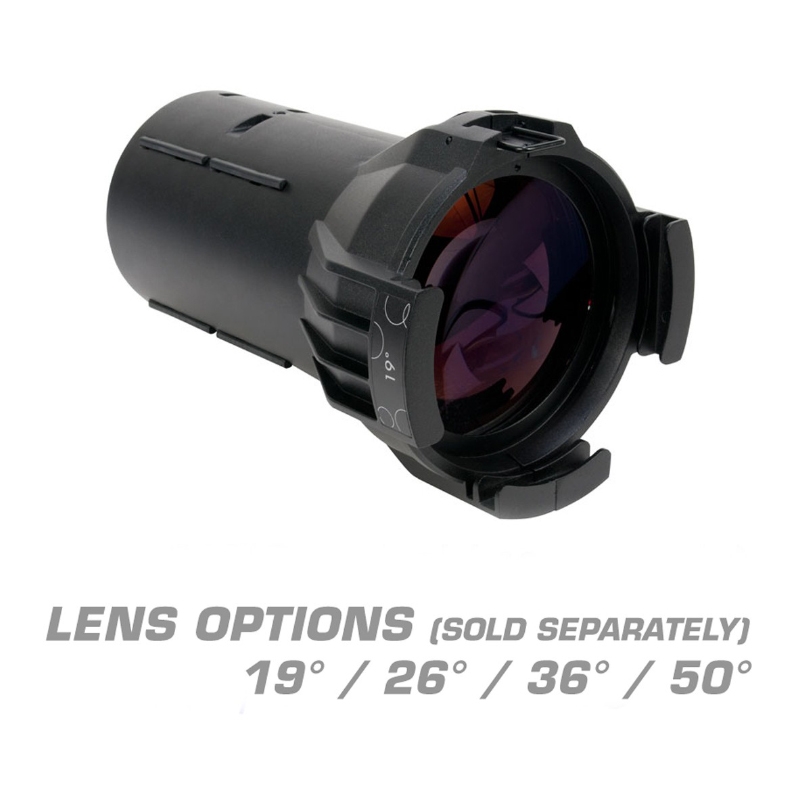 Elation PHDL50 Lens Tube for Profile Fixtures – 50 Degree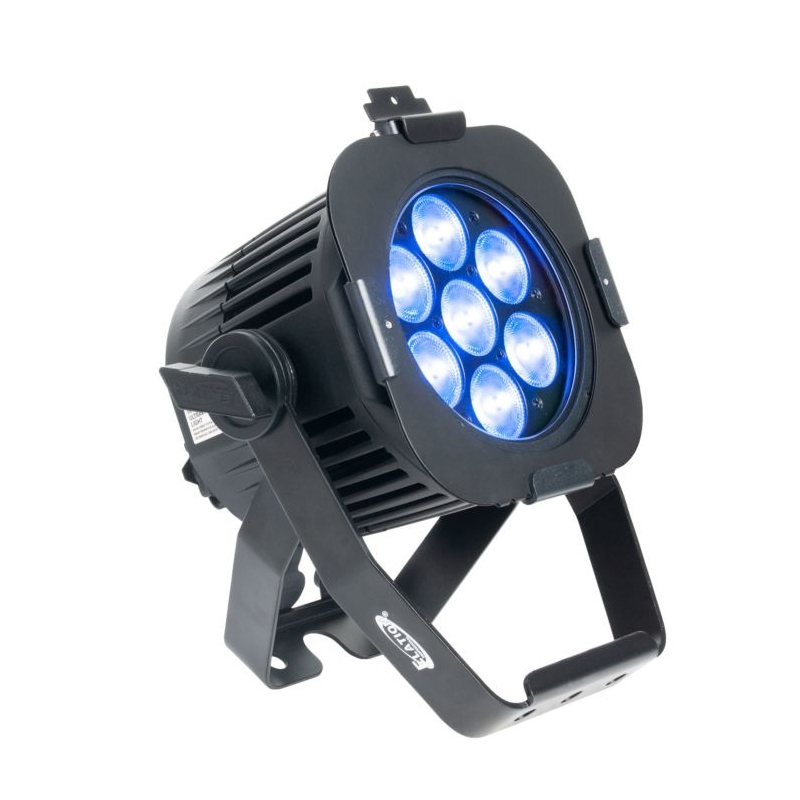 Elation SEVEN PAR 7IP IP65 7-in-1 LED Par Can
Elation IP GOBO ROTATOR
The Elation IP ROTATOR is an IP65 rated B-Size gobo rotator designed exclusively for the Elation WW /CW Profile HP IP ellipsoidal series. Easily installed into the profile fixture, the rotator features bi-directional variable speed counter-rotation, full indexable and slow to fast continuous gobo rotation control via DMX.
$359.00
Features of the Elation IP GOBO ROTATOR:
Designed for Elation WW / CW PROFILE HP IP Ellipsoidal Series
Bi-Directional Variable Speed Counter-Rotation
Full Indexable and Slow to Fast Continuous Rotation
DMX Controlled
Supports B-Size (86mm) Gobos
Holds (2) Gobos for Animation Effects
(2) Sample Metal Gobos Included
IP65 Rated
Specifications:
GOBO SIZE
B-Size OD 86mm | 64.5mm ID
Holds (2) Gobos for Animation Effects (2 sample metal gobos included)
CONTROL / CONNECTION
DMX Control (Indexing and Slow to Fast Gobo Rotation)
5pin Power/Data (rotator to fixture linking cable included)
SIZE / WEIGHT
Length: 4.8" (121mm)
Width: 3.5" (89.7mm)
Vertical Height: 12.0" (306mm)
Weight: 2.0 lbs. (0.9 kg)
RATING
CE | IP65
Specifications and documentation subject to change without notice.
Brand
Elation professional
Elation professional Canada offers the stage lighting industry the most complete toolbox of conventional and intelligent LED lighting, video, and atmospheric effect products specifically designed for the Theatrical and Concert Stage, Rental, Production, Studio, Broadcast, House of Worship, Corporate AV, Exhibition, Night Club, Leisure, Theme Park, and Cruise Ship markets.
GTR Direct is a proud dealer for Elation professional Canada
Related products
Rated 5.00 out of 5

Features of the ADJ Encore Burst UV IP: • Contr

$

1,069.00

Rated 5.00 out of 5

Features of the The ADJ Encore Profile Pro WW: ell

$

1,539.00

Rated 5.00 out of 5

Features of the Elation COLOUR 5 Profile RGBAM:

$

2,363.00