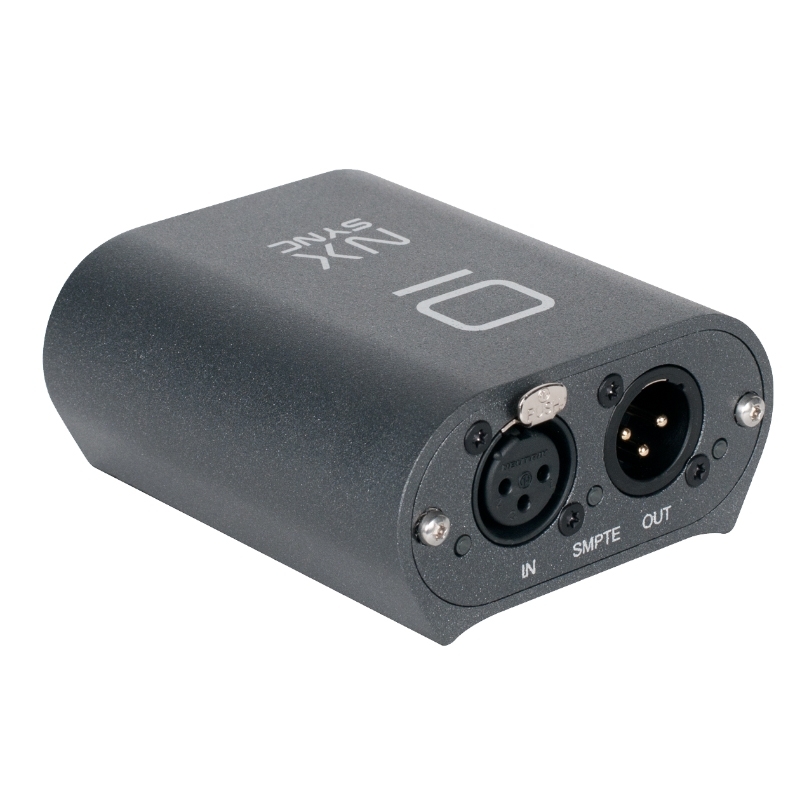 Obsidian Control NX SYNC SMPTE to MIDI Converter
November 19, 2021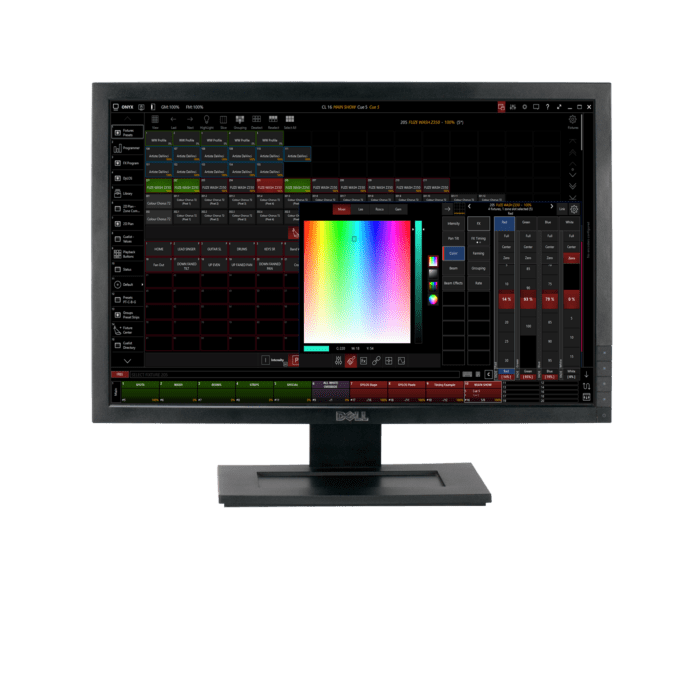 Obsidian Control ONYX Essential 8 Universe License
November 21, 2021
Elation LightJockey 2 USB DMX Interface
Elation LightJockey 2 USB is a flexible, easy-to-use Windows-based controller package that includes a USB Interface Box (laptop not included). One of the industry's most popular PC-based controllers for well over a decade, LightJockey offers lighting designers greater flexibility, spontaneity and ease of use in a user-focused control package.
$1,329.00
Features of the Elation LightJockey 2 USB DMX Interface:
Control of up to 100 Fixtures, 2048 DMX Channels
Large Fixture Library and User-Configurable Editor
Graphical Representation of all Fixture Functions
LED-Trix Plug-In included for Programming Color-Mixing Fixtures
LightJockey Manager included for Scheduling Events
Windows 7 and higher Lighting Controller Software (PC not included)
Supports MP3, Audio CD, SMPTE and MIDI Time code
PHYSICAL
NX DMX USB-DMX Interface
Length: 92 mm (3.6 in.)
Width: 82 mm (3.2 in.)
Height: 41 mm (1.6 in.)
Weight: 245 g (0.54 lbs.)
Ambient temperature: 0° – 50° C (32° – 122° F)
Protection rating: IP20
CONTROL AND PROGRAMMING
Trig sources: Manual, auto, audio input with FFT analyzer, DMX in, MIDI, Light Jockey Manager
Cue list time code synchronization (CLTCS) options
Internal timer, including 24-hour clock
Audio CD time code from CD-ROM drive
Digital Audio (MP3, WAV, etc.) time code using built-in media player
MIDI Time code, SMPTE with suitable SMPTE/MTC interface
PROGRAMMING
Number of fixtures: Up to 100, or 680 RGB fixtures (32 ch. max)
Number of DMX Universes: 4
Fixture library: All (DMX) fixtures, user-definable profiles, generic DMX profiles
Control: Graphical control of all fixture parameters
Macros: Pan and tilt, relative or absolute movement, shape generator with different shapes and delay styles
PLAYBACK
Cue contains 12 sequences with global or individual fade time adjustment
Master intensity control + 8 configurable intensity groups
Manual override with direct access to all functions
Independent background cue with 5 parallel sequences
Blackout and fade out function
Go button for manual cue lists
Assignable keyboard hotkeys for faster access
Smoke control independent from programming
Follow spot function
Cue list for synchronization with timer, digital audio or Audio CD-ROM time code
Audio analyzer for triggering sequences by audio
Function and DMX channel override via DMX IN (NX DMX output can be converted to input in software)
SYSTEM REQUIREMENTS (PC not included)
1 GB RAM
Intel Core i3 or better
Monitor resolution of 1024×768
USB 2.0 port for DMX interface hardware and License key
500 MB drive space available
Windows 7, 8, 10
INCLUDED ITEMS
1x Obsidian Key with LightJockey License
2x NX DMX USB-DMX Interface
2x USB cable
Brand
Obsidian Control
Obsidian Control Systems is a cutting-edge brand in the lighting and control industry, providing innovative and intuitive solutions for lighting professionals worldwide. With a focus on user-friendly design and advanced technology, They offer a range of lighting control products that are both powerful and easy to use.
Obsidian Control Systems was founded in 2016 by a group of experienced lighting industry professionals who had previously worked at leading lighting control companies such as ETC and Martin Professional. The founders saw an opportunity to create a new kind of lighting control system that would be more flexible, powerful, and user-friendly than existing products. To develop their new lighting control platform, the founders of Obsidian Control Systems acquired the rights to the ONYX lighting control software from Martin Professional, which had previously developed the software for their M-Series lighting consoles. The founders then set about redesigning and improving the software to create a new, more powerful lighting control system that could be used on a range of hardware devices.
In 2017, Obsidian Control Systems launched their first product, the ONYX lighting control platform, which was well-received by the lighting industry for its powerful features and intuitive interface. The company continued to develop and refine the ONYX software, adding new features and capabilities, and expanding the range of hardware devices that could be used with the platform.
GTR Direct is a proud dealer for Obsidian Control Canada