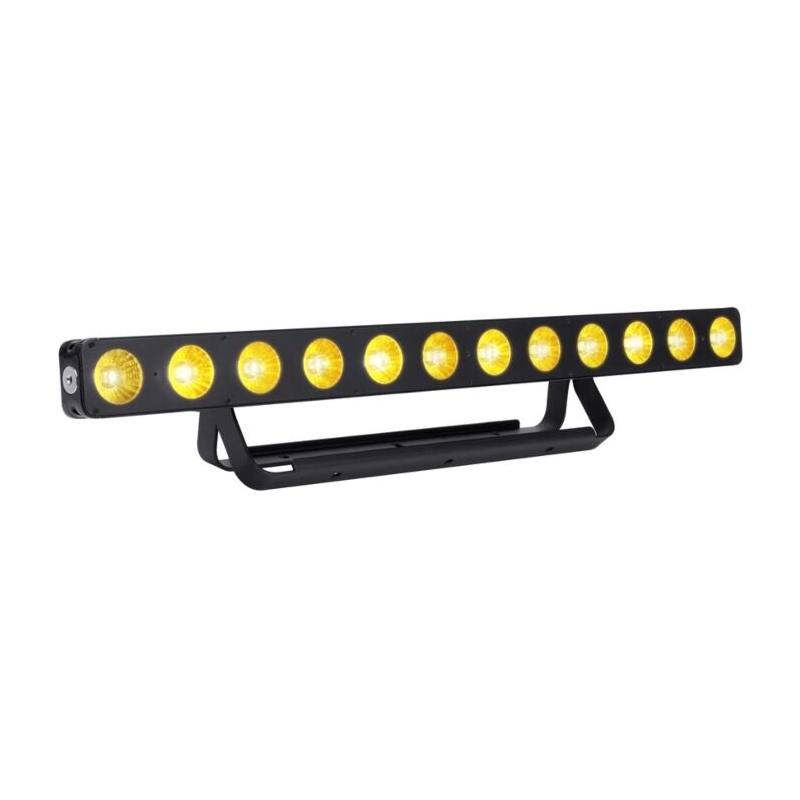 Elation DTW Bar 1000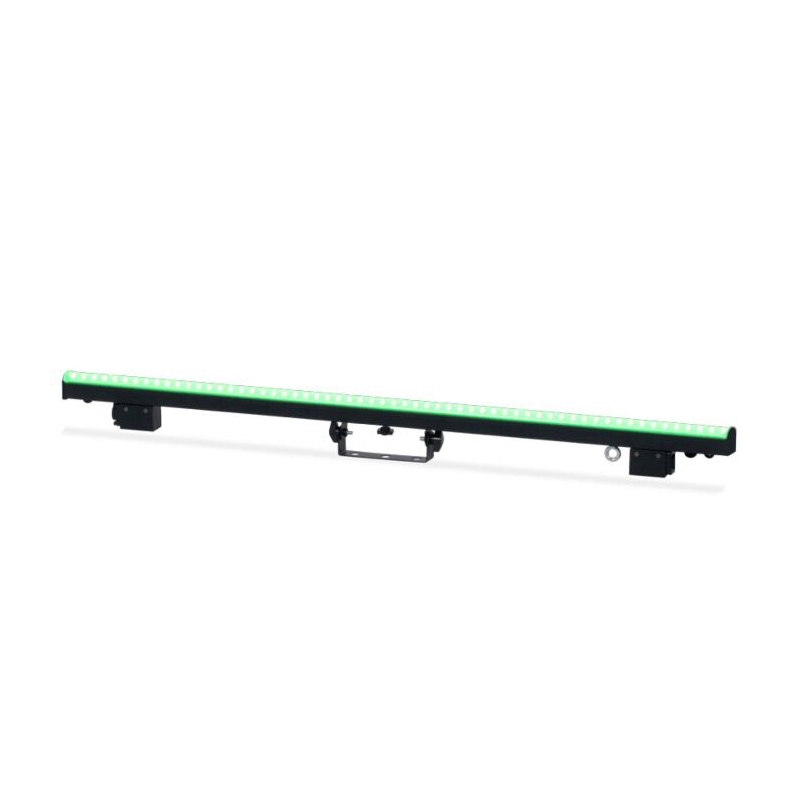 Elation Pixel Bar 60IP
Elation Pixel Bar 120IP
The Elation Pixel Bar 120IP is an outdoor IP65 rated LED pixel bar featuring (120) tri-color RGB SMD LEDs with a 16mm pixel pitch, a refresh rate of 44,000Hz for flicker free operation for broadcast TV and FILM applications, and measures 2 meter (6.6 feet) in length.
$439.00
Features of the Elation Pixel Bar 120IP
Outdoor IP65 Rated
(120) RGB SMD LEDs | 2 meter / 6.6 feet
16mm Pixel Pitch | 44,000Hz PWM
Flicker Free Operation for Broadcast TV and FILM
Magnetic End Caps – Seamless End-to-End Spacing
Integrated Adjustable Mounting Brackets (x2)
Square and Rounded Frosted Lens Included
2ft (0.6m) Power/Data Jumper Cable included
Proprietary IP Rated Power/Data Combo Cables*
*Available in 2/3/5/10/12/15/20/25/30/50 Foot LengthsPixel Driver 4000 V2™ Controller (sold separately)
Pixel Driver 1000IP™ Controller (Sold Separately)
Manual Dimming and Strobe Control
Full Pixel Mapping Control
4,080 Pixels via Kling-Net
680 Pixels via Art-Net and sACN (streaming ACN)
Specifications
SOURCE
0.2 SMD RGB 3-in-1 LEDs
Color Resolution: 8 bits per color (24 bits per pixel)
Viewing Angle: 120 x 120 degrees
Pixels Per Meter: 60 pixels
Pixel Pitch (pixel center-to-center) 16mm
PWM (Pulse Width Modulation): 44,000Hz
CONNECTIONS
4pin Power/Data In/Out
SIZE / WEIGHT
Length: 75.9" (1928mm)
Width: 1.3" (34mm)
Height: 3.3" (83mm)
Weight: 4.4 lbs. (2.0kg)
ELECTRICAL
Max Power Consumption: 24W
ACCESSORIES
(1) Frosted Square LED Lens Cover (Included)
(1) Frosted Round LED Lens Cover (Included)
(1) Stealth Gray LED Lens Cover (Included)
(1) Stealth Gray LED Lens Cover (Included)
APPROVALS
CE | cETLus | IP65
Brand
Elation professional
Elation professional Canada offers the stage lighting industry the most complete toolbox of conventional and intelligent LED lighting, video, and atmospheric effect products specifically designed for the Theatrical and Concert Stage, Rental, Production, Studio, Broadcast, House of Worship, Corporate AV, Exhibition, Night Club, Leisure, Theme Park, and Cruise Ship markets.
GTR Direct is a proud dealer for Elation professional Canada
Related products
Rated 5.00 out of 5

Features of the ADJ LED Dummy: . High performance

$

19.00

Rated 5.00 out of 5

Specifications Dimensions (LxWxH): 9.7" x 6.8" x

$

339.00

Rated 5.00 out of 5

Specifications Dimensions (LxWxH): 9.7" x 6.8" x

$

369.00