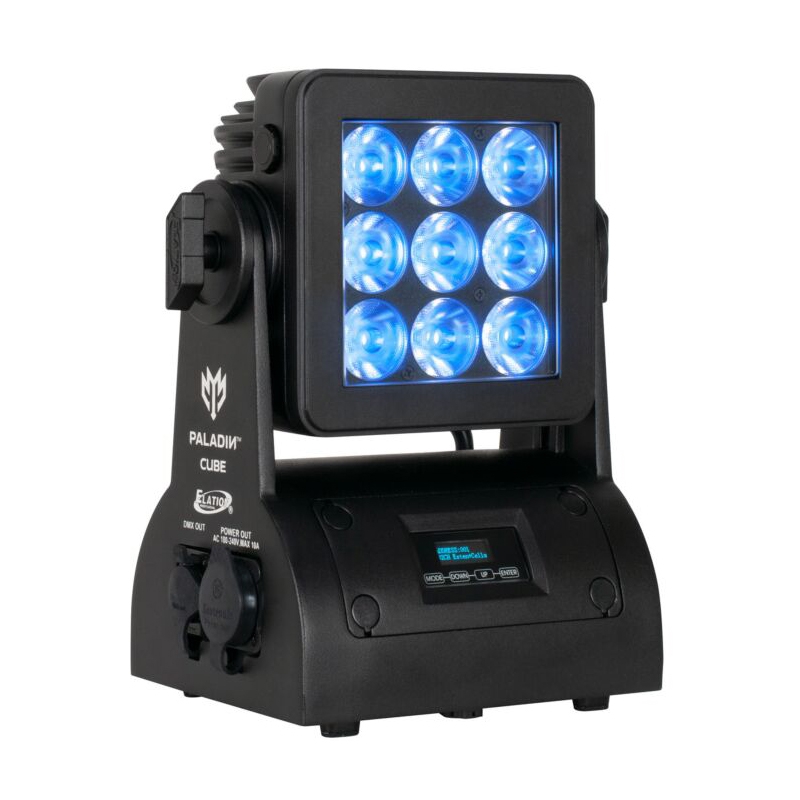 Elation Paladin Cube strobe light
November 26, 2021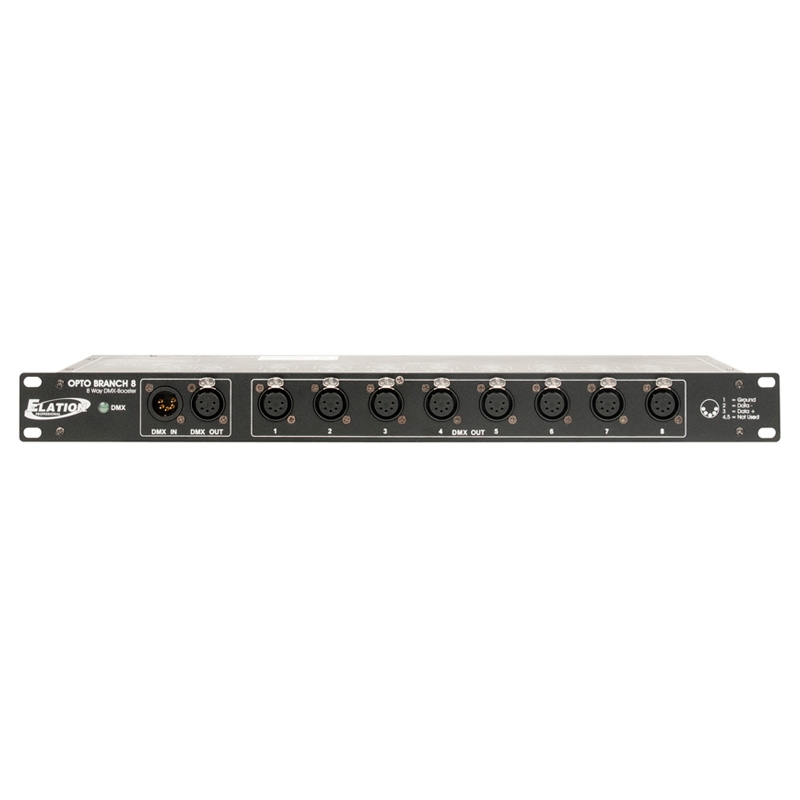 Elation Opto Branch 8 5pin DMX Opto Isolator
November 28, 2021
Elation RDMX6S 6-way RDM/DMX Data Splitter
The Elation RDMX6S 6-way RDM/DMX is an easy-to-use RDM E1.20 compliant 6-way RDM/DMX data splitter featuring a 5pin DMX input, a 5pin DMX loop thru output with built-in termination, and (6) opto-isolated 5pin DMX outputs. Housed in a die-cast aluminum housing, it features a multi-voltage universal auto switching power supply (100-240v).
$639.00
Features of the Elation RDMX6S 6-way RDM/DMX:
RDM E1.20 Compliant
5pin DMX Loop Thru Output with Built-In Termination
(6) Opto-Isolated 5pin DMX Outputs
powerCON In
Universal Multi-Voltage Auto Switching Power Supply
Mounting Bracket for Truss/Clamp Installation Included
Optional Single and Dual Unit Rack Mount Kits Available
Specifications:
CONTROL / CONNECTIONS
 5pin DMX Input
 5pin DMX Lopp Thru Output w/Built-In Termination
 (6) 5pin Opto-Isolated DMX Outputs
 powerCON In
SIZE / WEIGHT
 Length: 6.8" (173mm)
 Width: 6.7" (170mm)
 Vertical Height: 2.9" (74mm) (with mounting bracket)
 Weight: 2.1 lbs. (1.0kg)
ELECTRICAL / THERMAL
 AC 100-240V – 50/60Hz
 3W Max Power Consumption
 14°F (-10°C) to 113°F (45°C)
Brand
Elation professional
Elation professional Canada offers the stage lighting industry the most complete toolbox of conventional and intelligent LED lighting, video, and atmospheric effect products specifically designed for the Theatrical and Concert Stage, Rental, Production, Studio, Broadcast, House of Worship, Corporate AV, Exhibition, Night Club, Leisure, Theme Park, and Cruise Ship markets.
GTR Direct is a proud dealer for Elation professional Canada