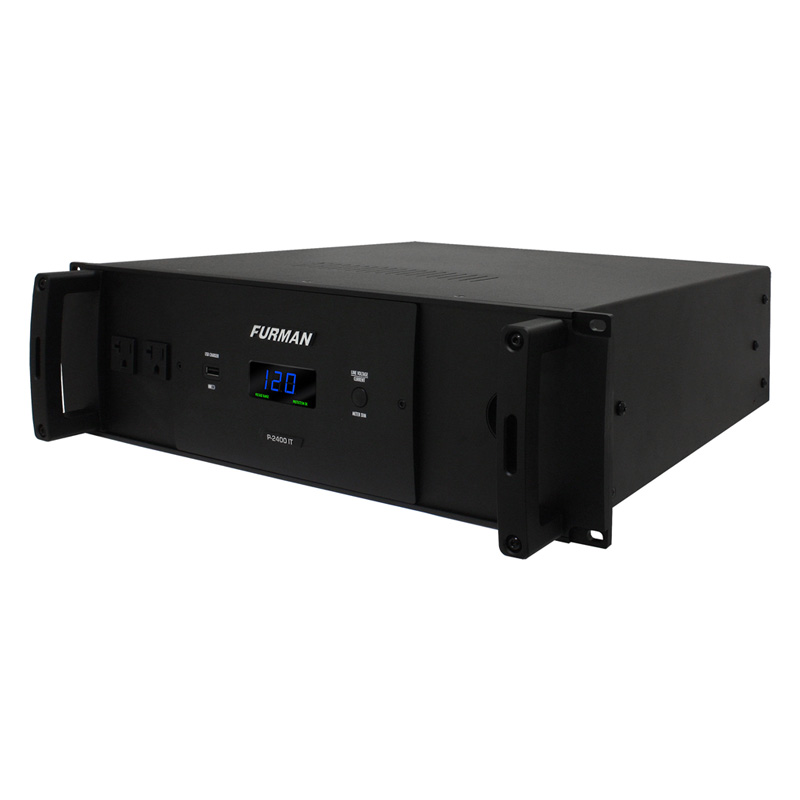 Furman P-2400 IT 20 Amp Symmetrically Balanced Power Conditioner
Furman CN-2400S 20 Amp Smart Sequencing Power Conditioner
Furman CN-1800S 15 Amp Smart Sequencing Power Conditioner
The Furman CN-1800S 15 Amp Smart Sequencing Power Conditioner, advanced AC protection, AC noise filtration, and optional compatibility with the BlueBOLT® Remote Power and Energy Management Platform (BB-RS232 adapter required, sold separately)
$1,105.00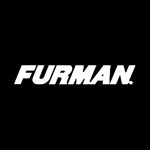 Features of the Furman CN-1800S 15 Amp Smart Sequencing Power Conditioner:
Surge Protection – Series Multi-Stage Protection (SMP) Technology provides the highest level of surge & spike protection available.
Noise Filtration – Linear Filtration Technology (LiFT) reduces AC noise linearly across a very wide bandwidth for unequaled audio & video clarity.
Voltage Protection – Extreme Voltage Shutdown (EVS) circuity safely powers down itself and connected equipment during unsafe voltage periods.
Smart Sequencing™ – Smart Sequencing allows bidirectional, safe sequenced power up/down operations via the push of a button or turn of a key.
Diagnostic Lights – Diagnostic lights provide valuable system information including power quality, "Protection Ok" indicator, and Extreme Voltage indicator.
15 Amp Output Current – 15 amp maximum current capacity with incorporated 15 amp thermal circuit breaker.
Remote Access (RS-232) – RS-232 compatibility & command set provide integration with control systems, open source and control programming.
BlueBOLT Compatible® – BlueBOLT provides remote access to reboot components, power equipment on/off, and monitor power quality via the internet from anywhere in the world.
Nine Total Outlets – The CN-1800S contains eight rear panel NEMA 5-15R outlets and one front panel NEMA 5-15R outlet.
Specifications:
AC Voltage Input Range 90-139VAC, 50/60Hz
Maximum AC Current Rating 15 amps (Thermal breaker)
AC Cord 3/14AWG, 10 feet, black, fixed, NEMA 5-15P plug
AC Receptacles Rear Panel Outlets 2 Unswitched NEMA 5 15R's (1 duplex), 6 Sequenced NEMA 5-15R's (3 duplexes each controlled by separate relay)
Front Panel One NEMA 5-15R Convenience Outlet, Unswitched
AC Surge Protection SMP
Spike Protection Mode Line to neutral, zero ground leakage
Spike Clamping Voltage 188VAC peak @ 6,000 volts/3,000 amps
Response Time 1 nanosecond
Maximum Surge Current 6,500 Amps
AC Under voltage Protection EVS, 77VAC+/-3VAC
AC Overvoltage Protection EVS, 145VAC+/-5VAC
AC Overvoltage Reset Modes Manual and Auto-reset (configurable)
AC Filtering LiFT
Noise Attenuation Linear, 10dB @10KHz, 40dB@100KHz, 50dB@500KHz
Operating Temperature Range 5C (40F) to 40C (105F) degrees
Humidity Range <90% rH (Relative Humidity)
Key-switch Front panel, 3-position key-switch (On, Off, Remote)
Keys Included, 1 pair
Push-button Switch Front panel, hidden by security cover
Circuit Breaker Front panel, push-button, 15A Thermal Breaker
Front panel diagnostic indicators Primary link, Secondary link, Ethernet, Remote off, Delay 1, Delay 2, Delay 3, Power, Protection OK, Extreme Voltage
Front Panel DIP Switches Front panel. Hidden by security cover, 1 Minute Delay, 2 Minute Delay, 4 Minute Delay, Force Off NO/NC, 12V Mode On/Off BND Mode On, Momentary/Maintained, Primary/Secondary, EVS Reset Auto/Manual
Potentiometer Front panel, hidden by security cover, fine tune delay adjust
Control/Status/Triggering (Rear Panel) Remote Terminal +5-30VDC In, 12VDC (12mA) Out
Smart Sequencing Phoenix 4-Pin Connector, Screw Terminals, Primary & Secondary Links (Current Loop – 1000' nominal)
Remote Terminal Phoenix 4-Pin Connector With Screw Terminals; +12V, STAT, REM, GND (Class 2 Wiring)
Force Off/Delay 3 Terminal Phoenix 5-Pin Connector With Screw Terminals, FORCE OFF, DELAY 3 (Class 2 Wiring)
RS-232 Compatible Yes, DB-9 Connector
IP Addressability Optional, via BB-RS232 Ethernet/RS-232 Adapter (sold separately) for IP control via Telnet, HTTP, BlueBOLT®
Voltmeter Available with RS-232/Ethernet option, ± 2VAC accuracy
Ammeter Available with RS-232/Ethernet option, ±1A accuracy
Power Consumption (No Load) 10 Watts
Safety Agency NRTL-C, RoHS Compliant
Brand
Furman
Furman Power products are the most trusted in the world by artists, A/V professionals, the recording industry and technology integration firms for premium power conditioning, protection, regulation, sequencing and distribution. Furman Canada has earned its reputation of trust around the world thanks to the billions of dollars of equipment saved from power problems and because of our innovative, leading technologies that maximize an A/V system's power and performance. For our customers, operating a system without the safe, clean power delivered by a Furman unit is simply out of the question. For fans, we put our mind, heart and soul into every product we build, because that's what our customers do with their entertainment and systems.
FURMAN IS PART OF THE NORTEK CONTROL FAMILY
Nortek Security & Control LLC is a global leader in smart connected devices and systems for residential and commercial customers, serving the security, access, AI, health & wellness, control and power/AV markets. Nortek Control and its partners have deployed more than 5 million connected systems and over 25 million security and home control sensors and peripherals. Through its family of brands, the company designs solutions for national telecoms, big-box retailers, OEM partners, service providers, dealers, technology integrators and consumers. Headquartered in Carlsbad, Calif., Nortek Control has over 50 years of innovation and is dedicated to addressing the lifestyle and business needs of millions of customers every day.
GTR Direct is a proud dealer for Furman Canada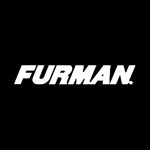 Related products
Rated 5.00 out of 5

Features of the QSC E112 12in 400W Passive Speaker

$

1,199.00

Rated 5.00 out of 5

$

261.00

Rated 5.00 out of 5

$

313.00