Furman M-8LX 15 Amp Power Conditioner w/Lights
January 20, 2022

Furman PL-8C 15 Amp Power Conditioner w/LED Lights
January 21, 2022
Furman M-8DX 15 Amp Power Conditioner w/Lights and Digital Meter
The Furman M-8DX 15 Amp Power Conditioner w/Lights and Digital Meter is the perfect low-cost AC power solution for any rack mount system. The M-8Dx features two slide out, swiveling light fixtures to provide discreet illumination of your equipment on stages, in studios, and in other dark places.
$285.00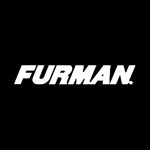 Features of the Furman M-8DX 15 Amp Power Conditioner w/Lights and Digital Meter:
Noise Filtration
AC noise filtering to reduce radio frequency and electromagnetic interference (RFI/EMI)
Surge Protection
Spike & surge protection ensures equipment stays safe and your power stays clean
9 Total Outlets
8 rear panel outlets and 1 front panel convenience outlet
Digital Voltmeter
Digital voltmeter display incoming line voltage
15 Amp Rating
15 amp rating, with circuit breaker
"Protection OK" Indicator
Front panel indicator LED lets you know that your equipment is being protected
Wall Wart Spacing Indicator
Rear outlets have been spaced to accommodate even the bulkiest of wall warts and adapters
Front Panel Pull-out Lights
Two retractable incandescent light fixtures with dimmer control for convenient rack illumination
Specifications
General
Family

Merit Series

Line Voltage

120 (Volts)

Number of Outlets

9

Number of Isolated Banks

0

Outlet Descriptions

All 9 outlets filtered and surge protected

Rack Mountable

Yes

Rack Ears Included

Yes

Front Panel Meter(s)

Digital Voltmeter

Front Media Light(s)

Two 120V incandescent bulbs, 4 watts each

Control

Front panel:
– On/Off switch
– Light dimmer knob

Voltage Regulation

No

Compliance TUV us

USB Charging

N/A

Low Voltage Trigger

N/A

AC Power Cord

6 ft. captive, 14 AWG, with 3-conductor Edison Plug

Dimensions

19″ W x 7.5″ D x 1.75″ H

Weight

6 lbs
AC Protection
AC Protection Technology

Standard spike and surge protection

Under-Voltage Shut off

N/A

Maximum Continuous Operating Voltage Shutoff

130 VAC RMS

Maximum Current Rating

15 (Amps)
Filtration
Filtration Technology

Standard Level RFI/EMI Filtration

Filtration Rating

Greater than 26dB, 200Khz to 10 MHz

Signal Line Protection

No
Other Specifications
Spike Protection Modes:

Line to Neutral

Energy Dissipation:

150 joules

Peak Impulse Current:

12,000 amps

Construction:

Steel Chassis, Black Painted

Master Pack Qty6
Brand
Furman
Furman power products are the most trusted in the world by artists, A/V professionals, the recording industry and technology integration firms for premium power conditioning, protection, regulation, sequencing and distribution.
Our clients include hundreds of thousands of the most renowned musicians, recording studios, commercial contractors and touring groups that handle major concert tours across North America and around the globe. They choose Furman products because of the road-tested reputation for reliability, engineering expertise and 40+ years of experience focusing on the specific needs of industry professionals who cannot ever afford equipment failure or downtime.
Furman Canada has earned its reputation of trust around the world thanks to the billions of dollars of equipment saved from power problems and because of our innovative, leading technologies that maximize an A/V system's power and performance. For our customers, operating a system without the safe, clean power delivered by a Furman unit is simply out of the question. For fans, we put our mind, heart and soul into every product we build because that's what our customers do with their entertainment and their systems.
FURMAN IS PART OF THE NORTEK CONTROL FAMILY
Nortek Security & Control LLC is a global leader in smart connected devices and systems for residential and commercial customers, serving the security, access, AI, health & wellness, control and power/AV markets. Nortek Control and its partners have deployed more than 5 million connected systems and over 25 million security and home control sensors and peripherals. Through its family of brands, the company designs solutions for national telecoms, big-box retailers, OEM partners, service providers, dealers, technology integrators and consumers. Headquartered in Carlsbad, Calif., Nortek Control has over 50 years of innovation and is dedicated to addressing the lifestyle and business needs of millions of customers every day.
GTR Direct is a proud dealer for Furman Canada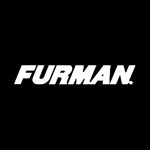 | | |
| --- | --- |
| Weight | 7.2 lbs |
| Dimensions | 22 × 9.5 × 3.5 in |