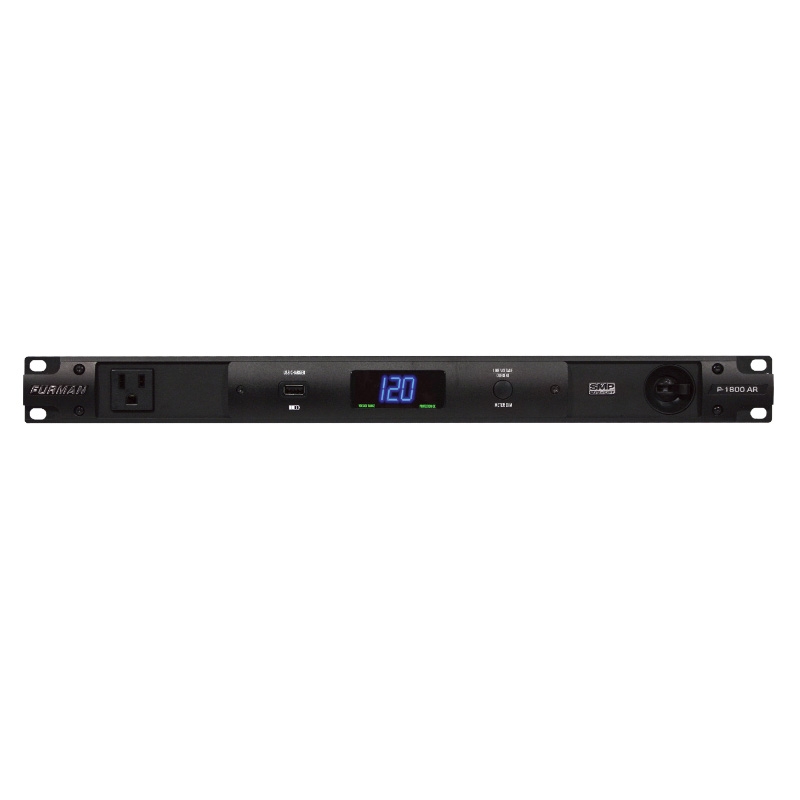 Furman P-1800 AR 15 Amp Voltage Regulator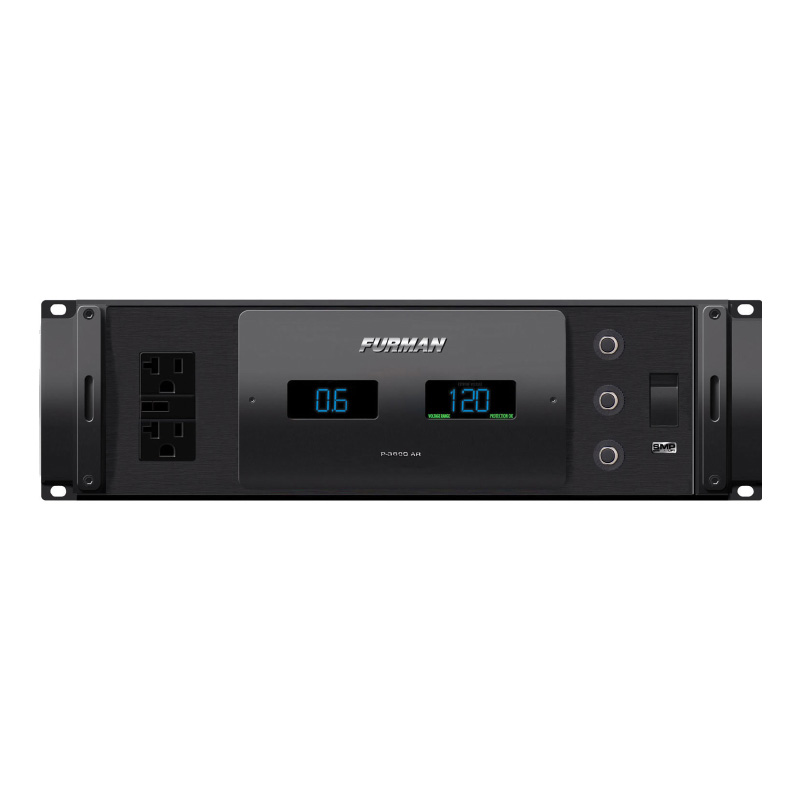 Furman P-3600 AR G 30 Amp Voltage Regulator / Power Conditioner
Furman P-2400 AR 20 Amp Voltage Regulator / Power Conditioner
The Furman P-2400 AR 20 Amp Voltage Regulator / Power Conditioner accepts input voltage between 97V-137V and transforms it to a constant output of 120V, ±5V. Voltages beyond that range may also be converted to usable levels, depending on the range variance.
$4,125.00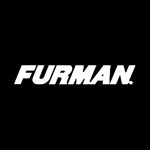 Features of the Furman P-2400 AR 20 Amp Voltage Regulator / Power Conditioner:
True RMS Voltage Regulation
True RMS Voltage Regulation delivers a stable 120 volts of AC power to protect equipment from problems caused by AC lne voltage irregularities.
Surge Protection
Furman's exclusive SMP technology provides the highest level of surge & spike protection available.
Noise Filtration
LiFT offers AC power filtering to ensure clean power for unequaled audio & video clarity.
Voltage Protection
Advanced EVS circuitry detects dangerous voltage irregularities and safely powers down itself and connected equipment in unsafe conditions.
Diagnostic Lights
LED status indicators warn you when voltage is outside of nominal range or when protection has been compromised.
Voltmeter / Ammeter
Large LED voltmeter/ammeter displays incoming voltage and output current draw .
Isolated Banks
Isolated outlet banks minimize inter-component interference and noise contamination.
USB Charger
Front panel USB convenience outlets allows you to charge most media devices or power a USB lamp.
20 Amp Rating
20 Amp rating featuring a high inrush thermal circuit breaker for added protection.
14 Total Outlets
14 total outlets (twelve rear panel outlets and two front panel convenience outlet).
Specifications:
General
Family Prestige Series
Line Voltage 120 (Volts)
Number of Outlets 14
Number of Isolated Banks 2
Outlet Descriptions All 14 outlets regulated and conditioned – 12 on the rear panel and 2 on the front
Rack Mountable Yes
Rack Ears Included Yes
Front Panel Meter(s) LED voltmeter/ammeter displays incoming voltage and input current draw
Front Media Light(s) No
Control Front panel:
– On/Off switch
– Voltage meter dimmer button
Voltage Regulation Regulation capture range:
97 VAC to 137 VAC
Compliances ETL us
USB Charging front panel USB charger
Low Voltage Trigger N/A
AC Power Cord 10 ft. captive 3/12 AWG, black cord with NEMA 20 plug
Dimensions 19″ W x 12″ D x 3.5″ H
Weight 39 lbs
Power Consumption 13 Watts
AC Protection
AC Protection Technology True RMS Voltage Regulation
Extreme Voltage Shutdown
Non-sacrificial protection with zero ground contamination
Under-Voltage Shut off 90V
Over-Voltage Shut off 145 VAC
Maximum Current Rating 20 (Amps)
Initial Clamping Level 188 VAC peak @ 3,000 Amps
Filtration
Filtration Technology LiFT
Filtration Rating 1 0 dB @ 10 KHZ
40 dB @ 100 KHZ
50 dB @ 500 KHZ
Signal Line Protection No
Other Specifications
Response Time: 1 Nanosecond
Maximum Surge Current: 6,500 AMPS
Master Pack Qty 2
| | |
| --- | --- |
| Weight | 45.4 lbs |
| Dimensions | 23.9 × 22.8 × 10.4 in |
Brand
Furman
Furman Power products are the most trusted in the world by artists, A/V professionals, the recording industry and technology integration firms for premium power conditioning, protection, regulation, sequencing and distribution. Furman Canada has earned its reputation of trust around the world thanks to the billions of dollars of equipment saved from power problems and because of our innovative, leading technologies that maximize an A/V system's power and performance. For our customers, operating a system without the safe, clean power delivered by a Furman unit is simply out of the question. For fans, we put our mind, heart and soul into every product we build, because that's what our customers do with their entertainment and systems.
FURMAN IS PART OF THE NORTEK CONTROL FAMILY
Nortek Security & Control LLC is a global leader in smart connected devices and systems for residential and commercial customers, serving the security, access, AI, health & wellness, control and power/AV markets. Nortek Control and its partners have deployed more than 5 million connected systems and over 25 million security and home control sensors and peripherals. Through its family of brands, the company designs solutions for national telecoms, big-box retailers, OEM partners, service providers, dealers, technology integrators and consumers. Headquartered in Carlsbad, Calif., Nortek Control has over 50 years of innovation and is dedicated to addressing the lifestyle and business needs of millions of customers every day.
GTR Direct is a proud dealer for Furman Canada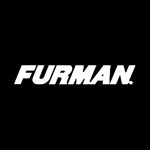 Related products
Rated 5.00 out of 5

Features of the QSC CP12 1000W 12in Powered Speake

$

929.00

Rated 5.00 out of 5

Specifications: 12 Full Function Inputs: 4 Mic,

$

1,749.00

Rated 5.00 out of 5

Features of the QSC E112 12in 400W Passive Speaker

$

1,199.00