König & Meyer 21430-BLACK Overhead microphone stand with Caster Base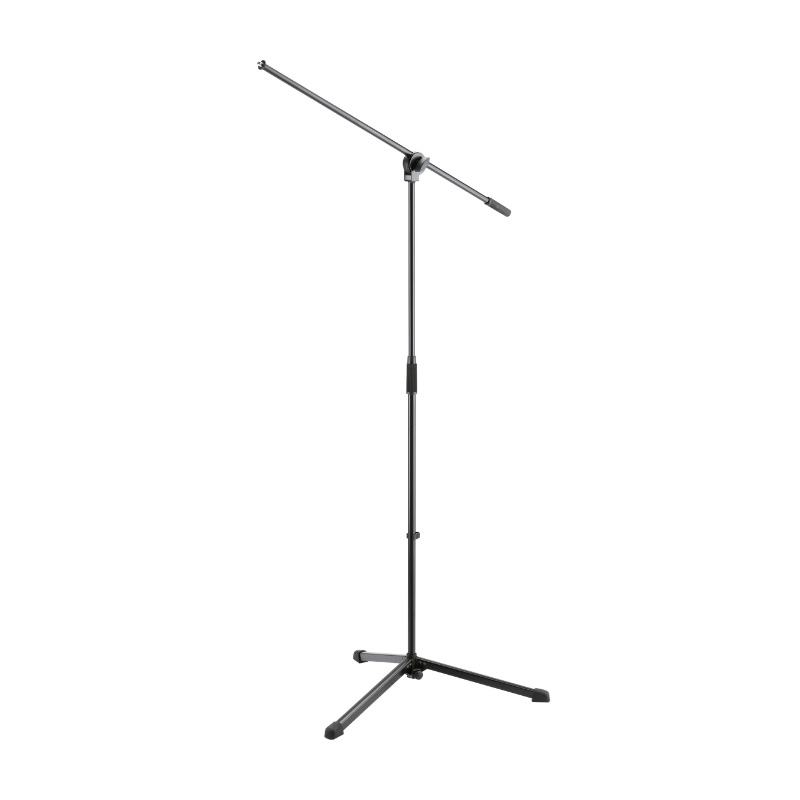 König & Meyer 25400-BLACK Microphone stand with One-Piece Boom Arm
König & Meyer 252-BLACK Microphone stand with 251 Stand
The König & Meyer 252-BLACK Microphone stand – three-piece telescoping shaft. Metal, non-marring height-adjustment mechanisms, complete with boom arm.
$140.00
Specifications:
Boom arm: 2-piece telescopic design
Boom arm clamping: T-bar locking screw
Boom arm length: from 425 to 725 mm
Height adjustment: non-scratching locking screws
Leg construction: socket with foldable legs
Material: steel
Product Category: Topline
Rod combination: 3-piece folding design
Size when folded: 110 x 85 x 730 mm
Special features: zinc die-cast base folds very small
Threaded connector: 3/8″
Type: black
Weight: 2.68 kg
Brand
Konig & Meyer
Konig & Meyer is a leading brand in the music and instrument accessories industry, providing high-quality and innovative solutions for musicians worldwide. With over 70 years of experience, Konig & Meyer has established itself as a trusted name in the market, offering a wide range of products that are designed to meet the needs of musicians of all levels.
Their products include stands, racks, holders, and accessories for instruments and audio equipment, as well as furniture for music schools and orchestras. Konig & Meyer's team of experts works closely with their clients to provide customized solutions that meet their specific needs and budget, ensuring a seamless and successful musical experience.
Konig & Meyer's commitment to quality and customer satisfaction has earned them a reputation for excellence in the industry. They strive to deliver exceptional products and services that exceed their customers' expectations and contribute to the success of every musical performance they serve.
With a strong focus on innovation and design, Konig & Meyer is constantly pushing the boundaries of what is possible in the music and instrument accessories industry. Their products are designed with both form and function in mind, providing musicians with the tools they need to create exceptional music experiences.
GTR Direct is a proud dealer for Konig & Meyer Canada
Related products
Rated 5.00 out of 5

$

261.00

Rated 5.00 out of 5

Features of the QSC GX7 Power Amplifier (725W):

$

1,099.00

Rated 5.00 out of 5

$

199.00