Lab Gruppen C20:8X 8-Channel Amplifier
December 1, 2021

Lab Gruppen C48:4 4 Channel Amplifier
December 1, 2021
Lab Gruppen C28:4 4 Channel Amplifier
The Lab Gruppen 2800 Watt 4 Channel Amplifier is one of two mid-power, four-channel amplifiers in the C Series family. Attractively packaged in a 2U chassis, it provides 4 × 700 W output into 4 ohm loads. C Series amplifiers are uniquely capable of adapting to a wide variety of demanding load conditions.
$4,355.00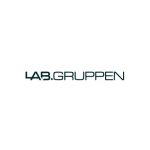 Features of the Lab Gruppen 2800 Watt 4 Channel Amplifier
2,800 Watt, 4-channel amplifier with up to 700 Watts output per channel and NomadLink network for monitoring and control
Selectable gain plus scalable Voltage Peak Limiter (VPL) and bridge-mode operation allow custom configuration for any application
4 x 300 Watts into 2 Ohms, 4 x 700 Watts into 4 Ohms, 4 x 700 Watts into 8 Ohms, 4 x 600 Watts into 16 Ohms, 4 x 700 Watts into Hi-Z 70 V, 4 x 700 Watts into Hi-Z 100 V
Proven and reliable Class-TD output stage delivers Class-A/B audio quality with Class-D efficiency
Regulated Switch Mode Power Supply (R.SMPS) ensures constant power output at all times
Intuitive DeviceControl software monitors and controls key functions via the NomadLink network
Comprehensive protection scheme including current, voltage, DC, temperature, short circuit and open load warnings
Efficient Intercooler copper cooling system dissipates more heat for extended peak output
4 x balanced analog audio inputs on 3-pin Phoenix* connectors
4 x barrier strip 2-pole screw terminal output connectors
Removable dust filter grille for increased air circulation
Compact and durable 2U rackmount chassis saves space in install applications
Specifications
General
| | |
| --- | --- |
| Number of amplifier channels | 4 |
| Peak total output all channels driven | 2800 W |
| Peak output voltage per channel | 141 V |
| Max output current per channel | 12 Arms |
Max output power (all channels driven)
| | |
| --- | --- |
| 16 ohms | 600 W |
| 8 ohms | 700 W |
| 4 ohms | 700 W |
| 2 ohms | 300 W |
| Hi-Z per ch. (all ch.'s driven): 70 Vrms / 100 V peak | 700 W |
Brand
Lab Gruppen
Founded and based in Sweden over 30 years ago, Lab Gruppen has become one of the most respected professional-grade power amplifier manufacturers in the world. With its unique switch mode and other patented technologies, Lab Gruppen provides advanced power amplifiers and powered loudspeaker management systems that are utterly reliable and sonically superior. Along with its primary focus and heritage in touring and performance audio, Lab Gruppen has more recently forged a reputation in the world of installed sound – applying tour-honed design philosophies to dedicated installation platforms of peerless pedigree. All Lab Gruppen products are designed and engineered in Kungsbacka, Sweden – rigorously tested and quality assured with an industry-renown reputation for reliability and longevity. From the largest performance tours such as U2's 360 world tour to the most prestigious permanent installations, Lab Gruppen enjoys a truly global customer base. Every Lab Gruppen product has been designed with one clear philosophy in mind: to offer our customer the best possible solution for a given application; sounding better, offering greater value and providing unrivalled peace of mind. All Lab Gruppen amplifiers share a common sonic signature, renowned for pristine audio quality across the range, a product of a pure and focused approach to amplifier design. From the flagship PLM 20000Q – the most advanced and powerful amplification and loudspeaker processing platform on the planet – to the Energy Star approved E Series  range of contractor-friendly installation amplifiers, Lab Gruppen is a by-word for 'best in class'.
GTR Direct is a proud dealer for Lab Gruppen Canada