Lab Gruppen CRC-VUL-BK Volume Control
December 1, 2021

Lab Gruppen D10:4L Amplifier
December 2, 2021
Lab Gruppen CRC-VUL-WH Volume Control
Lab Gruppen Wall Mount White – controlling volume levels in the variety of spaces that often exist within a commercial sound system requires careful preparation, especially for remote areas found in bars & restaurants, shopping malls, hotels, corporate offices etc.
$80.00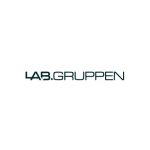 Features of the Lab Gruppen Wall Mount White Volume Control
Wall plate remote volume control accessory for standard format single-gang wall enclosures
Compatible with CA, CM, CMA and CPA Series
Single volume control knob with available Illumination
RJ-45 connector for use with any CAT5 or CAT6 cables
Generous labeling space provided
White faceplate and discreet styling matches any decor
10-Year Warranty Program*
Designed and engineered in Sweden
Brand
Lab Gruppen
Founded and based in Sweden over 30 years ago, Lab Gruppen has become one of the most respected professional-grade power amplifier manufacturers in the world. With its unique switch mode and other patented technologies, Lab Gruppen provides advanced power amplifiers and powered loudspeaker management systems that are utterly reliable and sonically superior. Along with its primary focus and heritage in touring and performance audio, Lab Gruppen has more recently forged a reputation in the world of installed sound – applying tour-honed design philosophies to dedicated installation platforms of peerless pedigree. All Lab Gruppen products are designed and engineered in Kungsbacka, Sweden – rigorously tested and quality assured with an industry-renown reputation for reliability and longevity. From the largest performance tours such as U2's 360 world tour to the most prestigious permanent installations, Lab Gruppen enjoys a truly global customer base. Every Lab Gruppen product has been designed with one clear philosophy in mind: to offer our customer the best possible solution for a given application; sounding better, offering greater value and providing unrivalled peace of mind. All Lab Gruppen amplifiers share a common sonic signature, renowned for pristine audio quality across the range, a product of a pure and focused approach to amplifier design. From the flagship PLM 20000Q – the most advanced and powerful amplification and loudspeaker processing platform on the planet – to the Energy Star approved E Series  range of contractor-friendly installation amplifiers, Lab Gruppen is a by-word for 'best in class'.
GTR Direct is a proud dealer for Lab Gruppen Canada