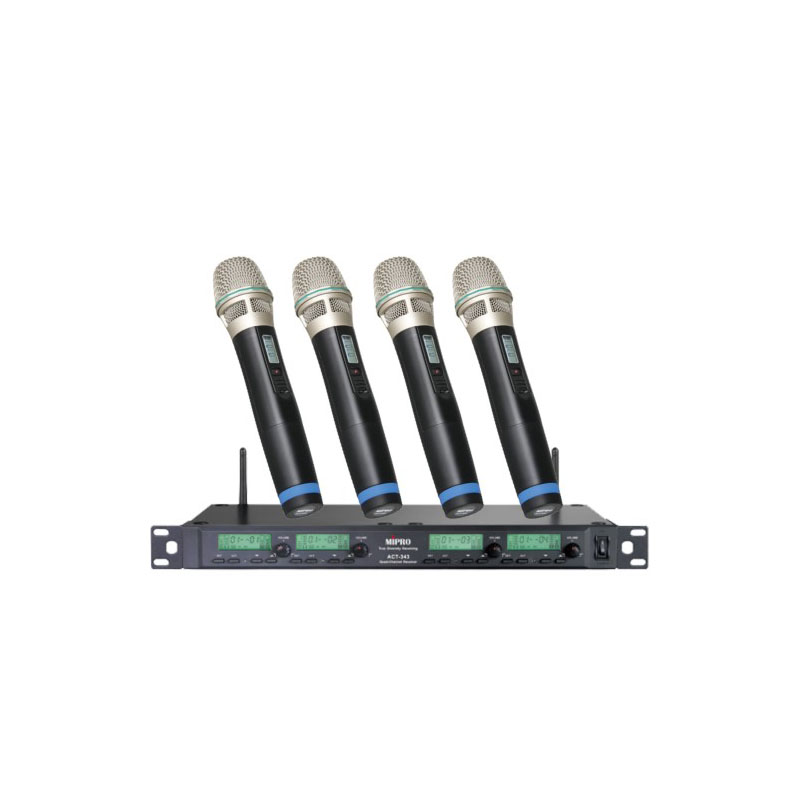 Mipro Dual-channel Diversity Receiver with 4 Handheld Transmitters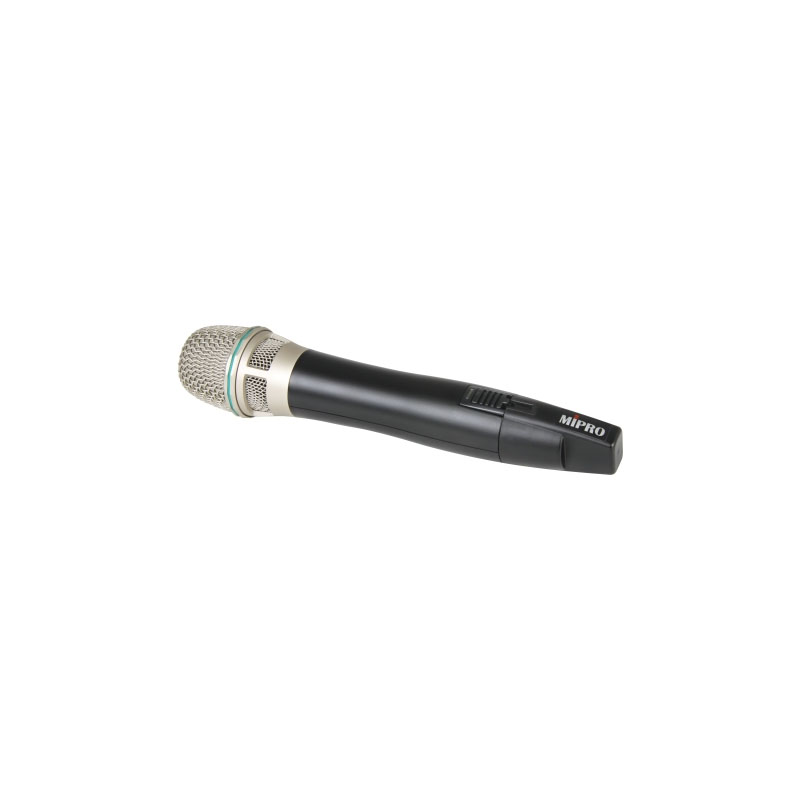 Mipro ACT-32HC Handheld Transmitter Mic
Mipro 32H Condenser Handheld Transmitter Microphone
Mipro 32H Condenser Handheld Transmitter Microphone – aesthetically designed rugged plastic housing features the most comfortable handheld size and presents MIPRO's unique style.
$252.99
Features of the Mipro 32H Condenser Handheld Transmitter Microphone:
The unique metal grille of the microphone capsule module can be divided into the upper grille and the lower grille. The upper grille can be detached for cleaning; the lower grille is connected with the housing by an internal thread. The robust metal grille protects the capsule against impact, rolling and pop noise, ensuring clarity of sound.
An LCD on the housing displays the working channel and battery status.
Powered by two AA alkaline batteries.
Pair with MIPRO's capsules module featuring high dynamic range for loud singing without distortion.
Patented capsule suspension design virtually eliminates vibration and handling noise.
A color-coded channel identification ring is put on the end of the housing which has a built-in high-efficiency antenna.
Specifications:
Mic Capsule Modules Interchangeable condenser or dynamic
Display Green backlit LCD
Frequency Range UHF 480~934 MHz (country dependent)
Bandwidth 24 MHz
RF Power Output 10~30 mW (country dependent)
Spurious Emission < 4 nW
Gain Setting 0 dB = microphone capsule sensitivity
Battery Two AA alkaline
Dimensions 51 × 234 mm (Ø×L)
Weight Approx. 250 g
Note Refer to the actual product in the event of product discrepancy.
Brand
Mipro
Mipro is a leading brand in the professional audio industry, providing high-quality and reliable wireless microphone systems, portable PA systems, and audio solutions for various applications. With over 20 years of experience, Mipro has established itself as a trusted name in the market, offering advanced audio technology and exceptional sound quality.
Their products range from compact and portable wireless PA systems to advanced wireless microphone systems and audio solutions for conferences, concerts, and events. Mipro's team of experts works closely with their clients to provide customized solutions that meet their specific needs and budget, ensuring a seamless and successful audio experience.
Related products
Features of the Mipro ACT-312/ACT-30H*2 Dual-Chann

$

1,026.99

Features of the Mipro ACT-24TC Rechargeable Bodypa

$

238.99

Features of the Mipro ACT-2402 1/2U Dual-Channel D

$

1,032.99