Mipro ACT-32T Miniature Bodypack Transmitter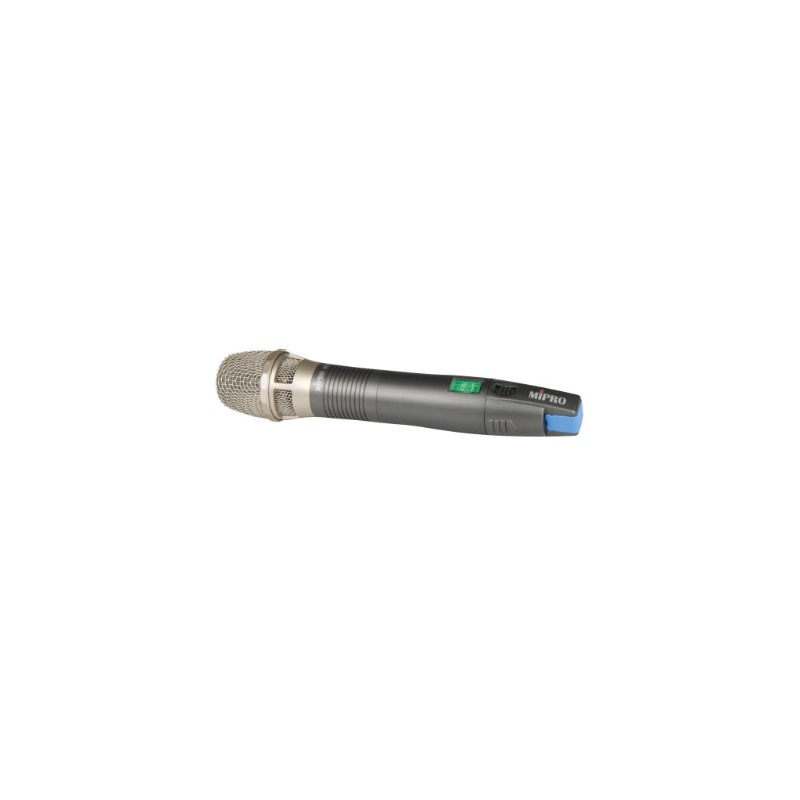 Mipro ACT-70H Dynamic Handheld Transmitter Microphone
Mipro ACT-32TC Rechargeable Miniature Bodypack Transmitter
Mipro ACT-32TC Rechargeable Miniature Bodypack Transmitter – ultra slim bodypack transmitter. On-the-top features include mute button, mini-XLR connector and antenna.
$217.99
Features of the Mipro ACT-32TC Rechargeable Miniature Bodypack Transmitter:
Backlit LCD displays all operational parameter information.
World's first ACT™ function provides precise and rapid frequency sync to the receiver.
Innovatively designed battery cover allows easy access to operate buttons and prevents accidental operation.
Mute button with remote-control jack for easy activation of mute function.
Selectable impedance for microphone or guitar / line inputs. Five selectable gain settings with Auto Limiter to prevent distortion.
Mini-XLR input with secure screw lock connector.
Adjustable belt clip allows wearing transmitter in up or down position.
Specifications:
Housing Black rugged plastic
Display Backlit LCD displays all operational parameter information.
Frequency Range UHF 480 ~ 934 MHz (country dependent)
Bandwidth 24 MHz
RF Output Power 10 mW / 50 mW switchable (country dependent)
Deviation < ± 40 kHz
Spurious Emissions < -55 dBc
Gain 0 dBV
Dimensions (W×H×D) 63 × 70 × 25 mm / 2.5 × 2.8 × 1 "
Net Weight Approx. 76 g / 2.7 oz
Battery 1 × ICR 18500 lithium-ion battery
Operating Time Min. 13 hours
Charger MP-80 / MP-8
Note Refer to actual product in the event of product discrepancy.
Frequency range and maximum deviation comply with the regulations of different countries.
Brand
Mipro
Mipro is a leading brand in the professional audio industry, providing high-quality and reliable wireless microphone systems, portable PA systems, and audio solutions for various applications. With over 20 years of experience, Mipro has established itself as a trusted name in the market, offering advanced audio technology and exceptional sound quality.
Their products range from compact and portable wireless PA systems to advanced wireless microphone systems and audio solutions for conferences, concerts, and events. Mipro's team of experts works closely with their clients to provide customized solutions that meet their specific needs and budget, ensuring a seamless and successful audio experience.
Related products
Specifications: Chassis EIA Standard 19 " 1U metal

$

1,082.99

Features of the Mipro ACT-2401/ACT-24TC Single Cha

$

617.99

Features of the Mipro Act-311B Single-Channel Dive

$

271.99