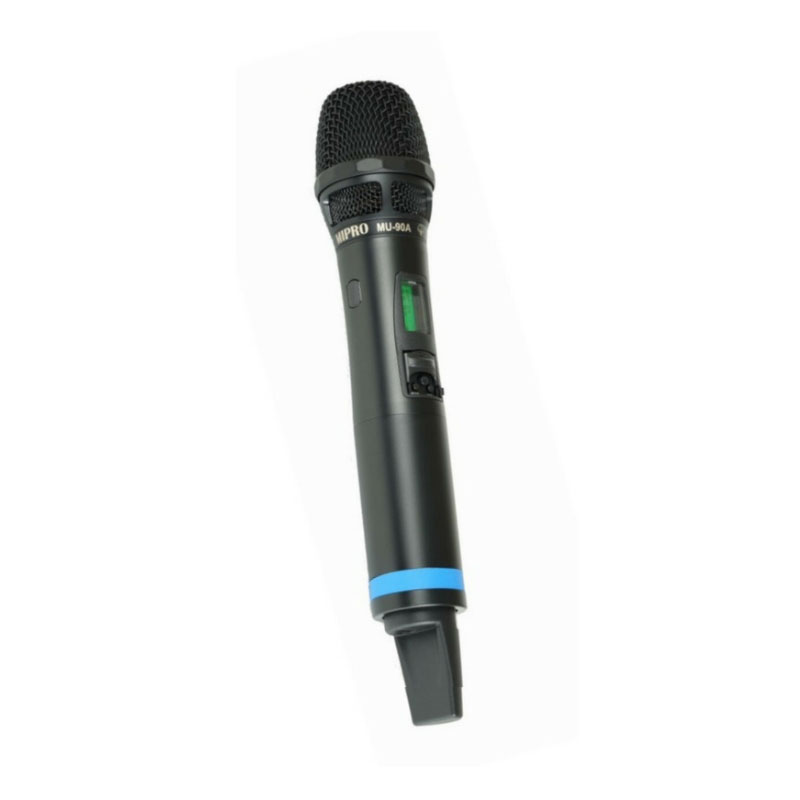 Mipro ACT-700H Handheld Transmitter Microphone
Mipro ACT-71 Wideband Single-Channel True Diversity Receiver
Mipro ACT-700T Miniature Bodypack Transmitter
The Mipro ACT-700T Miniature Bodypack Transmitter is enclosed in a rugged magnesium alloy housing. The redesigned patented battery compartment accommodates two alkaline batteries or one rechargeable 18500 lithium battery, a USB Type-C charging port with included cable provides for safe and intelligent charging.
$541.99
Features of the Mipro ACT-700T Miniature Bodypack Transmitter:
MU55LX Lavaliere included
Magnesium alloy housing
Multifunction backlit LCD
AF metering
13 hours ‐ 1 ICR 18500 rechargeable battery or 2 AA alkaline batteries
USB Type‐C charging port
Direct and remote mute control
Selectable input impedance
Selectable RF output
Selectable mute functionality
Menu lockout feature
Specifications:
Frequency Bands 5UA: 482~554 MHz5NU: 554~604 MHz
RF Power Output 10mW/50mW (switchable)
Deviation Range <± 40 kHz
Spurious Emission <4 mW
Oscillation Mode PLL Synthesized
Frequency Stability ≦±0.005% (-10~+60℃)
Modulation Type Analog
Max Audio Input 0 dBV
Battery 1 ICR 18500 rechargeable lithium battery OR 2 AA alkaline batteries
Battery Life 13 hours
Dimensions 63(W)×82(H)×22(D)mm / 2.5(W)×3.2(H)×0.9(D)"
Weight Approx. 87g / 3oz, excluding batteries
Brand
Mipro
Mipro is a leading brand in the professional audio industry, providing high-quality and reliable wireless microphone systems, portable PA systems, and audio solutions for various applications. With over 20 years of experience, Mipro has established itself as a trusted name in the market, offering advanced audio technology and exceptional sound quality.
Their products range from compact and portable wireless PA systems to advanced wireless microphone systems and audio solutions for conferences, concerts, and events. Mipro's team of experts works closely with their clients to provide customized solutions that meet their specific needs and budget, ensuring a seamless and successful audio experience.
Related products
Features of the Mipro ACT-312/ACT-30H*2 Dual-Chann

$

1,026.99

Features of the Mipro ACT-2402 1/2U Dual-Channel D

$

541.99

Specifications: Chassis: EIA Standard 19" 1U Displ

$

1,118.99