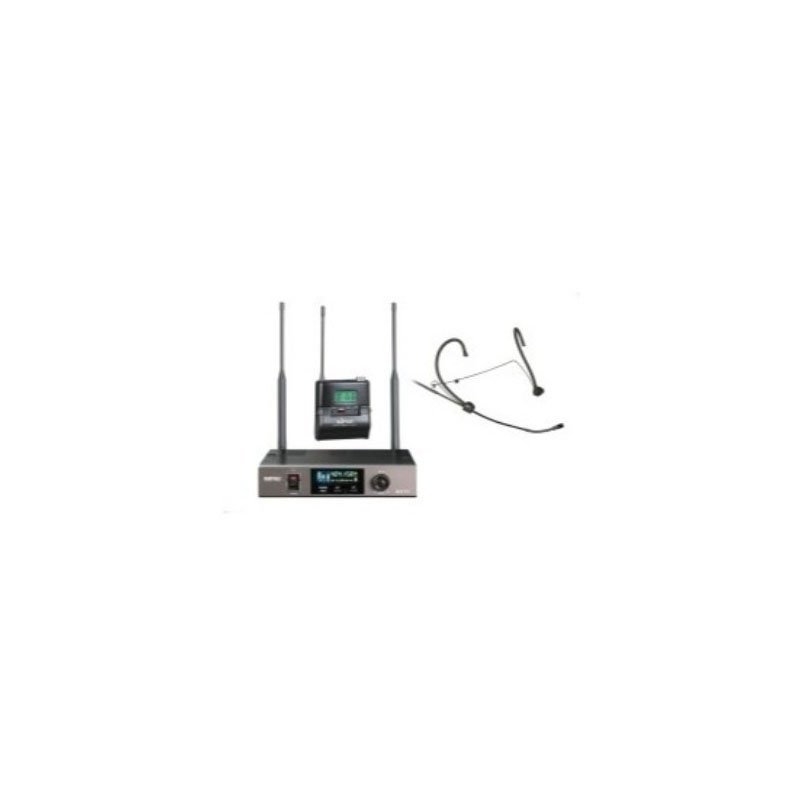 Mipro ACT-71 /ACT-70T Single-Channel Receiver with One Bodypack Transmitter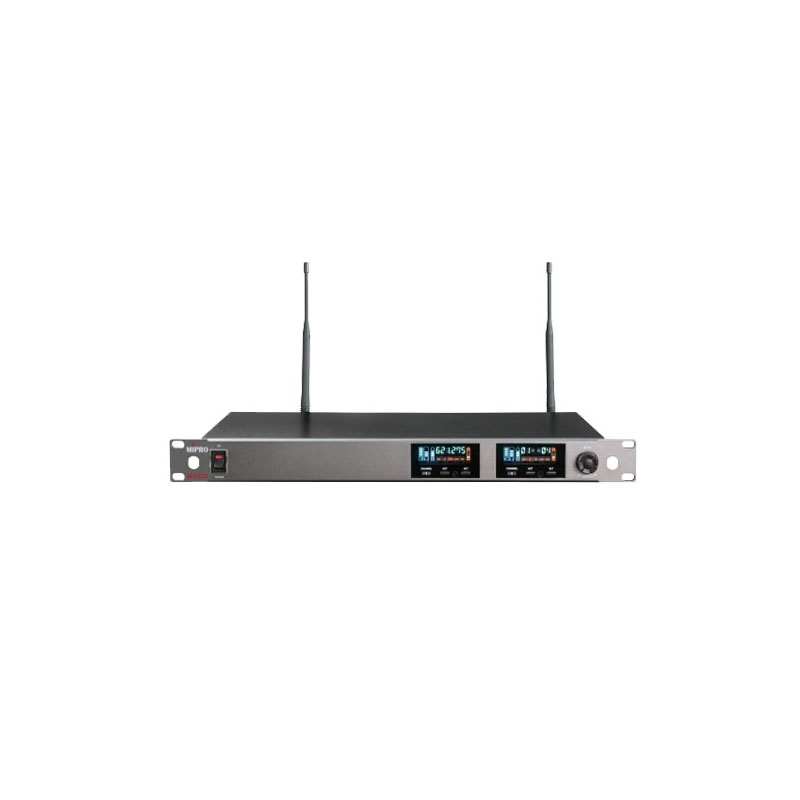 Mipro ACT-727 Dual-Channel True Diversity Receiver
Mipro ACT-72 DANTE Dual-Channel True Diversity Receiver
The Mipro ACT-72 DANTE Dual-Channel True Diversity Receiver is ideal for live stage, broadcast, concert, and similar large venue applications. It features cutting-edge technology and design and its RF stability is highly appreciated by audio experts.
$1,383.99
Features of the Mipro ACT-72 DANTE Dual-Channel True Diversity Receiver:
Dante enabled interface.
True diversity receiving for best reception quality. Dual "PiloTone & NoiseLock" circuits minimize interference
400 preset channels in compatible groups plus a user-defined group that saves up to 16 frequencies
Advanced RF and IF circuitry to improve anti-interference characteristics and increase the number of compatible channels
EIA standard rack-mountable receiver with metal chassis for excellent heat dissipation and RF shielding
Auto Scan function allows quick search for an interference-free working channel. World's first ACT™ function provides precise and rapid frequency sync to the transmitters
Industry's only RF interference warning indicator for proper adjustments of the SQ level to avoid interference
Receiver provides bias voltage for MIPRO antenna systems to enhance reception range and signal stability
Specifications:
Dante Interface Yes
Frequency Range UHF (country dependent)
Bandwidth 72 MHz
Sensitivity 6 dBμV at S/N > 80 dB
S/N Ratio > 108 dB (A)
T.H.D. < 0.5% @ 1 kHz
Frequency Response 50 Hz ~ 18 kHz, with high pass filter
Audio Output Single channel output or mixed output. 3-level switchable.
Output Connector Balanced XLR
Operation All controls are intuitive and easily set up via a single rotary knob.
Indicator RF interference warning indicator for proper adjustments of the SQ level to avoid interference.
Squelch "Pilotone & Noiselock" dual-squelch circuit
PC Interface USB or RS-232 Interface. Proprietary MIPRO ACT-BUS for real-time network remote-controlling and monitoring of 64 systems.
Antenna Detachable. 50Ω TNC female connector provides bias for the MIPRO antenna systems.
Monitoring Connector Yes, with volume control
Power Supply External DC Input. Optional built-in AC switching power.
Dimensions (W × H × D) 482 × 44 × 265 mm / 19 × 1.7 × 10 "
Net Weight Approx. 3.0 kg / 6.6 lbs
Note Refer to actual product in the event of product discrepancy. Frequency range and maximum deviation comply with the regulations of different countries.
Brand
Mipro
Mipro is a leading brand in the professional audio industry, providing high-quality and reliable wireless microphone systems, portable PA systems, and audio solutions for various applications. With over 20 years of experience, Mipro has established itself as a trusted name in the market, offering advanced audio technology and exceptional sound quality.
Their products range from compact and portable wireless PA systems to advanced wireless microphone systems and audio solutions for conferences, concerts, and events. Mipro's team of experts works closely with their clients to provide customized solutions that meet their specific needs and budget, ensuring a seamless and successful audio experience.
Related products
Features of the Mipro ACT-2402 1/2U Dual-Channel D

$

1,032.99

Features of the Mipro ACT-323 Full-rack Dual-chann

$

559.99

Specifications: Receiver Chassis: EIA Standard 19

$

519.99