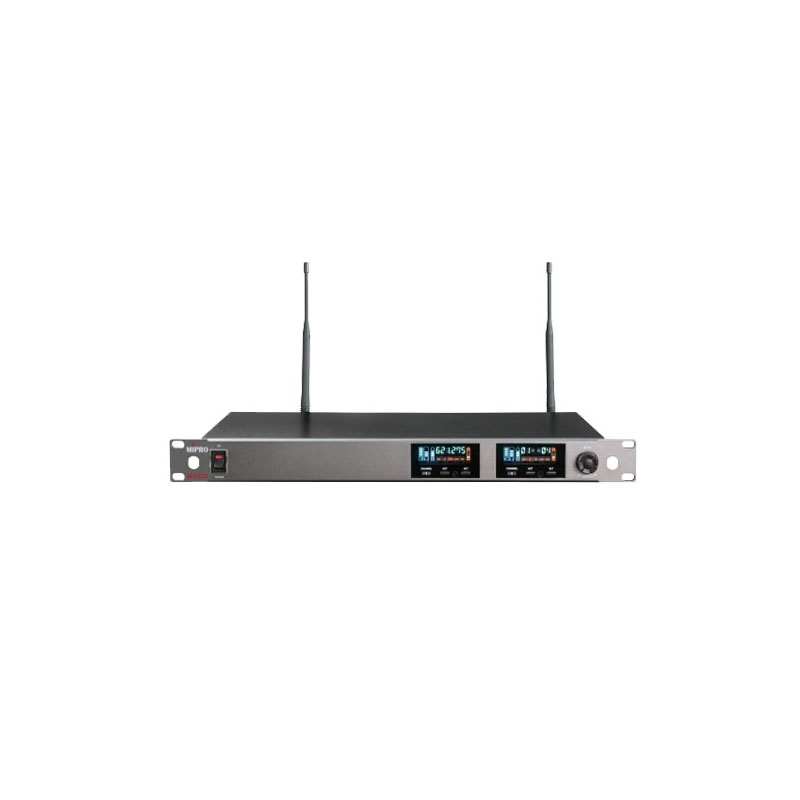 Mipro ACT-727 Dual-Channel True Diversity Receiver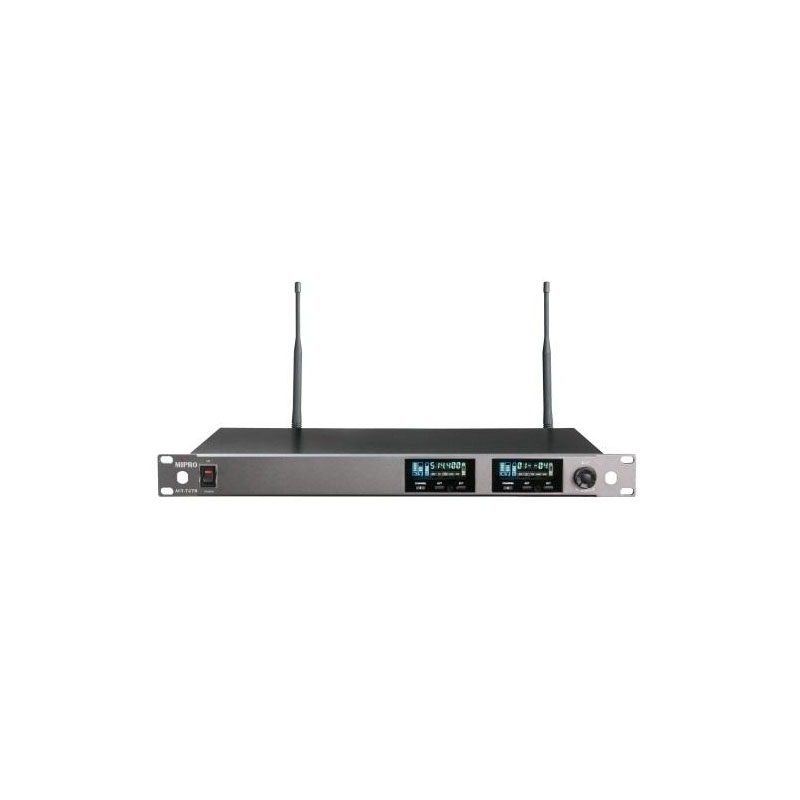 Mipro ACT-727B Narrowband Dual-Channel True Diversity Receiver
Mipro ACT-727 DANTE Dual-Channel Wideband Receiver
The Mipro ACT-727 DANTE Dual-Channel Wideband Receiver designed with MIPRO's most reliable 72 MHz wideband high dynamic RF receiving circuit and Advanced true diversity receiving circuit ensures long-distance and stable reception without signal dropout.
$1,383.99
Features of the Mipro ACT-727 DANTE Dual-Channel Wideband Receiver:
Wide 56 & 72 MHz bandwidth Up to 48 interference-free channel operation per band.
192 selectable frequencies in 6 preset groups per band. Select and save 16 user defined presets from up to 2,881 frequencies in User Definable Group 7.
Dual channel receiver.
EIA Standard 19″ ½ and 1 RU metal housings improve heat dissipation and shielding from spurious interference.
PLL synthesized RF Technology with low spurious emissions and increased RF stability.
Fourth generation RF circuitry features improved anti-interference characteristics and increased interference-free channel operation.
New VFD (vacuum fluorescent display).
Front panel confidence monitoring
MIPRO's patented, and now industry standard, "AutoScan" and "ACT" (Automatic Channel Targeting) channel set-up technology.
Enhanced RF saturated dynamic range decreases interference and THD.
Specifications:
Audio Template
Wireless Yes
General Attributes
Product Weight 5.5 LBS
Shipping Weight 6.3 LBS
Product Height 1.73 IN
Product Length 9.05 IN
Product Width 16.53 IN
Shipping Height 1.98 IN
Shipping Length 10.4 IN
Shipping Width 19 IN
Brand
Mipro
Mipro is a leading brand in the professional audio industry, providing high-quality and reliable wireless microphone systems, portable PA systems, and audio solutions for various applications. With over 20 years of experience, Mipro has established itself as a trusted name in the market, offering advanced audio technology and exceptional sound quality.
Their products range from compact and portable wireless PA systems to advanced wireless microphone systems and audio solutions for conferences, concerts, and events. Mipro's team of experts works closely with their clients to provide customized solutions that meet their specific needs and budget, ensuring a seamless and successful audio experience.
Related products
Features of the Mipro ACT-32HC Rechargeable Handhe

$

235.99

Specifications: Frequency Range 2.4 ~ 2.4835 GHz C

$

245.99

Features of the Mipro Act-311B Single-Channel Dive

$

271.99