Odyssey FZCDJ3000BL Black CD Player Case Pioneer CDJ-3000
February 28, 2022
Odyssey FZDDJ1000 DJ Controller Case for Pioneer DDJ-1000
February 28, 2022
Features of the Odyssey FZCDJBL Black Label CD Player Case:
• All Black Anodized and Powder Coated Hardware
• Heavy-Duty Steel Ball Corners
• Removable Front Access V-Cut™ Panel
• Rear Cable Access Porthole
• Player Ventilation Pit
• Recessed Latches and Spring-Loaded Handle
• Player Width Adjustment Foam Strips Included
Flight Zone® Series Large Format CD/Digital Media Player Cases Hold The Following Players:
American Audio Flex 100 MP3
American Audio Radius 1000
American Audio Radius 2000
American Audio Radius 3000
Denon DN-S3500
Denon DN-S3000
Denon DN-S3700
Denon DN-S5000
Denon DN-S5500
Denon DN-HS5500
Denon SC2900
Denon SC3900
Denon SC5000 PRIME
Denon SC5000M PRIME
Gemini CDJ-600
Gemini CDJ-700
Gemini CDJ-202
Gemini CDJ-203
Gemini CDJ-210
Gemini MDJ-1000
Numark NDX800
Numark NDX900
Numark V7
Pioneer CDJ-1000
Pioneer CDJ-1000MK2
Pioneer CDJ-1000MK3
Pioneer CDJ-2000
Pioneer CDJ-2000NXS
Pioneer CDJ-2000NXS2
Pioneer CDJ-800
Pioneer CDJ-800MK2
Pioneer CDJ-850
Pioneer CDJ-900
Pioneer CDJ-900NXS
Pioneer XDJ-1000
Pioneer XDJ-1000MK2
Reloop RMP-1 SCRATCH MK2
Reloop RMP-2.5 ALPHA
Reloop RMP-3 ALPHA
Stanton C.303
Stanton C.313
Stanton C.314
Stanton C.324
Technics SL-DZ1200
Specifications

Approx. Exterior Dimensions: 15.5″ W x 20.5″ D x 8.75″ H
Approx. Interior Dimensions: 12.75″ W x 15.25″ D x 3(bottom)" H
Approx. Weight: 18 lbs
Case Constructs:
All Black Anodized and Powder Coated Hardware
Case Features:
Cable Port Hole
Removable Panel

Brand
Odyssey
Odyssey Innovative Designs® is an industry-leading manufacturer of professional mobile accessories for the DJ, musical instruments, and pro audio markets.
GTR Direct is a proud dealer for Odyssey Canada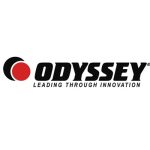 | | |
| --- | --- |
| Weight | 21 lbs |
| Dimensions | 17 × 22 × 10 in |