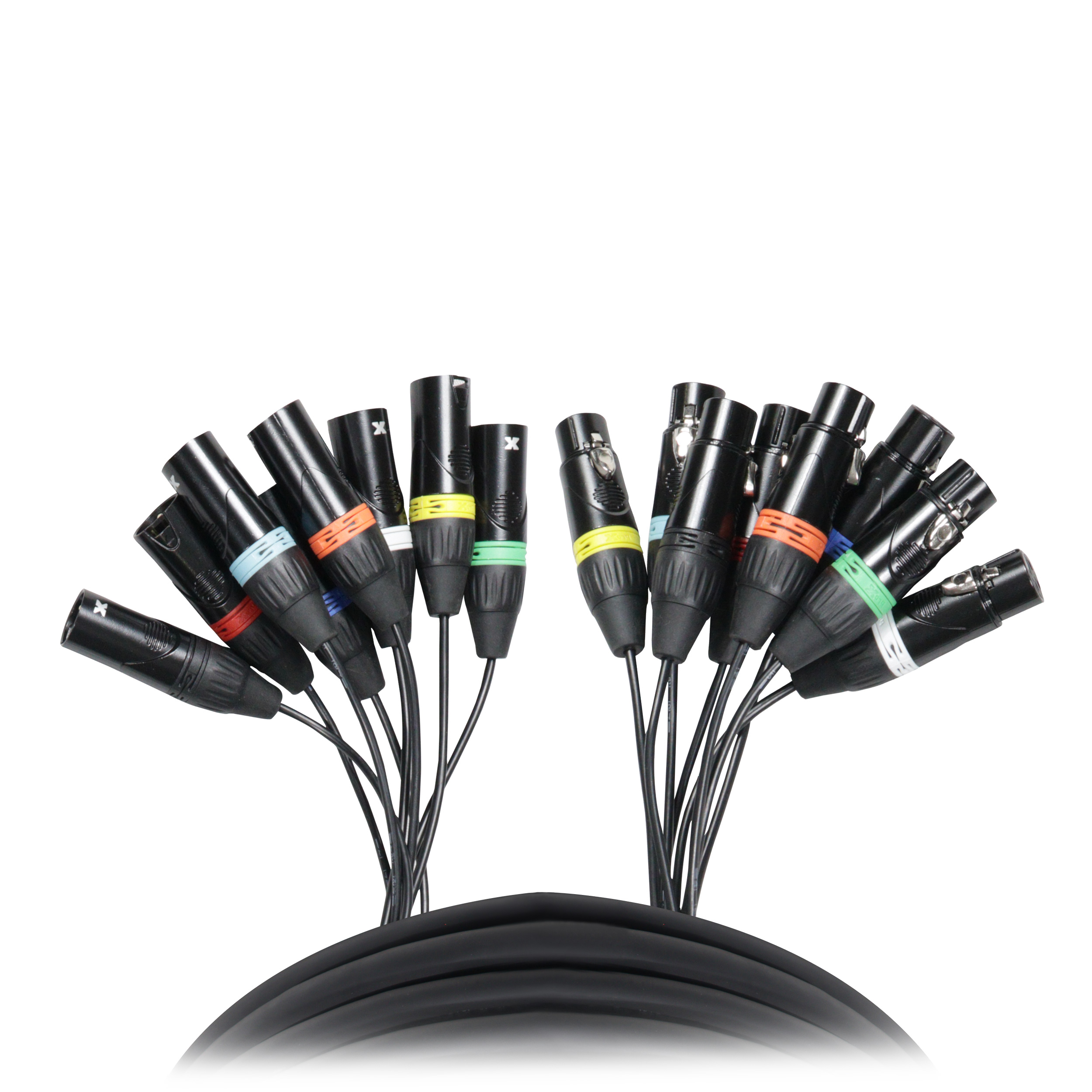 8-Channel XLR3F to XLR3M Balanced Snake 25ft Cable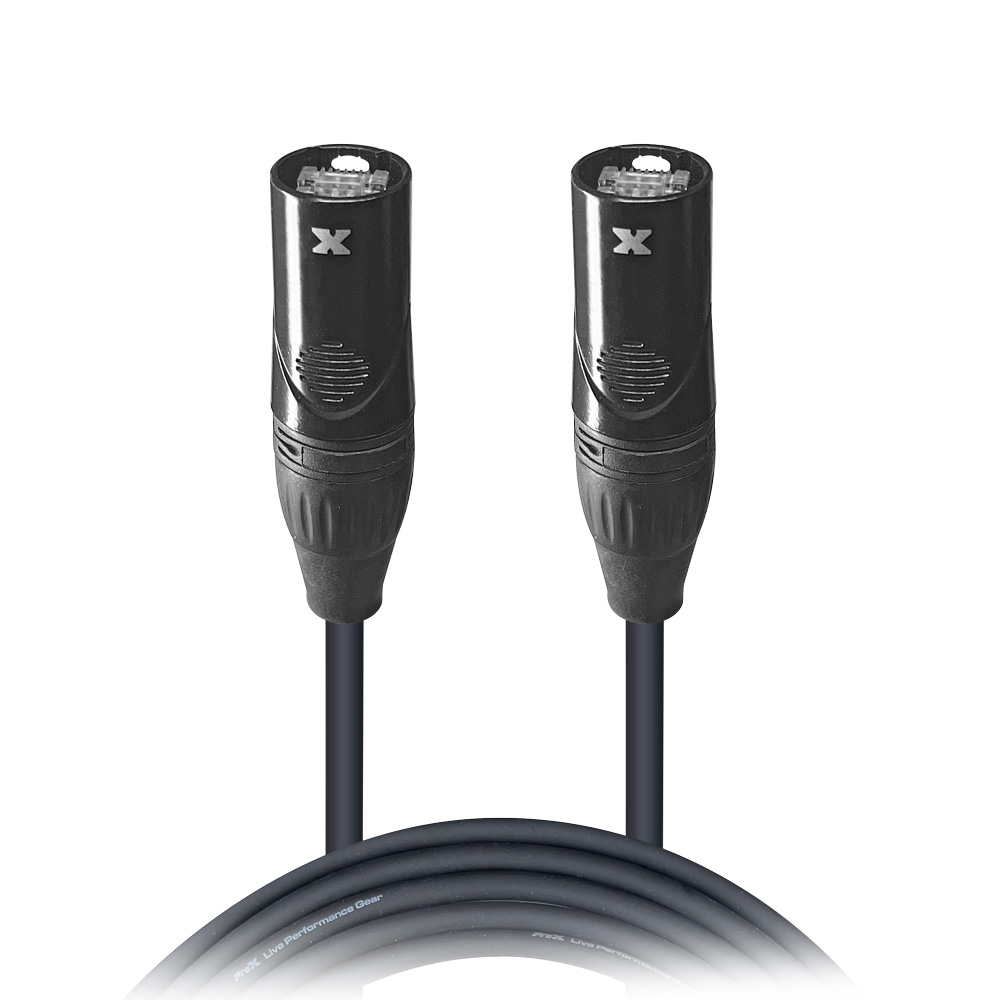 ProX 3 Ft STP Cat 6 Cable W-RJ45 for Network and Snake Box Connections
ProX 2 Ft STP Cat 6 Cable W-RJ45 for Network and Snake Box Connections
ProX XC-CAT6-02 2 Ft STP Cat 6 Cable W-RJ45 for Network and Snake Box Connections
$12.00
ProX XC-CAT6-02 is a Shielded Twisted Pair (STP) Category 6  cable for touring sound and permanent installations, Audio/Video stage technology, and DMX systems, Digital Snake For Stagebox or Data Link Cable. 
ProX cables are built with uncompromised quality with excellent performance at each connection – Instrument cables, Speaker cables, RCA cables, DMX cables, Power cables and more. Our cables are made for professionals, by professionals.  
Category 6 Cable, commonly referred to as Cat 6, is a standardized twisted pair cable for Ethernet and other network physical layers that is backward compatible with the Category 5/5e and Category 3 cable standards.
Compared with Cat 5 and Cat 5e, Cat 6 features more stringent specifications for crosstalk and system noise. The cable standard also specifies a performance of up to 250 MHz compared to 100 MHz for Cat 5 and Cat 5e.[1]
Category 6 cable has a maximum length of 180 feet (55 meters) when used for 10GBASE-T.
Save time and money making custom Ethernet cables by using fixed-length STP Cat6 Ethernet Network Cables from ProX.  Also available in 3 ft., 5 ft., 10ft., 25 ft., 50 ft., 75 ft., 100 ft., 150 ft., 200 ft., & 300 ft.  CAT6 shielded ethernet / Crossover Cable With ProX RJ45 Male Cable Connector
We know that cables are not just cables, they are what protects your sound, signals, and data from being altered.  Uncompromised signal power, frequency handling, and data reproduction are what we are passionate about.
---
---
RJ45 Female Cat 3, 5 & 6 Devices & Connections
---
Brand
ProX Live Performance Gear
ProX Live Performance Gear makes products that are designed for professionals, by professionals. Our motto is simple; "Quality, without compromise". We believe the highest quality of components met with cutting edge design allows us to achieve our goals at a competitive price point. In 1984 ProX Started by manufacturing flight cases for broadcasting production and touring companies. Now specializing in manufacturing specific DJ controller cases for brands like Pioneer, Yamaha and DiGiCo as well as products like lighting cases, stands, cables, and bags.
All cases use CNC technology, during the manufacturing process, to assure that cases are consistently built with strict specifications and tolerances that are required for the high-quality standards that ProX cases have been known for. ProX Listens to customer feedback and consistently create outstanding solutions for all your needs. The Flip-Ready cases are manufactured in Poland and are handcrafted for quality control and individually tesfad for smooth operation. The Flip-Ready design allows for easy, one person, instead of four, movement from the transport position to operational position with virtually no effort.
GTR Direct is a proud dealer for ProX Canada
Related products
ProX XC-SE8FF-02 Professional SE8FDP Military/Tac

$

58.00

ProX XC-CAT6-10 is a Shielded Twisted Pair (STP)

$

24.00

ProX XC-CAT6-05 is a Shielded Twisted Pair (STP)

$

17.00