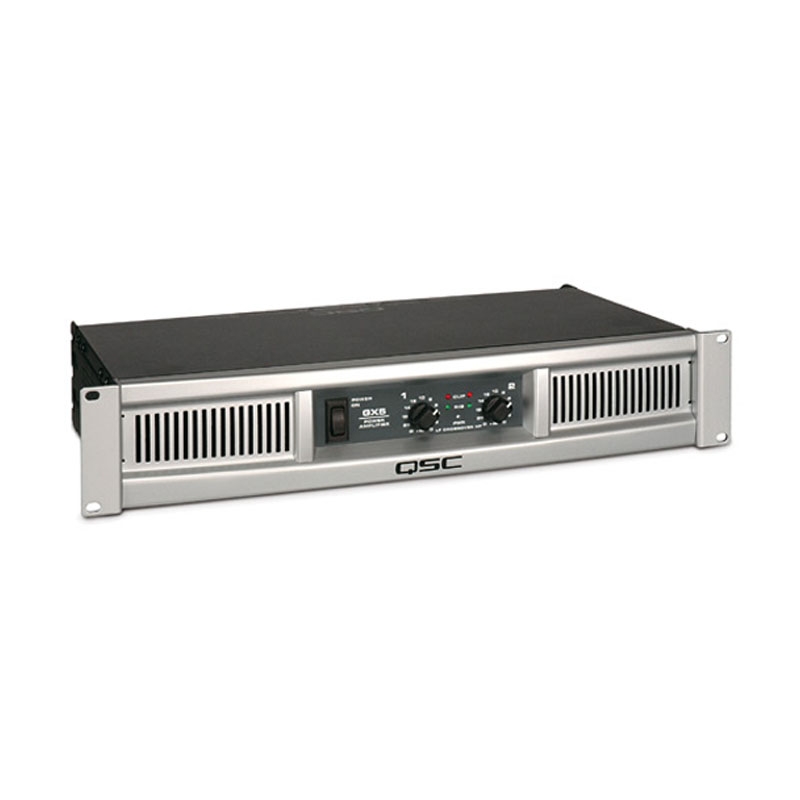 QSC GX5 Power Amplifier (500 Watts)
QSC RMX850a Power Amplifier
QSC GX7 Power Amplifier (725W)
QSC GX7 Power Amplifier is ideal for professional entertainers who require maximum performance and portability on a limited budget. GX amplifiers deliver just the right amount of power to the most popular speakers used by entertainers.
$1,099.00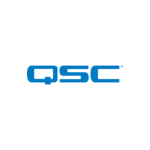 Features of the QSC GX7 Power Amplifier (725W):
Power levels matched to the most popular speakers used by entertainers
Optimized for maximum real-world headroom into 4 ohm and 8 ohm speaker systems
Inputs: XLR, 1/4″ TRS and phono input connectors for compatibility with any source
Outputs: Speakon® combo accepts, 1/4″ (TS) plugs or Speakon 2-pole and 4-pole plugs (connects 2 poles only). Binding posts support all other speaker wiring systems
Minimum depth chassis (10.1″/257 mm) fits in compact, inexpensive effects racks
Lightweight – GX3 and GX5 less than 26 lbs (12.5 kg). GX7 only 15.5 lbs (7 kg)*
Detented gain controls for precise setting and matching of sensitivity
GuardRail™ automatically protects the amplifier and loudspeakers from damage due to temperature rise or overdrive without shutting down the show
Front panel LEDs monitor Power, Signal and Clipping
Subwoofer/Satellite crossover built-in
Specifications:
QSC GX & GXDSeries Power Handling
Both channels driven
Single channel driven
8Ω
4Ω
8Ω
4Ω
300w
425w
350w
500w
500w
700w
600w
850w
725w
1000w
800w
1250w
600w
800w
1500w
2250w
Brand
QSC Audio
QSC Audio is an American company that specializes in the design, development, and manufacturing of audio products and systems. The company was founded in 1968 and is based in Costa Mesa, California. Offering a wide range of audio products, including amplifiers, loudspeakers, digital signal processors, mixers, and audio networking solutions. Their products are used in a variety of applications, including live sound, commercial audio, and cinema sound.
In the early years they focused primarily on designing and manufacturing power amplifiers for professional audio applications. However, they soon expanded their product line to include other audio products such as speakers and mixers. Throughout the 1980s and 1990s, QSC Audio continued to innovate and develop new products, including some of the first digital signal processors (DSPs) for audio applications. They also developed a reputation for their commitment to quality and reliability, and their products became popular with sound engineers and musicians around the world.
Today, QSC Audio is recognized as one of the leading companies in the audio industry, with a wide range of products and solutions for various applications. They continue to innovate and develop new technologies, and their products are used by professionals and enthusiasts around the world in various industries, including live sound, cinema, commercial audio, and more.
GTR Direct is a proud dealer for QSC audio Canada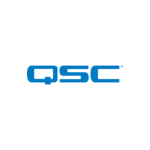 Related products
Rated 5.00 out of 5

Features of the QSC E115 15in 500W Passive Speaker

$

1,429.00

Rated 5.00 out of 5

$

99.00

Rated 5.00 out of 5

$

261.00