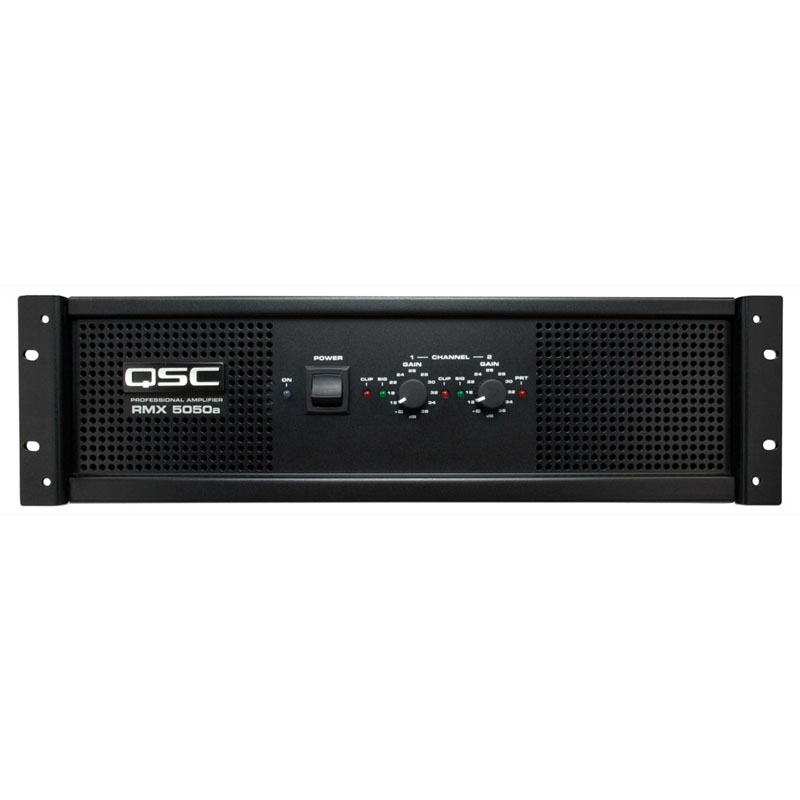 QSC RMX5050a Power Amplifier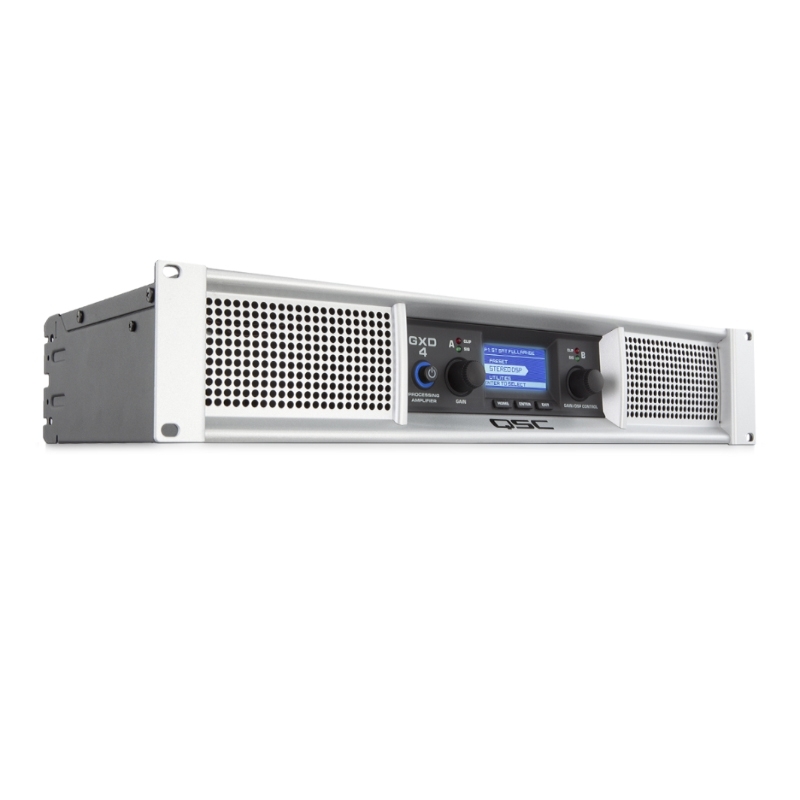 QSC GXD4 Power Amplifier with DSP (1600w)
QSC PL380 1500W 2-Channel Amplifier
QSC PL380 1500W 2-Channel Amplifier – capable of providing up to 5,000W continuous and 8,000W peak with 70V / 100V direct drive on the CXD4.3Q and CXD4.5Q.
$4,460.00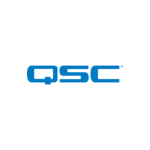 Features of the QSC PL380 1500W 2-Channel Amplifier:
Power Light switch-mode power supply for highest efficiency and improved audio performance
Flow-through air path and solid aluminum heat sinks for maximum cooling
Data Port supports remote network control and monitoring via Q-SYS
Detented gain controls with 1-dB steps for precise calibration
Removable knobs with lock-out security plate to prevent unauthorized tampering
User defeatable clip limiters and selectable low-frequency filter per channel (3 Hz, 30 Hz, or 50 Hz)
Three selectable gain structures (26 dB, 32 dB, or 1.2 V)
Front and rear panel LEDs indicate status of switch settings at a glance
Parallel XLR/M and XLR/F connectors for simple loop-through connectivity
Neutrik Speakon® and "Touch-Proof" binding post outputs
Neutrik Powercon® power cable remains secure on the road
3 year warranty, plus optional 3 year extended service contract
Linear Class H output circuit offer double the typical efficiency of Class B, reducing AC current consumption and cooling requirements
Specifications:
| | | | |
| --- | --- | --- | --- |
| Model | 8Ω | 4Ω | 2Ω* |
| PL325 | 500 W | 850 W | 1250 W |
| PL340 | 800 W | 1250 W | 2000 W |
| PL380 | 1500 W | 2500 W | 4000 W |
Brand
QSC Audio
QSC Audio is an American company that specializes in the design, development, and manufacturing of audio products and systems. The company was founded in 1968 and is based in Costa Mesa, California. Offering a wide range of audio products, including amplifiers, loudspeakers, digital signal processors, mixers, and audio networking solutions. Their products are used in a variety of applications, including live sound, commercial audio, and cinema sound.
In the early years they focused primarily on designing and manufacturing power amplifiers for professional audio applications. However, they soon expanded their product line to include other audio products such as speakers and mixers. Throughout the 1980s and 1990s, QSC Audio continued to innovate and develop new products, including some of the first digital signal processors (DSPs) for audio applications. They also developed a reputation for their commitment to quality and reliability, and their products became popular with sound engineers and musicians around the world.
Today, QSC Audio is recognized as one of the leading companies in the audio industry, with a wide range of products and solutions for various applications. They continue to innovate and develop new technologies, and their products are used by professionals and enthusiasts around the world in various industries, including live sound, cinema, commercial audio, and more.
GTR Direct is a proud dealer for QSC audio Canada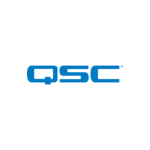 Related products
Rated 5.00 out of 5

$

152.00

Rated 5.00 out of 5

$

99.00

Rated 5.00 out of 5

Features of the QSC GX3 Power Amplifier (300 Watts

$

769.00