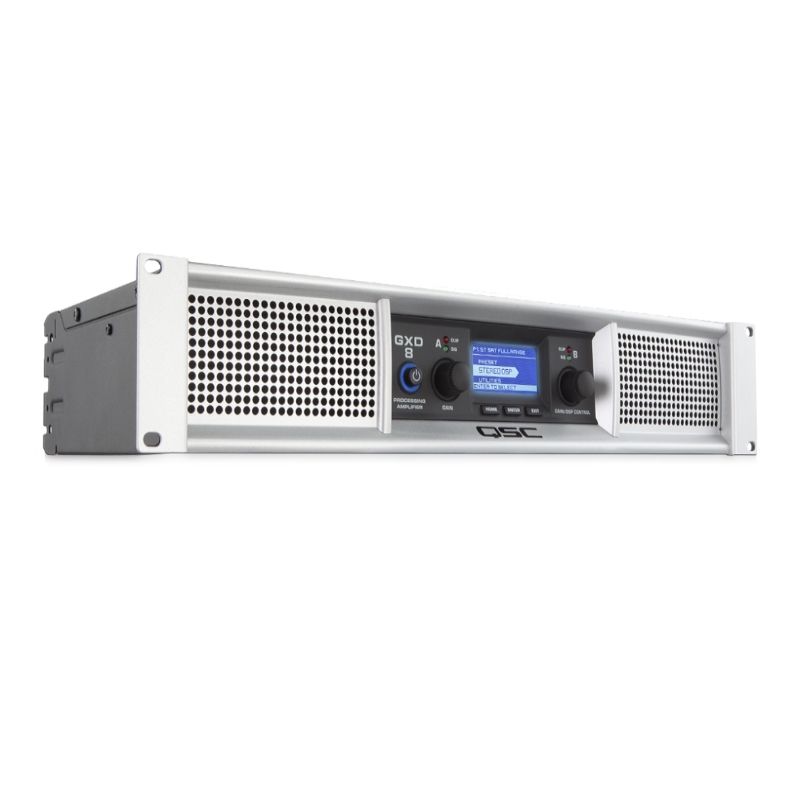 QSC GXD8 Power Amplifier with DSP (4500w)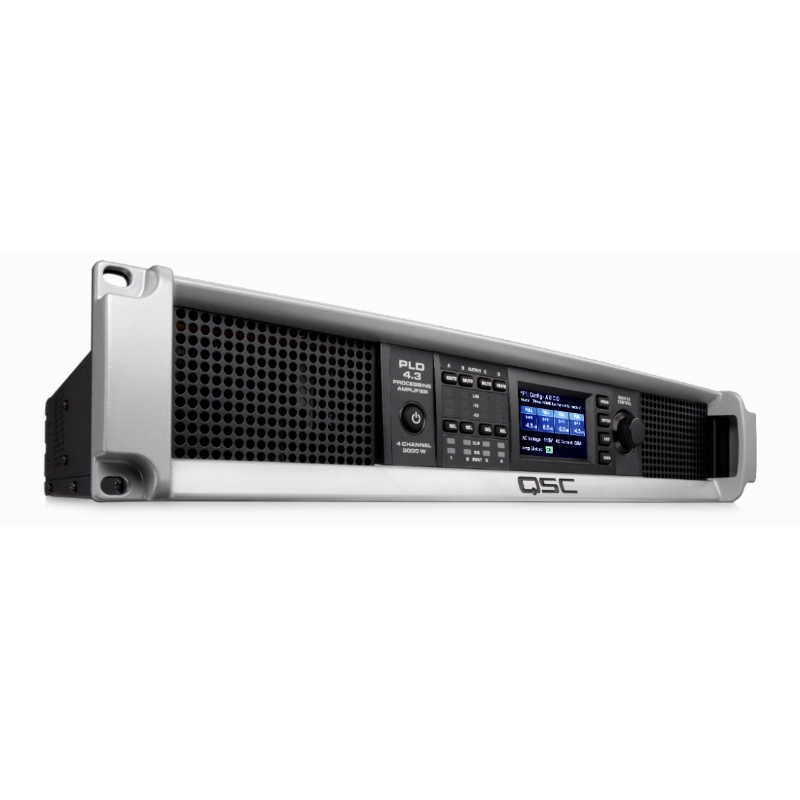 QSC PLD4.3 Processing Amplifier
QSC PLD4.2 Processing Amplifier
QSC PLD4.2 Processing Amplifier – with four flexible channels of up to 700 watts each, lightweight PowerLight universal power supply, DSP on-board for each channel, and all the right connectors, the PLD4.2 is ideal for production and live sound applications.
$1,890.00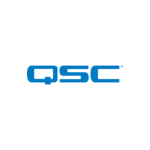 Features of the QSC PLD4.2 Processing Amplifier
Flexible Amplifier Summing Technology™ (FAST) drives most any loudspeaker system or configuration by distributing total amplifier power across one, two, three, or all four channels.
Four channels of full function onboard loudspeaker DSP with crossover and parametric EQ filters, limiting and alignment delay eliminate the need for outboard loudspeaker processors.
E Series Entertainment System DSP Tunings are now available for PLD processing amplifiers
Powerful Intrinsic Correction™ processing maximizes the sonic performance of QSC loudspeakers.
20 factory preset configurations that can be modified and stored in the 50 user presets.
PowerLight universal switch mode power supply with PFC for highest efficiency, improved audio performance, and low weight.
Four input XLR connectors and six NL4 output connectors.
Integrated front panel with channel Select and Mute buttons, input and output LED metering, 400×240 LCD, intuitive navigation buttons, LED power button and indicator, and cast aluminum handles.
Preset Wizard simplifies amplifier configuration, providing selection from a list of the top selling passive loudspeakers.
Specifications:
Typical Distortion: 0.01–0.06%
Maximum Distortion: 1.0%
Frequency response: 20 Hz–15 kHz ±0.2 dB / 20 Hz–20 kHz +0.2/-0.7 dB
Noise: Unweighted Output Unmuted -101 dB
Noise: Weighted Output Muted   -109 dB
Gain: 1.2V 34.0 dB
Damping factor: >150
Input impedance: >10 kΩ, balanced or unbalanced
Maximum rms input level 3.9V: 12.28 V (+24 dBu) / 1.2V: 3.88 V (+14 dBu)
Amplifier and load protection: Short circuit, open circuit, thermal, RF protection. on/off muting, DC fault shutdown, active inrush limiting, input current limiting
AC Power Input:  4.2: Universal Power Supply 100-132/200–240 VAC, 50–60 Hz
Brand
QSC Audio
QSC Audio is an American company that specializes in the design, development, and manufacturing of audio products and systems. The company was founded in 1968 and is based in Costa Mesa, California. Offering a wide range of audio products, including amplifiers, loudspeakers, digital signal processors, mixers, and audio networking solutions. Their products are used in a variety of applications, including live sound, commercial audio, and cinema sound.
In the early years they focused primarily on designing and manufacturing power amplifiers for professional audio applications. However, they soon expanded their product line to include other audio products such as speakers and mixers. Throughout the 1980s and 1990s, QSC Audio continued to innovate and develop new products, including some of the first digital signal processors (DSPs) for audio applications. They also developed a reputation for their commitment to quality and reliability, and their products became popular with sound engineers and musicians around the world.
Today, QSC Audio is recognized as one of the leading companies in the audio industry, with a wide range of products and solutions for various applications. They continue to innovate and develop new technologies, and their products are used by professionals and enthusiasts around the world in various industries, including live sound, cinema, commercial audio, and more.
GTR Direct is a proud dealer for QSC audio Canada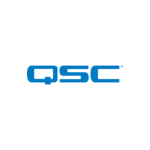 Related products
Rated 5.00 out of 5

$

218.00

Rated 5.00 out of 5

Features of the QSC CP12 1000W 12in Powered Speake

$

929.00

Rated 5.00 out of 5

Specifications: 20 Full Function Inputs: 12 Mic

$

2,549.00