QSC RMX850a Power Amplifier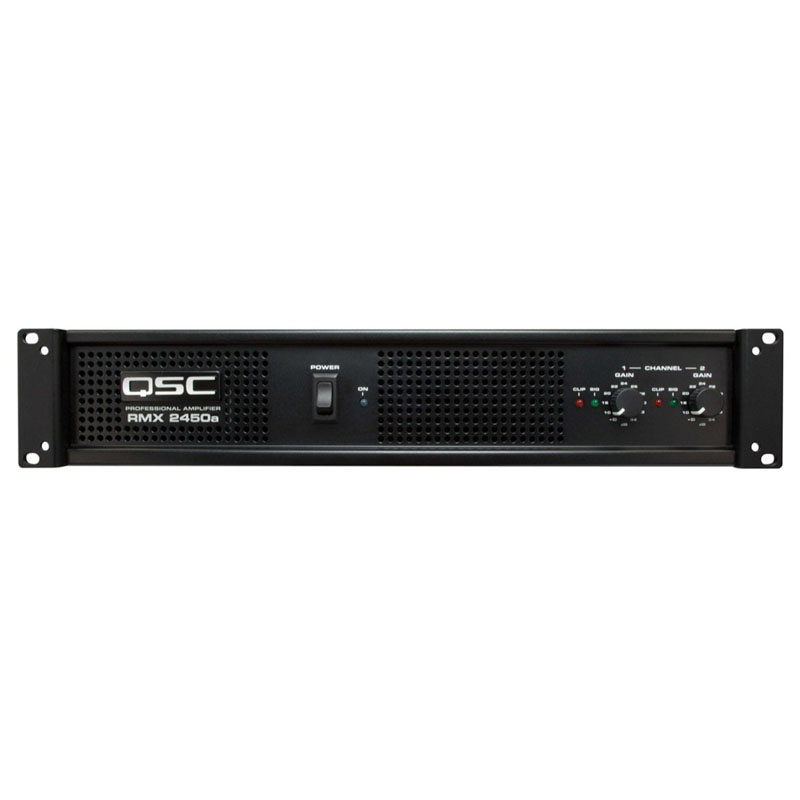 QSC RMX2450a Power Amplifier
QSC RMX1450a Power Amplifier
The QSC RMX1450a Power Amplifier offers true professional-quality performance at an affordable price. With 500 W/CH into 4 ohms and 700 W/CH into 2 ohms all in a chassis that is less than 16″ deep the RMX1450a is perfectly suited for performing musicians and mobile entertainers.
$1,359.00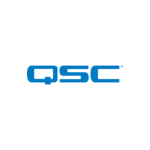 Features of the QSC RMX1450a Power Amplifier:
The 4000 watt RMX 4050a operates on a standard 15 amp plug (120V)
Both the RMX 4050a and RMX 5050a feature a dual mono, high-current power supply for increased reliability and performance
The RMX 4050a provides improved thermal performance yielding higher continuous power in 2 ohm stereo or 4 ohm bridged applications.
Compact size — up to 2500 watts in 2 rack spaces or 5000 watts in 3 rack spaces
High-current toroidal transformers for greater 2 ohm power and low noise
Independent user-defeatable clip limiters reduce distortion
Selectable low-frequency filters (30 Hz or 50 Hz) protect speakers and increase headroom
Balanced 1/4" (6.3 mm) TRS, XLR, and barrier strip inputs
Touch-proof binding post and Neutrik Speakon® outputs
Front mounted gain controls for easy access
Signal and Clip LED indicators to monitor performance
Independent DC and thermal overload protection on each channel automatically protects amplifier and speakers
3-year warranty plus optional 3-year extended service contract
Brand
QSC Audio
QSC Audio is an American company that specializes in the design, development, and manufacturing of audio products and systems. The company was founded in 1968 and is based in Costa Mesa, California. Offering a wide range of audio products, including amplifiers, loudspeakers, digital signal processors, mixers, and audio networking solutions. Their products are used in a variety of applications, including live sound, commercial audio, and cinema sound.
In the early years they focused primarily on designing and manufacturing power amplifiers for professional audio applications. However, they soon expanded their product line to include other audio products such as speakers and mixers. Throughout the 1980s and 1990s, QSC Audio continued to innovate and develop new products, including some of the first digital signal processors (DSPs) for audio applications. They also developed a reputation for their commitment to quality and reliability, and their products became popular with sound engineers and musicians around the world.
Today, QSC Audio is recognized as one of the leading companies in the audio industry, with a wide range of products and solutions for various applications. They continue to innovate and develop new technologies, and their products are used by professionals and enthusiasts around the world in various industries, including live sound, cinema, commercial audio, and more.
GTR Direct is a proud dealer for QSC audio Canada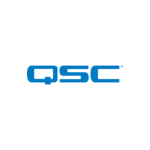 Related products
Rated 5.00 out of 5

$

152.00

Rated 5.00 out of 5

Features of the QSC E118SW 18in 800W Passive Subwo

$

1,679.00

Rated 5.00 out of 5

Features of the QSC GX5 Power Amplifier (500 Watts

$

929.00