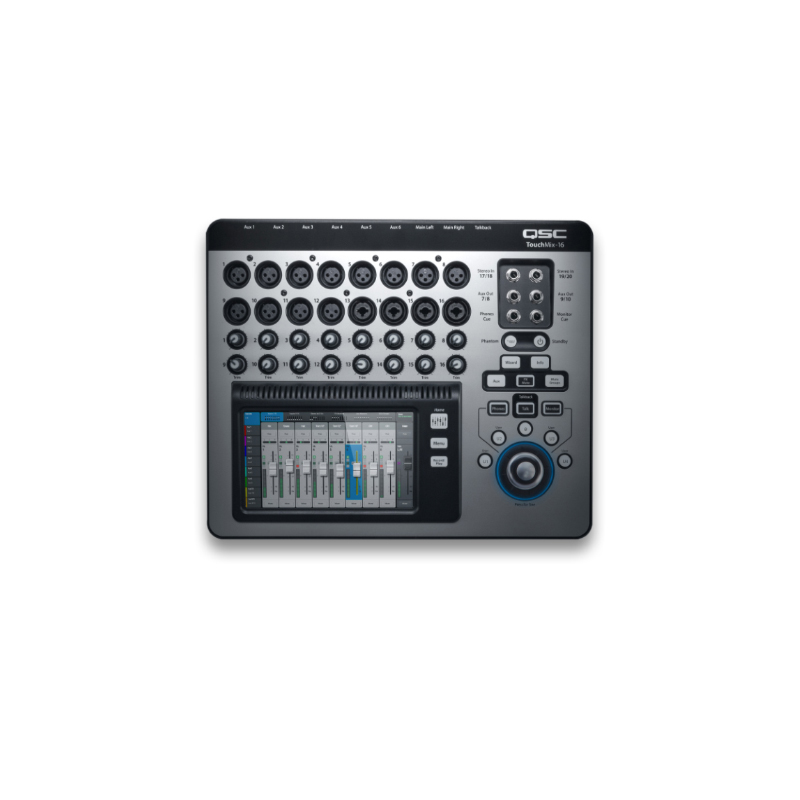 QSC TouchMix-16 Compact Digital Mixer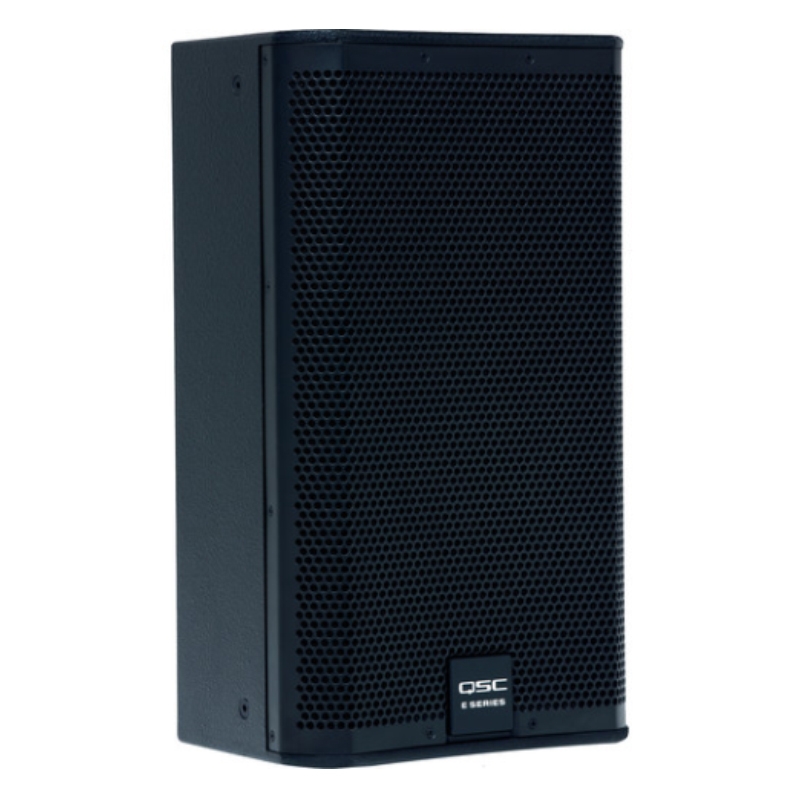 QSC E110 10in 300W Passive Speaker
QSC TouchMix-8 Compact Digital Mixer
The QSC TouchMix-8 Compact Digital Mixer is designed for musicians, production professionals and live performance venues that need the power and capability of a large "concert" mixing console in a compact, affordable and easy to use form. TouchMix offers the power and functionality to satisfy the most demanding professionals
$1,749.00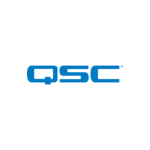 Specifications:
12 Full Function Inputs: 4 Mic, 4 Mic/Line (XLR/TRS Combo), 2 Stereo line (TRS), USB 2-track
Outputs: 4 Aux (XLR), 1 Stereo (TRS),  Main R/L (XLR), Cue/Monitor (TRS)
TRS Aux outs drive wired In Ear Monitors (IEM) directly.
 4-band full parametric EQ, variable high-pass and low-pass filters on all input channels.
Gate and compressor on all input channels.
4 professional quality stereo DSP effects plus a pitch corrector.
1/3 octave graphic equalization, limiters, delay and notch filters on main and aux. outputs.
8 DCA and 8 Mute groups.
Color, capacitive touch screen graphical user interface combined with hardware controls for fast and intuitive operation.
Wizards, info and preset libraries assist the user with channel setup, effects selection and more.
Direct to hard-drive recording and playback of multi-track wave files. Capable of recording all input channels plus a user-selected stereo output pair.
Remote control via mobile devices. Wi-Fi interface included.
New with firmware 3.0 or higher, which is available as a free download as of 6/16/2017
Feedback and Room-Tuning Wizards
Real-Time Analyzer (RTA)
Copy-and-Paste
Input Delay
Output PEQ
Digital Gain
Channel Overview
USB Drive Formatting
Improved Graphics and Screen Layout
Ability to split Aux 7/8 and Aux 9/10 into discrete mono outputs
More channels – Because of the new MP3 USB playback functionality, the TouchMix-8 is now a 14-input mixer while the TouchMix-16 improves to a 22-input
Brand
QSC Audio
QSC Audio is an American company that specializes in the design, development, and manufacturing of audio products and systems. The company was founded in 1968 and is based in Costa Mesa, California. Offering a wide range of audio products, including amplifiers, loudspeakers, digital signal processors, mixers, and audio networking solutions. Their products are used in a variety of applications, including live sound, commercial audio, and cinema sound.
In the early years they focused primarily on designing and manufacturing power amplifiers for professional audio applications. However, they soon expanded their product line to include other audio products such as speakers and mixers. Throughout the 1980s and 1990s, QSC Audio continued to innovate and develop new products, including some of the first digital signal processors (DSPs) for audio applications. They also developed a reputation for their commitment to quality and reliability, and their products became popular with sound engineers and musicians around the world.
Today, QSC Audio is recognized as one of the leading companies in the audio industry, with a wide range of products and solutions for various applications. They continue to innovate and develop new technologies, and their products are used by professionals and enthusiasts around the world in various industries, including live sound, cinema, commercial audio, and more.
GTR Direct is a proud dealer for QSC audio Canada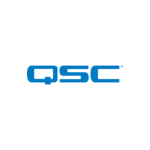 Related products
Features of the Allen & Heath SQ-5 48-CHANNEL

$

4,999.00

Features of the Allen & Heath SQ-6 48-Channel

$

6,299.00

Features of the Peavey PV 14 AT 14 Channel Compact

$

878.99