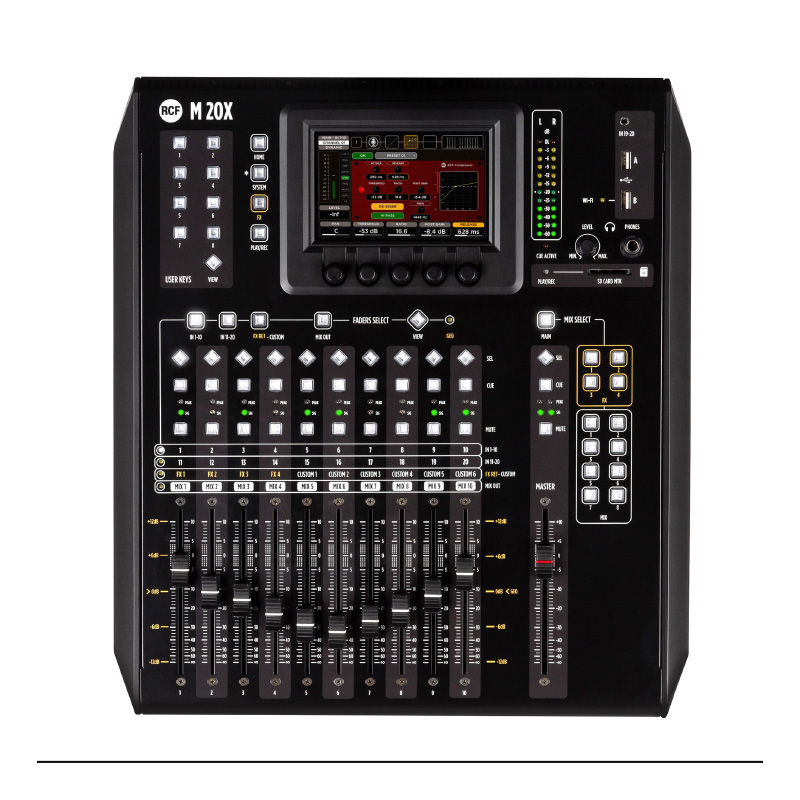 RCF M 20X Desktop Digital Mixer 20 inputs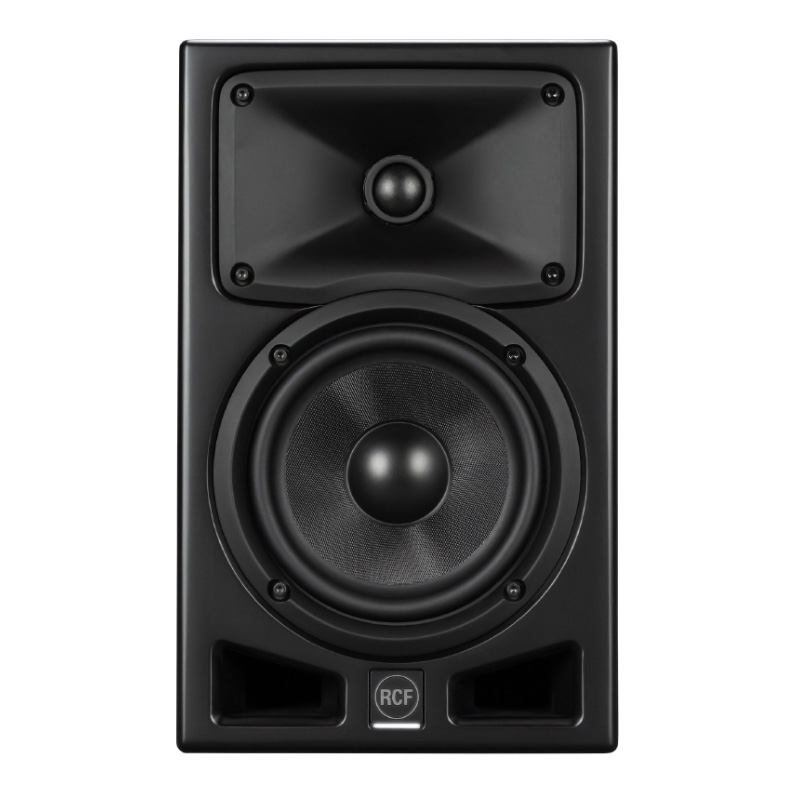 RCF AYRA PRO6 6.5" Composite Fiberglass Woofer
RCF AYRA PRO8 8" Composite Fiberglass Woofer
RCF AYRA PRO8 8" Composite Fiberglass Woofer studio monitor works perfectly in any listening environment, whether large or small production facilities, with absolute clarity. It delivers accurate monitoring and provides the engineer or producer with a neutral tool to analyze recordings and optimize the mix.
$484.00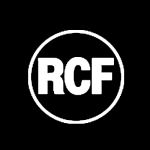 Features of the RCF AYRA PRO8 8" Composite Fiberglass Woofer:
45Hz – 20kHz Frequency Response
0° Phase Response
100W + 40W Class-D Amplifiers
8" Composite Fiberglass Woofer
1" ferrofluid cooled Soft Dome tweeter
RCF Precision Waveguide
DSP Processing with FiRPHASE
Low distortion frontal Vented Ports
| | |
| --- | --- |
| Weight | 20.94 lbs |
| Dimensions | 12.95 × 16.38 × 20.08 in |
Brand
RCF
In 1949, RCF's three founders conjured a bold vision based on technology that was considered niche at the time. The real breakthrough came in the '60s when concert sound began to transition from small acoustic setups to big spaces, requiring electric amplification for voices and other low-volume musical instruments. In-depth knowledge in transducers and electronics qualified RCF to develop complete audio systems, bringing the company to a leading position in multiple audio markets over the years, from OEM transducers to Hi-Fi, public address, portable speakers, recording studios, and big concert systems. RCF's passion for perfection drives the design of every product to create enlightening, unique, and delightful experiences for our customers. All speakers and components are designed from the ground up and developed internally to maximize the end result.
GTR Direct is a proud dealer for RCF Canada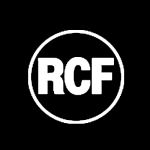 Related products
Rated 5.00 out of 5

Specifications: Front-loaded bass reflex system

$

229.00

Rated 5.00 out of 5

Specifications: Bluetooth® connection Bluet

$

299.00

Rated 5.00 out of 5

Features of the QSC E118SW 18in 800W Passive Subwo

$

1,679.00