Shure SM57-LC Handheld Dynamic Microphone – Cardioid
March 18, 2022
Shure SM58-CN Handheld Dynamic Microphone with Cable – Cardioid
March 18, 2022
Shure SM57-X2U Handheld Dynamic Microphone with USB Signal Adapter
Shure SM57-X2U Handheld Dynamic Microphone with USB Signal Adapter features built-in headphone monitoring with zero latency, and easy controls to balance microphone and playback audio. Digitally record wherever and whenever your computer takes you – just plug and play for better-than-CD quality instrument reproduction.
$259.00
Available on backorder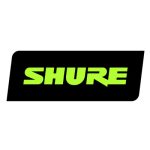 Features of the Shure SM57-X2U Handheld Dynamic Microphone with USB Signal Adapter:
SM57
Dynamic microphone cartridge with tailored frequency response delivers clear reproduction of amplified and acoustic instruments
Uniform cardioid polar pattern isolates the sound source while minimizing background noise
Internal pneumatic shock mount minimizes handling noise
Legendary construction and versatility for consistent performance under rugged use and abuse on stage or in the studio.
X2u
Plug and Play USB Connectivity allows the convenience of digital recording anywhere your computer can go (compatible with Windows Vista, XP, 2000, and Mac OS X 10.1 or later).
Integrated pre-amp with Microphone Gain Control allows control of input signal strength
Zero Latency Monitoring for real-time playback and multi-tracking without disorientation
Headphone jack for monitoring with 1/8" connectivity
Monitor Mix Control for blending microphone and playback audio
16 bit, up to 48 kHz sample rate for better-than-CD quality audio
Specifications
SM57
Type
Dynamic
Frequency Response
40 to 15,000 Hz
Polar Pattern
Unidirectional (cardioid), rotationally symmetrical about microphone axis, uniform with frequency.
Sensitivity (at 1,000 Hz)
Open Circuit Voltage: -56.0 dBV/Pa* (1.6 mV)
*(1 Pa = 94 dB SPL)
Impedance
Rated impedance is 150 ohms (310 ohms actual) for connection to microphone inputs rated low impedance.
Polarity
Positive pressure on diaphragm produces positive voltage on pin 2 with respect to pin 3.
Connector
Three-pin professional audio connector (male XLR type).
Case
Dark grey, enamel-painted, die-cast steel with a polycarbonate grille and a stainless steel screen.
Dimensions
See User Guide.
Net Weight (without cable)
284 grams (10 oz)
---
X2u
Frequency Response
20 to 20,000 Hz +/- 1 dB
Power Requirements
USB-powered, 500 mA, maximum
Digital Noise Floor (20 Hz to 20 kHz, A-weighted)
Minimum MIC GAIN setting: −81 dB FS
Maximum MIC GAIN setting: −78 dB FS
Sampling Rate
up to 48 kHz
Bit Depth
16 bit
Peak Signal Indicator (Tri-color)
OFF: −30 dB FS
Green: −30 to −12 dB FS
Yellow: −12 to 0 dB FS
Red: >0 (digital converter clipped)
Adjustable Gain Range
40 dB
Headphone Output
3.5 mm (1/8 inch)
Brand