Shure UAMS/BK Black Modular Mute Switch for Wireless Mics
May 4, 2022

Shure UA506 Rack Mount for ULX Receiver
May 4, 2022
Shure UAMS/SL Champagne Modular Mute Switch for Wireless Mics
The Shure UAMS/SL Champagne Modular Mute Switch allows the performer to easily mute a wireless handheld microphone. The Mute Switch is recessed to avoid accidental activation. The compact, in-line switch only adds 5/8″ to microphones and provides over 50 dB of attenuation.
$229.00
Available on backorder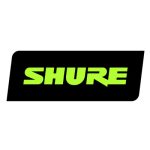 Key features of the Shure UAMS/SL Champagne Modular Mute Switch for Wireless Mics:
Compact Design Only Adds 5/8″ to Mic
Recessed Switch
Safeguards Against Accidental Activation
Provides over 50 dB of Attenuation
Brand
Shure
Shure provides products and solutions designed to give you the highest quality audio in the most complex and demanding spaces. With a history of innovation that began in 1925, Shure has turned a passion for making great microphones and audio electronics into an obsession. It continues to set the worldwide industry standard for superior, reliable products. Shure has many award-winning microphones that are very popular around the globe. Introduced in 1966, The SM58 is the most popular vocal microphone in the world.
GTR Direct is a proud dealer for Shure Canada