Flip-Ready Easy Retracting Hydraulic Lift Case for RANE Twelve Seventy and Seventy Two MKII Series , with Two Laptop Arms
January 12, 2023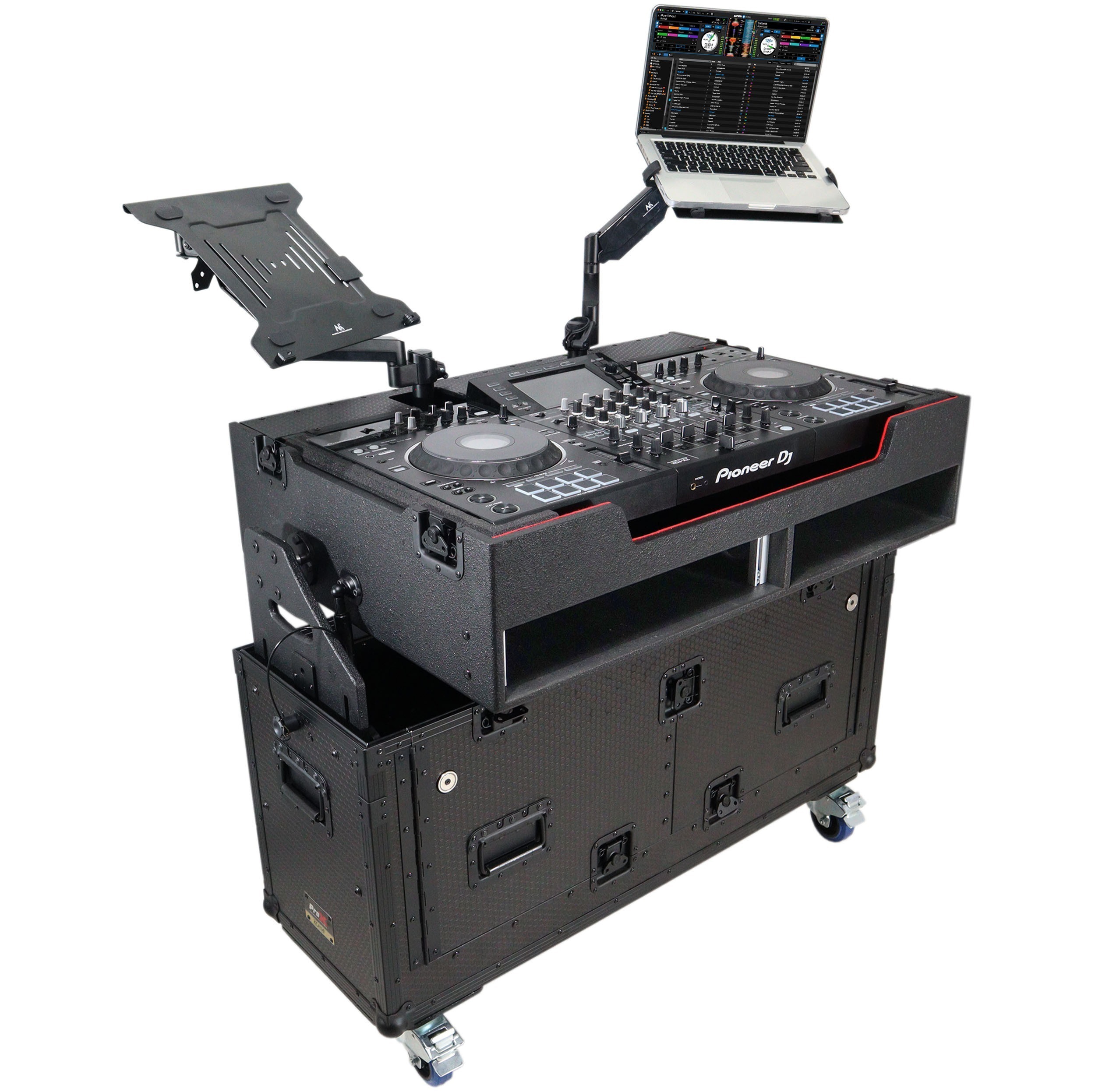 Flip-Ready Easy Retracting Hydraulic Lift Case for Pioneer DDJ-REV7 XDJ-XZ DDJ-SZ2 DDJ-SX3 DDJ-1000/SRT w/ Two Laptop Arms ZCASE
January 12, 2023
The ProX Exclusive XZF-SKD88 is Made in Poland by ZCase®. These desks are for digital audio consoles are designed to make your keyboard or console easy to access and easy to use. The sliding drawer is ready to be used with any 88 key controllers. Including a 3x2U space rack. The Studio Keyboard Desk offers plenty of space for your computer necessities and any other peripherals you need so you work more efficiently. With our products, you can innovate your studio and your work.
---
Recording studio desk Eco version
External dimensions 43.5x25x36.5″
Drawer size on the keyboard: 41.5×13.5x 5″
Keyboard drawer height 25″
Worktop size 42.5×19.5″
Worktop height 31″ with 2x 2U rack 19″ depth 10″
The dimensions of the top shelf are  42×10″
---
88 Key Console
---
Brand
ProX Live Performance Gear
ProX Live Performance Gear makes products are designed for professionals, by professionals just like you, Our motto is simple; "Quality, without compromise". We believe the highest quality of components met with cutting edge design allows us to achieve our goals at a competitive price point.
GTR Direct is a proud dealer for ProX Canada