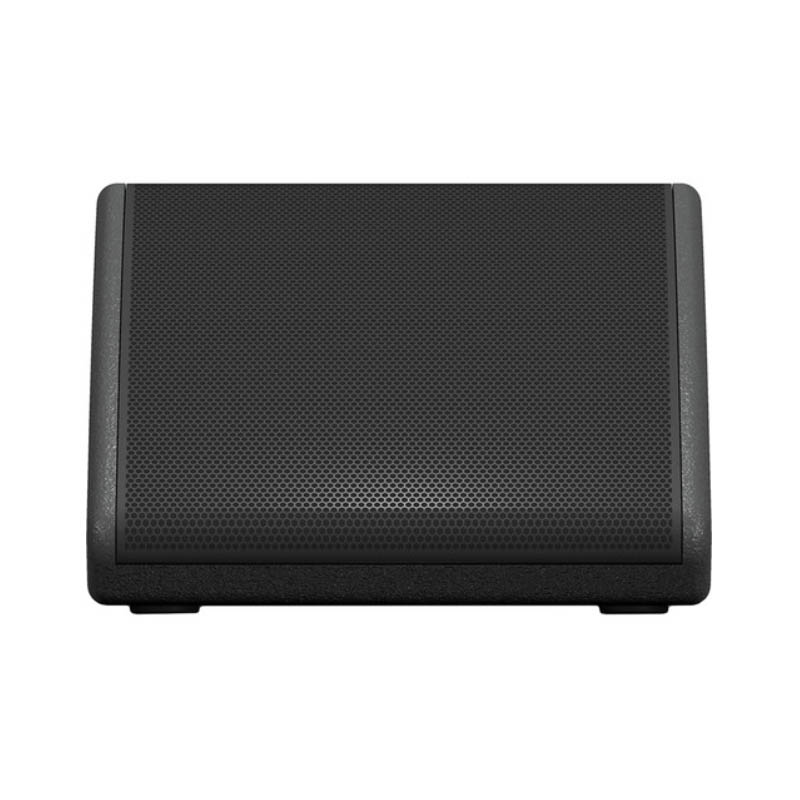 Turbosound TFM122M Stage Monitor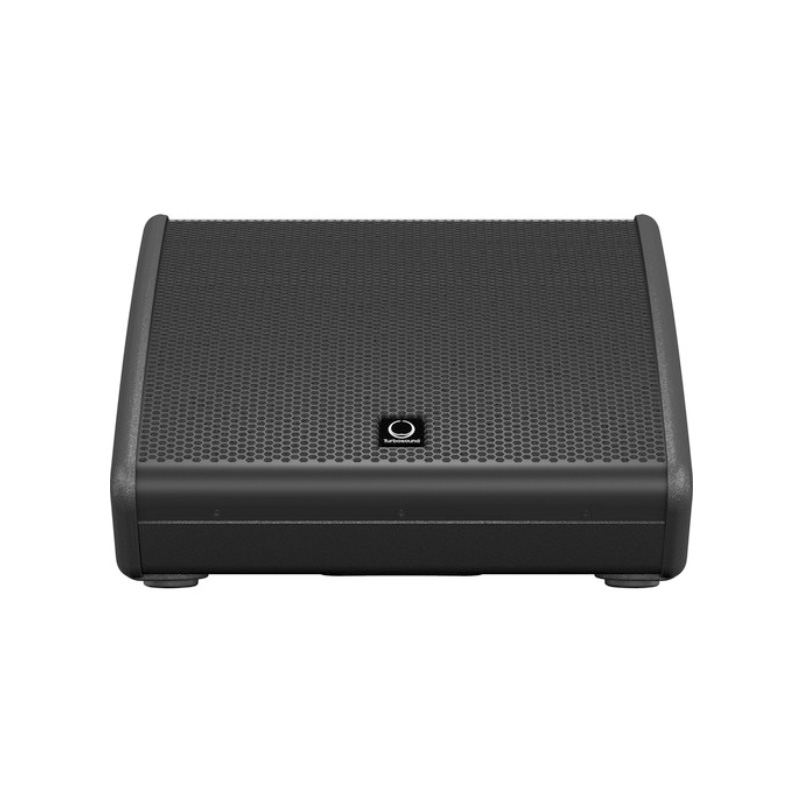 Turbosound TFM122M-AN Stage Monitor
Turbosound TFM152M Stage Monitor
The Turbosound TFM152M Stage Monitor is a switchable passive/bi-amp 1,400 Watt 15″ loudspeaker system that is ideally suited for a wide range of portable speech and music sound reinforcement applications.
$1,679.00
Features of the Turbosound TFM152M Stage Monitor:
2 way stage monitor for touring applications
350 Watts continuous, 1,400 Watts peak power
Carbon fibre loaded 15″ neodymium motor low frequency driver
Titanium dome 1.4″ neodymium motor compression driver
Low profile design to maximise audience sight lines
Low distortion waveguide provides 60 H x 40 V dispersion
Switchable passive/bi-amp operation for flexibility of use
15 mm (5/8″) plywood enclosure with fiberglass reinforced composite end cheeks
Hard wearing semi matt black paint finish
Rugged powder coated perforated steel mesh grille
Durable handle for easy lifting and carrying
Neutrik speakON* NL4 connectors for reliable long life operation
10-Year Warranty Program*
Designed and engineered in the U.K.
Brand
Turbosound
TurboSound is known for its innovative loudspeaker designs, which use a range of advanced materials and technologies to deliver high-quality sound. The company has developed a number of proprietary technologies, including its patented Polyhorn technology, which provides high-frequency dispersion and control, and its Dendritic waveguide technology, which enhances mid-range and high-frequency performance. Over the years, TurboSound has developed a wide range of loudspeakers for various applications, including touring, live sound, and installations. Their products are used by a diverse range of customers, from musicians and DJs to sound engineers and event planners.
TurboSound has also developed a reputation for its commitment to quality and reliability. The company uses advanced manufacturing processes and rigorous testing procedures to ensure that its products are built to the highest standards and perform reliably in a range of environments. In addition to its loudspeakers, TurboSound also offers a range of other audio products, including digital signal processors, amplifiers, and accessories. The company is also known for its technical support and customer service, which is provided by a team of experienced engineers and technicians.
GTR Direct is a proud dealer for Turbosound Canada
Related products
Rated 5.00 out of 5

Features of the QSC E112 12in 400W Passive Speaker

$

1,199.00

Rated 5.00 out of 5

Features of the QSC E110 10in 300W Passive Speaker

$

959.00

Rated 5.00 out of 5

$

114.00