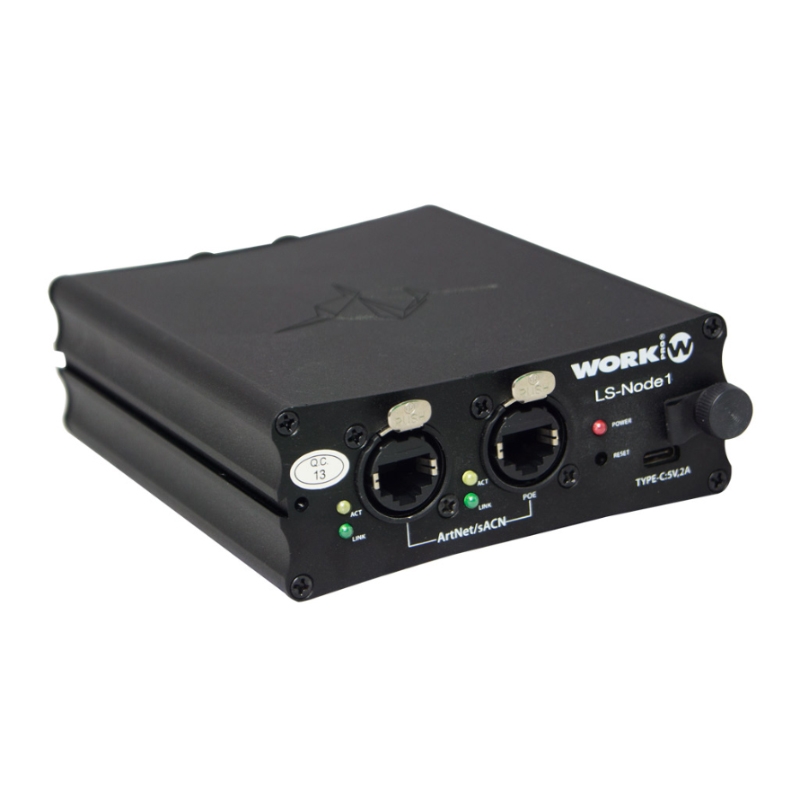 Work Pro LS-NODE 1
November 19, 2021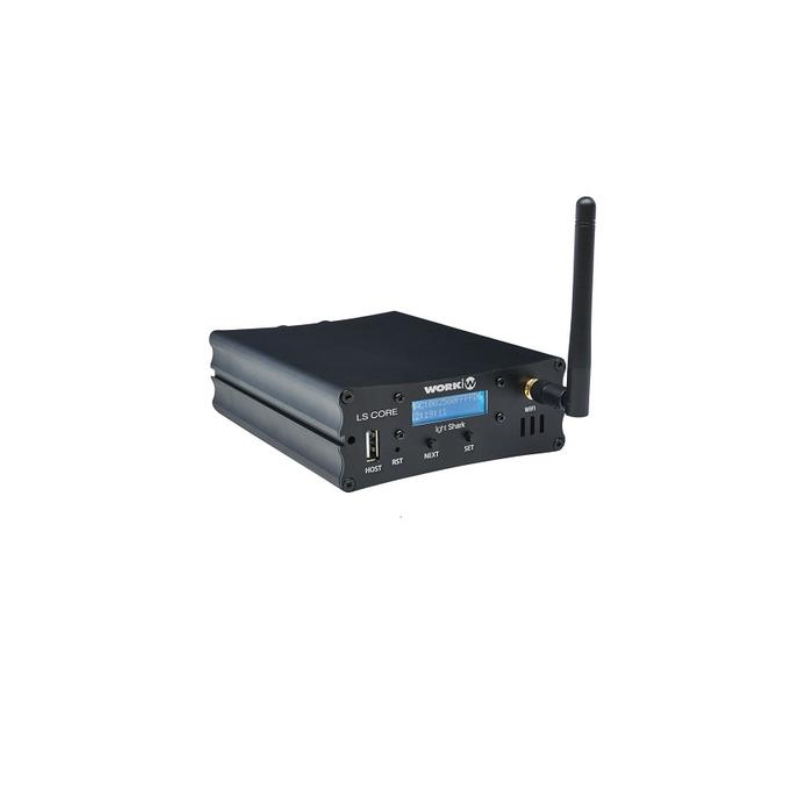 Work Pro LS-CORE Lightshark DMX Dongle
November 19, 2021
Specifications:
The Work Pro LS-1 Lightshark DMX Controller includes a built-in stand to hold a device like a tablet on the back of the LS-1, and an extra dedicated USB charging socket on the rear panel to keep associated tablets or Smartphones charged at all times.
Fast Programming: Designed for fast programming, avoiding repetitive tasks.
Multi Protocol: Support for diverse protocols including DMX-512, Art-Net, ACN, MIDI, UDP, OSC & HTTP.
Multi-touch UI: LightShark allows multiple touch events at the same time.
8 DMX universes: 4096 channels to manage a complete show.
Built-in Fixture editor: Edit your own fixture library with support for virtual modes.
MIDI Support: Connect a MIDI console.
10 main playbacks: 10 main playback faders.
20 virtual playbacks: Being able to manage 30 playbacks in total.
Manual crossfade: Jump quickly between cues.
Cross-platform: No matter the OS nor driver installation, it is web based.
Built-in web server app: All tabs are pre-loaded instantly in the web client.
Extended Cue memory: Up to 1200 cues.
Fanning function: Quick access to fanning.
Built-in FX engine: More than 20 customizable effects.
Submaster FX size & speed: Accurate effect control.
RGB & CMY Color Picker: Adjust the desired color with just a click.
Customizable user palettes: Unlimited user palettes gives you a lot of possibilities.
Awesome customizable Executors window: Ultrafast cue triggering.
Internal event scheduler: Useful for architectural applications.
Brand