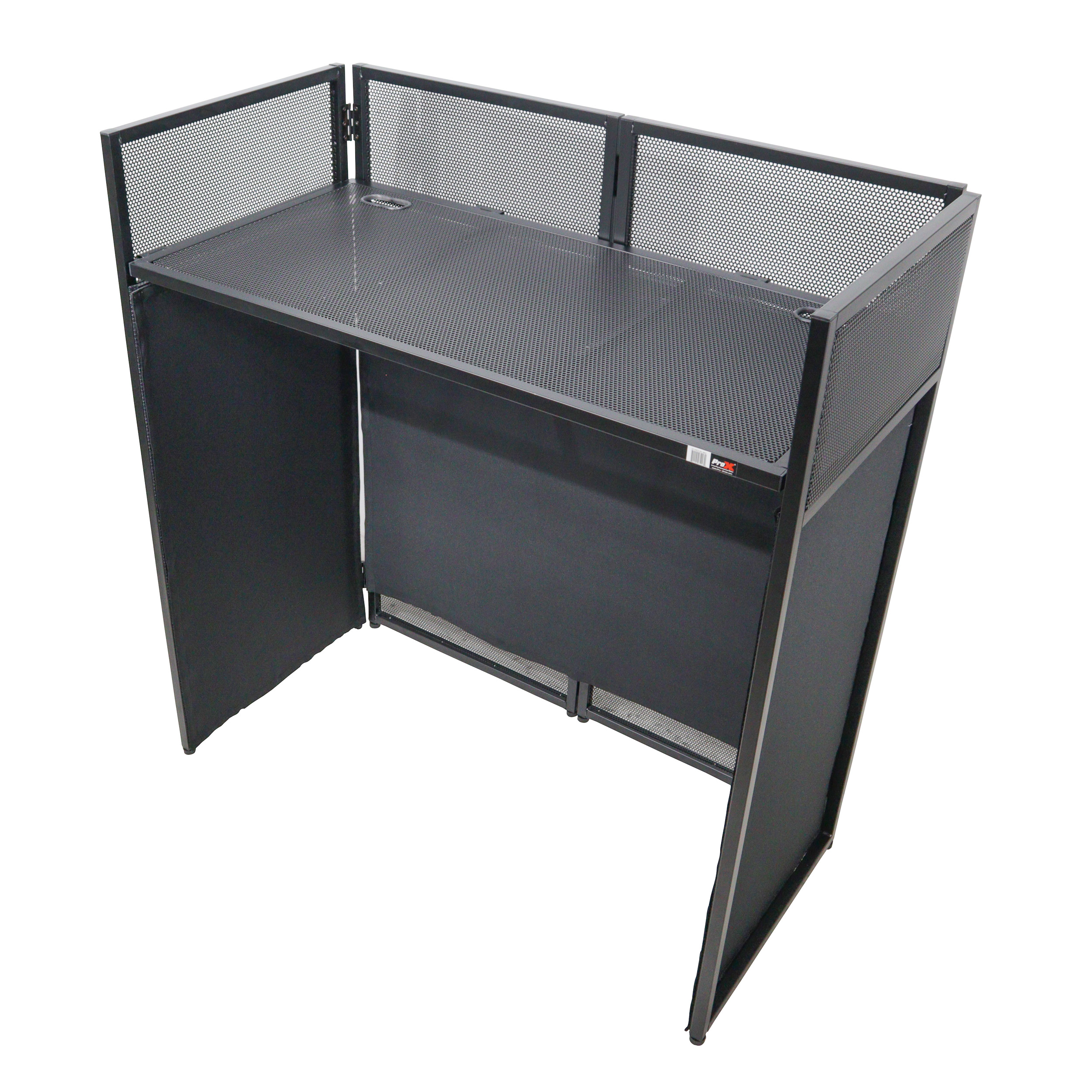 VISTA DJ Booth Facade Table Station with White / Black Scrim kit and Padded Travel Bag | Black Hardware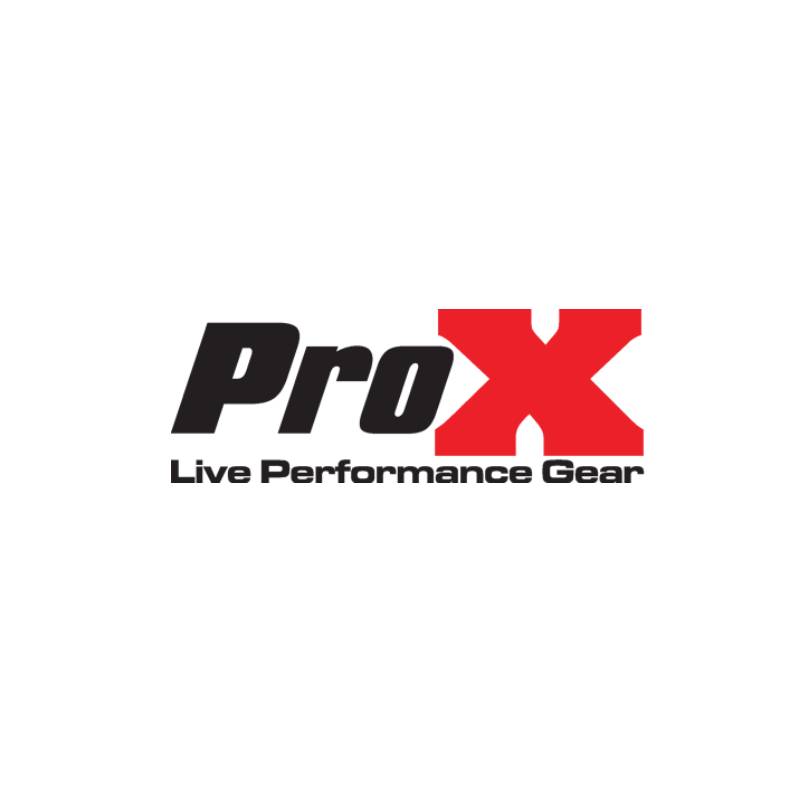 ProX 4x Replacement White Fabric Scrim with Bag for XF-VISTA MK2
ProX 4x Replacement Black Fabric Scrim with Bag for XF-VISTA MK2
ProX XF-VISTA SCRIM BLK Replacement Black Fabric Scrim with Bag for XF-VISTA MK2
$116.00
ProX XF-VISTA SCRIM BLK Facade cover scrims are very versatile and best used for all occasions.  After everyday use, you can clean your scrims in a washing machine, and because of the stretchable material they'll always be wrinkle-free! Air drying is highly recommended.
WARNING! These scrim products are for temporary use ONLY and NOT for permanent installation. Keep away from open flames, sparks, direct heat or any type of electrical fixtures and outlets. ProX Live Performance Gear is not responsible for any bodily injury or property damage caused by misuse of this product. Scrims can be machine washed and air-dried only. Do not use harsh chemicals or chlorine bleach. Factory fire retardant loses effectiveness with washing and over time. Re-treat as needed.
Black Lycra Fabric
4-Fabric Scrims Panels
Includes velcro on all sides
Brand
ProX Live Performance Gear
ProX Live Performance Gear makes products that are designed for professionals, by professionals. Our motto is simple; "Quality, without compromise". We believe the highest quality of components met with cutting edge design allows us to achieve our goals at a competitive price point. In 1984 ProX Started by manufacturing flight cases for broadcasting production and touring companies. Now specializing in manufacturing specific DJ controller cases for brands like Pioneer, Yamaha and DiGiCo as well as products like lighting cases, stands, cables, and bags.
All cases use CNC technology, during the manufacturing process, to assure that cases are consistently built with strict specifications and tolerances that are required for the high-quality standards that ProX cases have been known for. ProX Listens to customer feedback and consistently create outstanding solutions for all your needs. The Flip-Ready cases are manufactured in Poland and are handcrafted for quality control and individually tesfad for smooth operation. The Flip-Ready design allows for easy, one person, instead of four, movement from the transport position to operational position with virtually no effort.
GTR Direct is a proud dealer for ProX Canada
Related products
The ProX Exclusive XZF-DIG-SD31 D Flip-Ready™

$

6,090.00

ProX XZF-AH-S7000 D Flip-Ready™ by ZCa

$

8,266.00

ProX is a distributor of ZCASE® Flip-Readyâ"

$

8,048.00