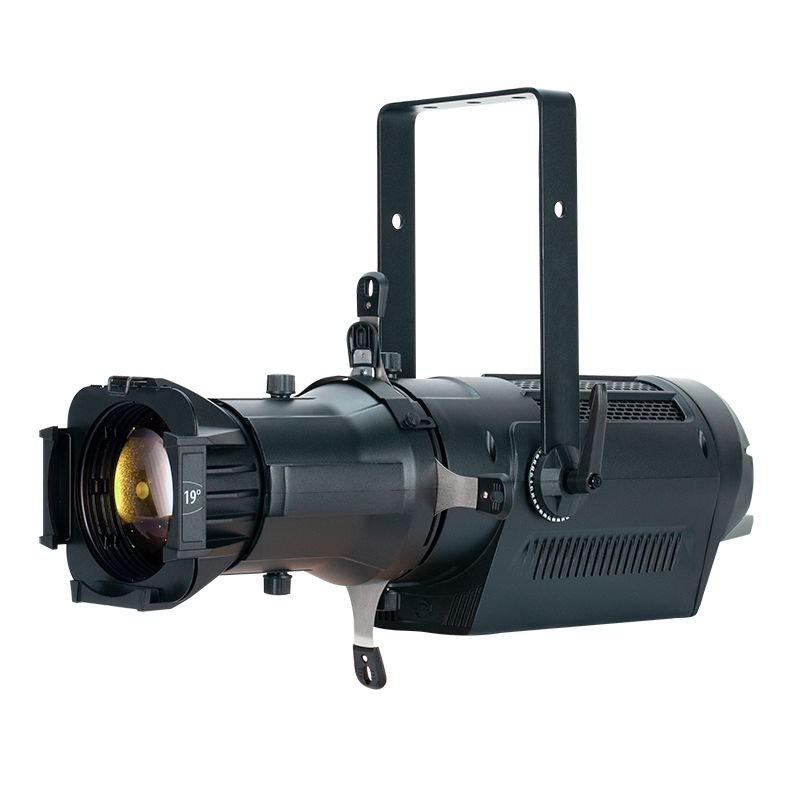 ADJ Encore Profile Pro WW ™ LED ellipsoidal fixture
October 26, 2021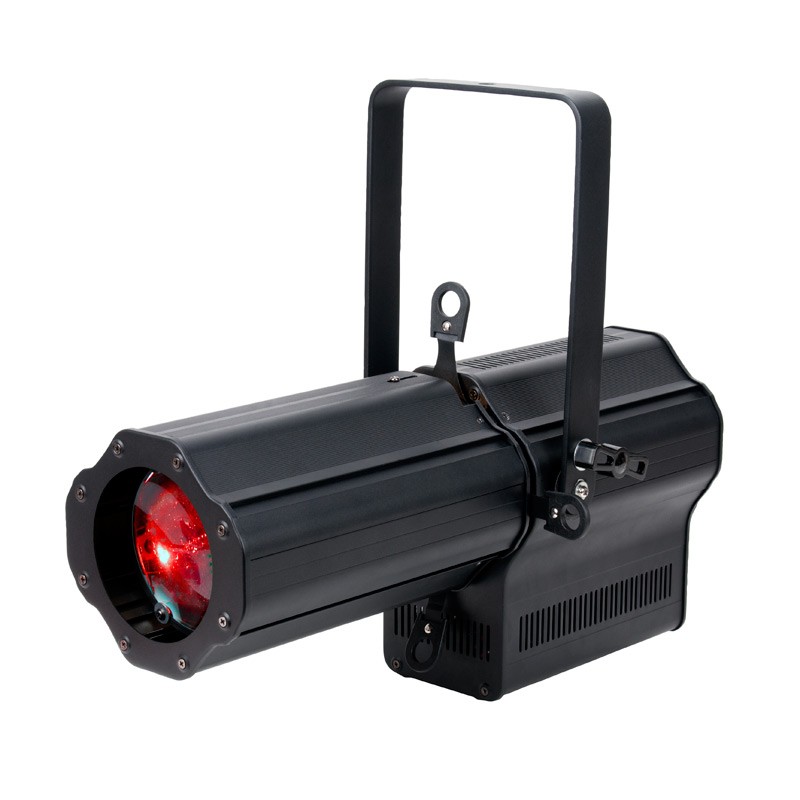 ADJ Encore Profile 1000 RGBW ™ LED ellipsoidal fixture
October 27, 2021
Features of the ADJ Encore Profile 1000 WW:
• Pro Ellipsoidal with a 120W (Updated 3/23/16) High Powered WW COB LED source: Color Temperature 3200k, CRI 98
• 4 Operating Modes: Dimmer Mode, Color Fade Mode, Sound Active Mode, & DMX Controlled0
• Primary/Secondary Mode
• 3 DMX Channel Modes: 1/2/3
• Includes 4 Glass Gobos
• 5 Dimmer Modes
• Electronic Strobing
•  0-100% Electronic Dimming Control
• Manual Zoom and Focus
• Manual Framing Shutters
• Fan Cooled
• Hanging Bracket
• UC IR & Airstream IR Compatible (sold Separately)
Specifications
• 1 x 120W (Updated 3/23/16) Warm White COB LED source; Color Temperature 3200K, CRI98 (Lamp life approx. 50,000 hrs)
• 12º – 30º Manually adjustable Beam angle
Gobo Dimensions: Outer 61mm; Inner: 51mm; Thickness: 2mm: Accepts Type M Gobos
• Light Output: 5970 LUX @ 2M; 1514 @4M (12-degree), 1346 LUX @2M; 345 LUX @4M (30-degree)
• Locking Power Cable In and Out
• 3 and 5 Pin DMX Connections
• With Wired Digital Communication Network
• Power Consumption: 144W maximum
• Locking Power In & Out to Daisy chain Power (Connect up to 5 Fixtures at 110V)
• Multi-voltage operation: AC 100-240V 50/60Hz (non switchable)
• Dimensions (LxWxH): 22" x 9.75" x 12.25" / 560 x 250 x 385mm
• Weight: 19 lbs. / 8.5 kg.
• ETL Approved
Brand
American DJ
American DJ is a top-tier brand in the professional lighting industry, offering high-quality and innovative lighting solutions for DJs, clubs, stages, and events. With over 30 years of experience they are a trusted name in the market, providing advanced technology, exceptional performance, and superior control for lighting systems. Their products range from moving head luminaires, static washes, blinders, strobes, DMX control hardware/software, LED video panels and related accessories, as well as fog, haze and other atmospheric effect generators American DJ's team of experts works closely with their clients to deliver customized solutions that meet their specific needs and budget, ensuring a seamless and successful lighting experience.
GTR Direct is a proud dealer for American DJ Canada