ADJ Encore Burst UV IP ™ LED fixture
October 27, 2021

ADJ EZ Kling DMX to KlingNet interface
October 27, 2021
ADJ Flash Kling Panel 64 ™ LED pixel panel
The ADJ Flash Kling panel 64 is an 8×8 matrix, low resolution KlingNet/Artnet LED panel. Multiple panels can be interconnected to create a bigger video wall so low resolution LED video effects can be played from any Artnet compatible controller or KlingNet compatible softwares.
$419.00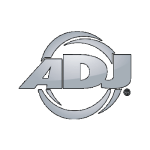 Specifications
LED Pixel panel for low resolution video displays
64 x SMD RGB LED's (8×8 Matrix Configuration)
120-degree beam angle
Kling Net & Art-Net compatible
Light Source: 64 x 0.164W, SMD RGB LEDs, (Rated at approximately 50,000 hours)
Operational Mode: KlingNet and ArtNet compatible. Recommended control solutions; Arkaos Media Master Express, Media Master Pro and LED Master software's (sold separately).
Beam Angle:120-Degrees
Luminance: N/A
Kling Net Control: Yes
Art-Net Control: Yes
RJ45 Connection: Yes. Standard RJ45 In&Out
With Wired Digital Communication Network
DMX Connections: No
Dimming: Electronic 0-100% (via software)
Flicker Free: Yes
Refresh Rate: 967Hz
Shutter / Strobe: N/A
Strobe Rate: N/A
Sound Active: No
Power Connection: IEC AC In/out
Input Voltage: AC 100V-240V 50/60Hz
Power Consumption: 20W (Full on)
RJ45 Link: Up to 50 Flash Kling Panel 64's
Dimensions: Inches: 19.75" x 19.75" x 2.5" / Millimeter: 500 X 500 X 63mm
Weight: 12 lbs / 5.6 kgs
Optional Accessories: FKP100 (Panel lock to interlock with other Flash Kling Panels and FKP200);
Brand
American DJ
ADJ is known for reliable products, exceptional customer support and innovation, having recently pioneered a number of market-leading IP65-rated lighting solutions. The company's range includes moving head luminaires, static washes, beam effects, audience blinders, strobes, DMX control hardware/software, LED video panels and related accessories, as well as fog, haze and other atmospheric effect generators. ADJ serves both the AVL rental and installation markets. Its products are used worldwide for events, productions and festivals of all sizes, and are also installed in a wide variety of venues ranging from churches, and theatres to trampoline parks and roller rinks, nightclubs and lounges to concert venues and event centers.
The ADJ family of brands include: ADJ Lighting, Elation Professional, Avante Audio, American Audio, Acclaim Lighting, Magmatic Effects, Obsidian Control Systems, Eliminator Lighting, Global Truss America, DuraTruss, Accu-Cable and Accu-Stand.
GTR Direct is a proud dealer for American DJ Canada