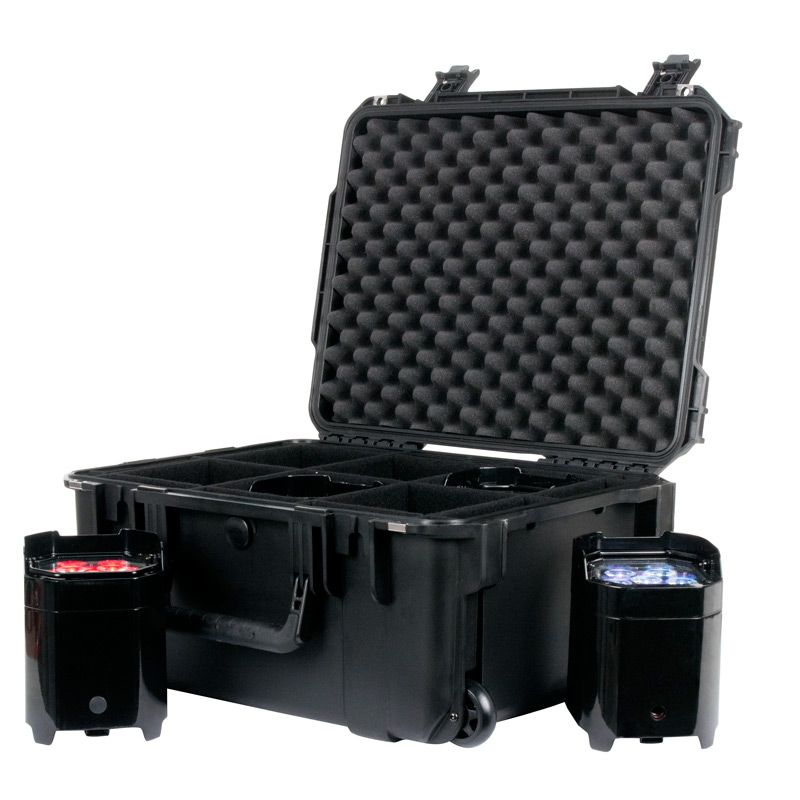 ADJ Element PC6 ™ waterproof semi-hard case
October 29, 2021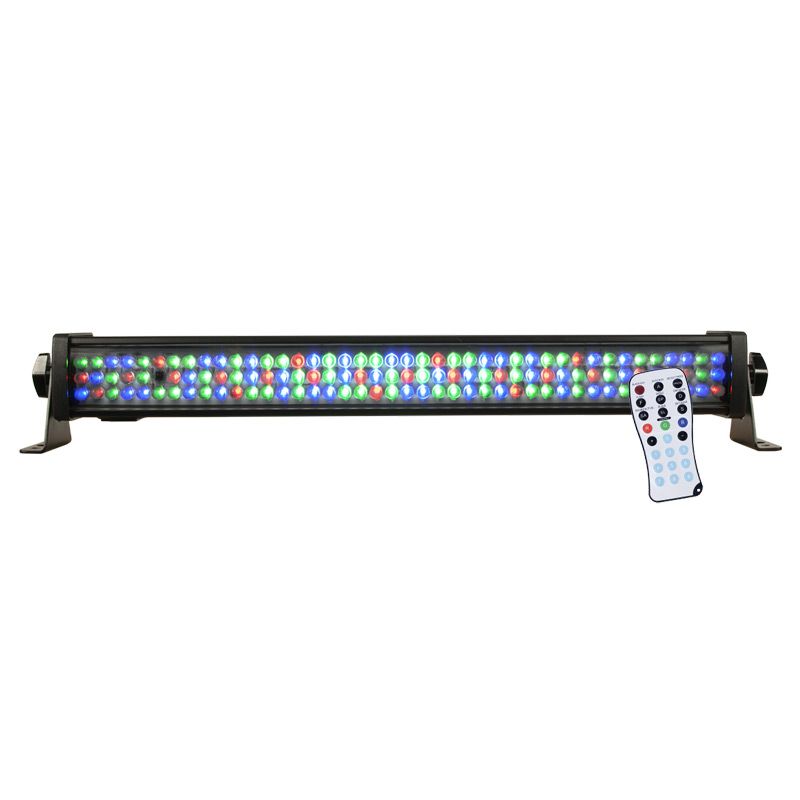 ADJ Mega Bar 50RGB RC ™ indoor LED linear fixture
November 1, 2021
ADJ Mega Go PAR64 Plus ™ low profile LED wash fixture
The ADJ Mega Go PAR64 Plus is a rechargeable lithium battery powered low profile LED Par Can that offers the creativity of RGB + UV color mixing for stage or wall washing, plus the freedom to set up your fixture where ever you wish without the restrictions of power.
$299.00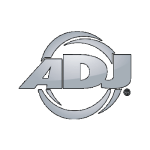 Specifications
• Battery powered ultra bright Par 64 with 172, 10mm, 0.07W LEDs (56 Red, 60 Green, 56 Blue and 1 x 3W UV LEDs)
• Smooth RGB+UV color mixing with rich palettes of color created by mixing the Red, Green, Blue and UV LEDs (fast or slow color change operation)
• Rechargeable Lithium battery built-in to fixture
• Long Life LEDs (Rated at approximately 50,000 hrs.)
• 5 DMX Channels: 4, 5, 6, 9 & 10 channels
• 5 Operational modes: Auto Run Mode (16 Color Change Mode, 16 Color Fade Modes, & 1 Combined Mode), Sound Active Mode (16 Modes), RGB + UV Dimmer Mode, Static Color Mode (64 Colors), and DMX Controlled
• Flicker Free
• 64 built-in Color Macros
• LED pulse and strobe effect
• 30-degree beam angle
• Electronic Dimming: 0 – 100%
• Linkable via 3-pin XLR cable
• With Wired Digital Communication Network
• IEC AC Power In/Out on rear to daisy chain power (Up to 25 Mega Go Par64 Plus's)
• 4-button LED display on rear panel
• Dual yoke system allows fixture to be hung or set on the ground
• Power Draw: 24W
• Compatible with ADJ LED RC2 wireless remote control up to 30 ft./ 10M (sold separately), UC IR wireless remote (sold separately), & Airstream IR app
• Rechargeable Lithium battery life
• Multi-voltage Operation: AC 100V/60Hz – 240V/50Hz
• Dimensions (LxWxH): 10.25" x 10.25" x 4.25"/ 261x260x110mm
• Weight: 5 lbs. /2.2 kgs.
Battery Specifications:
• Battery Life With Full Charge: 16 Hours (Single Color); 16 Hours (Sound Active); 16 Hours (Fade Mode); 5.5 Hours (Full On)
• Battery Charge Time: 4 Hours (with Load Switch Off)
• Battery Lifetime: Average Lifetime is 500 Charges (This depends on charging frequency)
• Battery Type: Fixed Lithium Battery
• Battery Energy: 48.84WH (Watt Hours)
• Battery Weight: 0.6lbs. / 0.28kg
• Battery Voltage: 11.1V
• Battery Capacity: 4.4AH
• Total Lithium Ion Cells: 6pcs
• Battery Wrap Material: PVC Sleeving + Highland Barley Paper
Brand
American DJ
American DJ is a top-tier brand in the professional lighting industry, offering high-quality and innovative lighting solutions for DJs, clubs, stages, and events. With over 30 years of experience they are a trusted name in the market, providing advanced technology, exceptional performance, and superior control for lighting systems. Their products range from moving head luminaires, static washes, blinders, strobes, DMX control hardware/software, LED video panels and related accessories, as well as fog, haze and other atmospheric effect generators American DJ's team of experts works closely with their clients to deliver customized solutions that meet their specific needs and budget, ensuring a seamless and successful lighting experience.
GTR Direct is a proud dealer for American DJ Canada