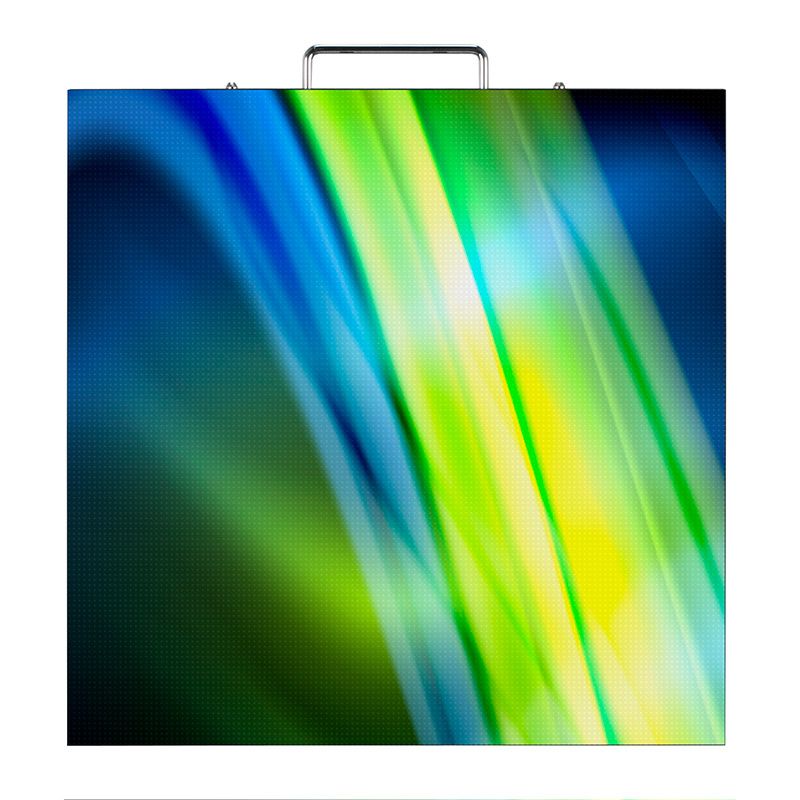 ADJ VS3 – 3.91mm Pixel Pitch LED Video Panel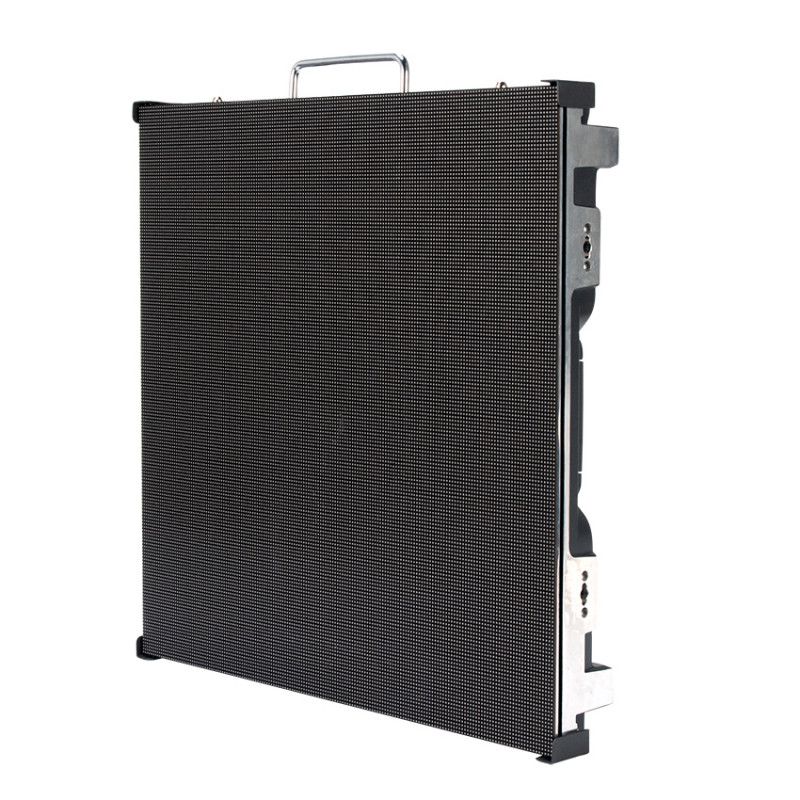 ADJ AV2X – 2.9mm Pixel Pitch LED Video Panel
ADJ VS5 – 5.95mm Pixel Pitch LED Video Panel
ADJ's Vision Series video panels offer the highest quality LED binning and bright, clear output. All models are front and rear serviceable. Each model has 4 individual mini modules for quick and easy servicing.
$1,229.00
Available on backorder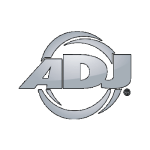 Specifications:
• Pixel Pitch: 5.95mm (0.23")
• LED Configuration: 3-in-1 SMD2121 LED
• Pixel Density: 84×84; 28224 per square meter
• Size :19.68" x 19.68" x 2.74" / 500 x 500 x 69.6mm
• Module Quantity: 4
• Weight: 17 lbs. / 7.7kg.
FEATURES:
• Corner Protectors to protect the corners of the VS3 during transport, set-up and teardown
• Front and rear serviceable: 4 easy to replace video modules on each panel
• Magnets on top/bottom to temporarily connect panels before latching together allowing a single user to install an entire wall
MECHANICAL RATINGS:
• Surface Flatness: Gaps<0.5mm
OPTICAL RATINGS:
• Brightness: 1000 NITS
• View Angle: Horizontal 160°/Vertical 140° @ 9.75 ft. (3m)
• Gray Scale: ≥14-bit
• Display Color: 256
• Brightness Adjustment: 0~100% 100 Levels
• Contrast ratio: 5000:1
• Processing: 14-bit
POWER SUPPLY:
• Operation Power: 100~240V 50-60Hz
• Max. Power Consumption: 170W/per panel
• Ave. Power Consumption: 68W/per panel
• Connections Power/Data: Power-PowerLock In/Out; DataLock In/Out
CONTROL SYSTEM:
• Control Mode: Nova Star Synchronous System with Control via DVI
• Frame Update Frequency: 50-75Hz
• Scan Mode: 1/16
• Refresh Rate: 3840Hz
• Support Input: Composite, S-Video, Component, VGA, DVI, HDMI, HD_SDI
• Control Distance: Ethernet Cable <120m or Fiber Optic>120m
• Support VGA Mode: 1024 x 768, 1280 x 1024, 1600 x 1200, 1920 x 1280
• Brightness Correction: Pixel, Module, Cabinet
ENVIRONMENTAL:
• Operating Temp / Humidity: Fahrenheit: -4° + 104° / Celsius: -20° + 40°/ 10-90% (No Condensation)
• Operating Life / MTBF: 50,000 Hours / 5,000 Hours
• Protection Level: IP20 (Front and Back)
• Out of Control Rate: <0.02%
• Listings: cETLus (Pending)
Brand
American DJ
American DJ is a top-tier brand in the professional lighting industry, offering high-quality and innovative lighting solutions for DJs, clubs, stages, and events. With over 30 years of experience they are a trusted name in the market, providing advanced technology, exceptional performance, and superior control for lighting systems. Their products range from moving head luminaires, static washes, blinders, strobes, DMX control hardware/software, LED video panels and related accessories, as well as fog, haze and other atmospheric effect generators American DJ's team of experts works closely with their clients to deliver customized solutions that meet their specific needs and budget, ensuring a seamless and successful lighting experience.
GTR Direct is a proud dealer for American DJ Canada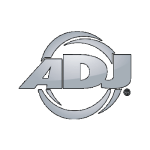 Related products
Features of the NovaStar MCTRL700 LED Video Contro

$

799.00

Rated 5.00 out of 5

Specifications: • Pixel Pitch: 4.81mm (0.19")

$

2,279.00

Features of the NovaStar VX1000 LED Controller:

$

3,277.00