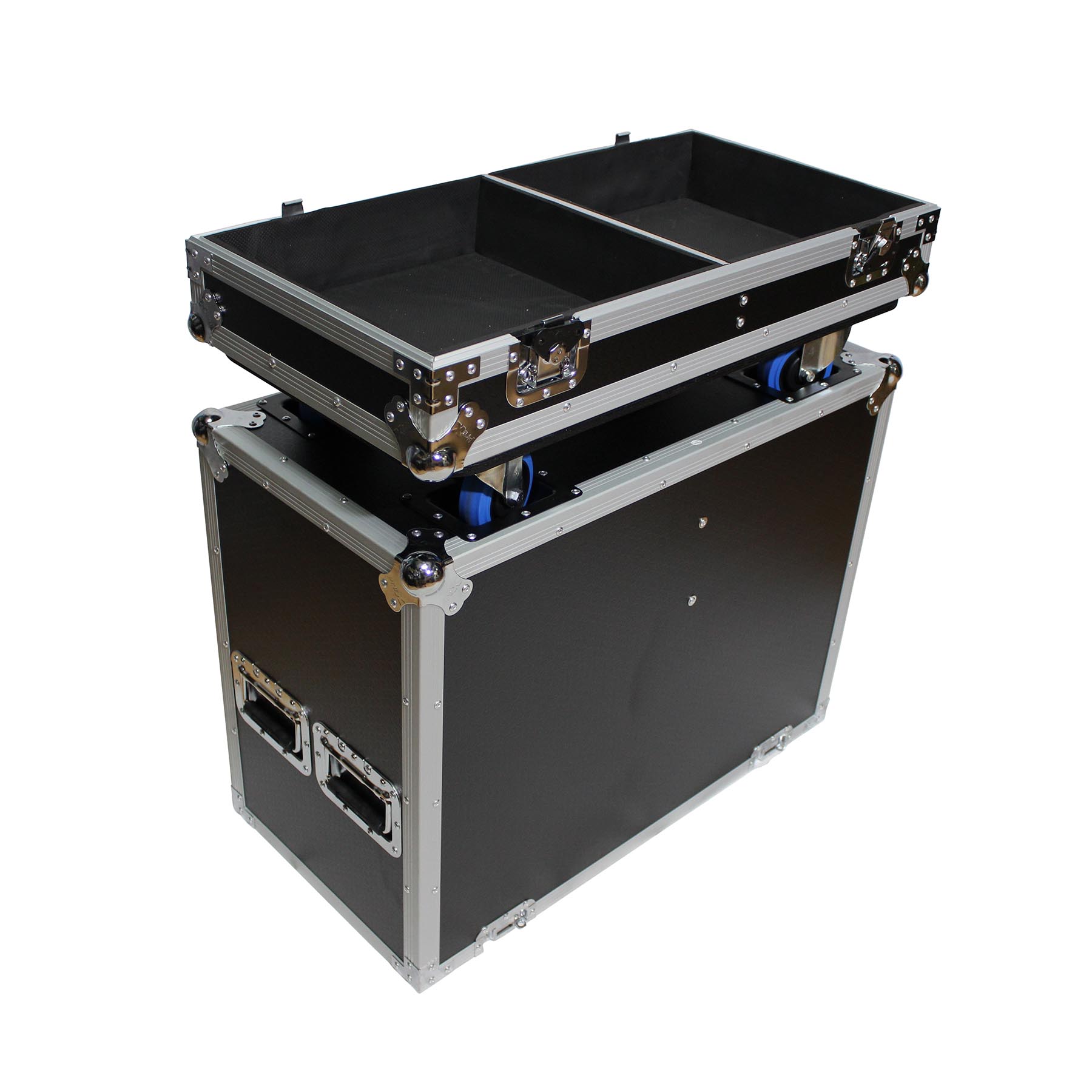 ATA Flight Case for Two EV ELX112P Speakers
March 17, 2023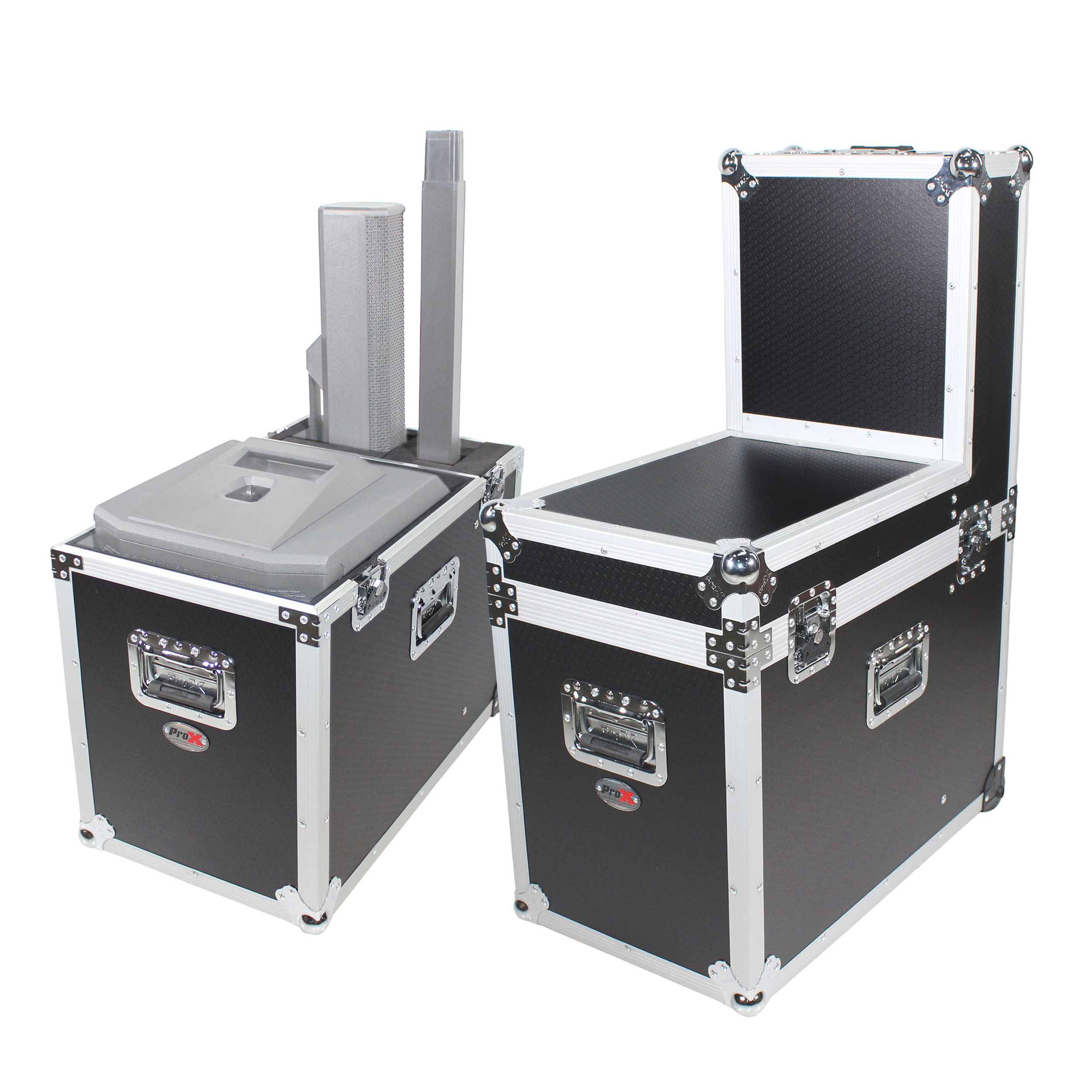 Flight Case for Single EV Evolve 50 Compact Array System W-2 Low Profile Wheels
March 17, 2023
The X-EV-ELX118P is a professional speaker case that houses 2x EV ELX118P powered Speakers and employs a laminated plywood that has a hard shell with internal padding to provide the best customized protection for your investment. The case rests on 4 casters designed for easy traveling it also has dishes on top to facilitate stacking with other flight cases.
This ProX  case is manufactured with the Honey Comb laminated surface Design. Made with the super-sleek look of Honey Comb hexagon grids on all shell surfaces, which gives the cases an almost alien look! Also as opposed to regular laminated plywood cases from other manufacturers, the ProX Honey Comb design helps prevent minor to mild scratches. The Honey Comb Digital line design was inspired by the design of New York City Street Manhole covers which are made to handle rough and tough everyday punishment.
* ProX Goes Green: The durable hard rubber foams used in our cases contain 70% recycled content. Of that 70%, 80% of it comes from recycled plastic bottles and the remaining 20% from recycled post-industrial material. At ProX we strive to make the world a better place!
---
3/8 inch Plywood with Black Laminate
Inside Lined with Durable Hard Rubber
ATA Style Flight Case
Recessed Spring Loaded Handles
Recessed butterfly twists latches
Black w/Silver Metallic Finish
Heavy Duty Steel Ball Corners
Aluminum Extrusion Around Caster Plate
4 Caster Dishes on top cover for stacking
---
EV ELX118P
---
Brand
ProX Live Performance Gear
ProX Live Performance Gear makes products that are designed for professionals, by professionals. Our motto is simple; "Quality, without compromise". We believe the highest quality of components met with cutting edge design allows us to achieve our goals at a competitive price point. In 1984 ProX Started by manufacturing flight cases for broadcasting production and touring companies. Now specializing in manufacturing specific DJ controller cases for brands like Pioneer, Yamaha and DiGiCo as well as products like lighting cases, stands, cables, and bags.
All cases use CNC technology, during the manufacturing process, to assure that cases are consistently built with strict specifications and tolerances that are required for the high-quality standards that ProX cases have been known for. ProX Listens to customer feedback and consistently create outstanding solutions for all your needs. The Flip-Ready cases are manufactured in Poland and are handcrafted for quality control and individually tesfad for smooth operation. The Flip-Ready design allows for easy, one person, instead of four, movement from the transport position to operational position with virtually no effort.
GTR Direct is a proud dealer for ProX Canada